FPST Faculty Appointed to Endowed Professorships
Monday, August 3, 2020
Two faculty members in the Fire Protection and Safety Engineering Technology program at Oklahoma State University in the College of Engineering, Architecture, and Technology have been named to endowed professorships, along with their appointment to tenure.
Dr. Virginia Charter, PE has been named to the Dale Janes Professorship in Fire Protection and Safety Engineering Technology, and Dr. Robert J. Agnew, CIH, CSP, has been named to the SimplexGrinnell Professorship of Fire Protection. Both have been recently appointed to Associate Professor status and granted full tenure.
Virginia Charter, Ph.D., PE, Dale Janes Professor of Fire Protection and Safety
Virginia Charter is the current Program Coordinator for the OSU Fire Protection & Safety Engineering Technology program and a 2005 graduate of the undergraduate program. She has earned a master's degree in Fire Protection Engineering from Worcester Polytechnic Institute and a Doctor of Philosophy in Educational Leadership and Policy Studies in Higher Education at OSU in 2019.
Before returning to the OSU faculty, Ms. Charter was a Senior Consultant for the Las Vegas office of Rolf Jensen & Associates, Inc. She has experience in a variety of industries in the built environment including corporate real estate, industrial, government, hospitals, higher education, and hospitality. As an engineer, she was responsible for planning and evaluating the fire protection, life safety, and risk control systems in buildings and properties. She has taken this experience into the classroom allowing for hands-on applications and real-world scenarios or projects to supplement the theoretical knowledge taught in the classroom. Her research is focused on areas that impact fire protection system effectiveness, such as corrosion, application of building and fire codes and standards, the fire problem in informal settlements, and engineering education. She is a licensed Fire Protection Engineer in multiple states. Dr. Charter remains active in her profession as the Chair of the Higher Education Committee for the Society of Fire Protection Engineers, a Governor of the SFPE Foundation, and a UL Fire Council Member.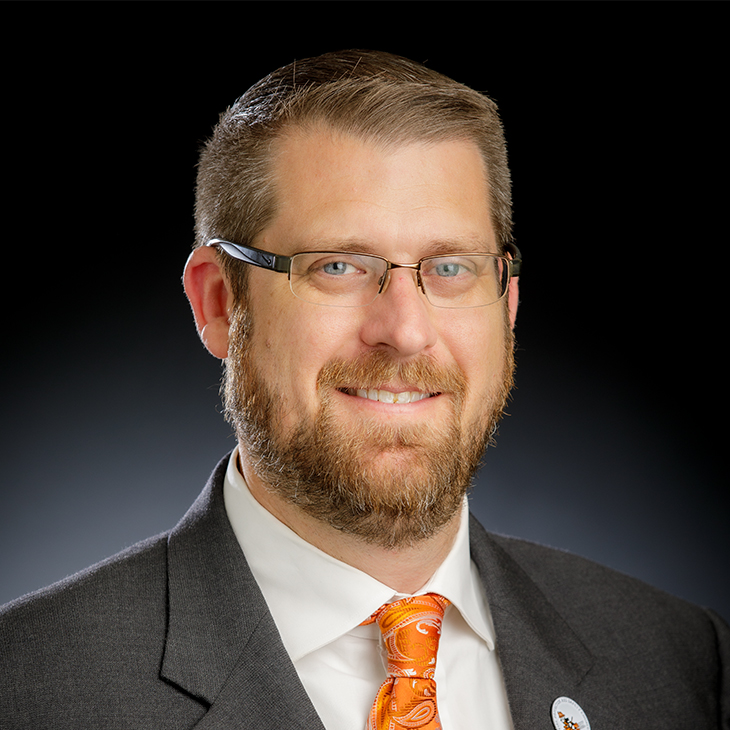 Robert J. Agnew, Ph.D., CIH, CSP, Simplex Professor of Fire Protection
Robert Agnew is also a graduate of the OSU Fire Protection and Safety Engineering Technology program (1999). Additionally, he earned a master's degree in Industrial Hygiene from the University of Oklahoma Health Sciences Center, and a Ph.D. in Environmental Science from Oklahoma State University.
Before teaching at OSU, Dr. Agnew was in professional practice in the industry, working for Fortune 200 companies implementing comprehensive Environmental, Health, and Safety programs as a Senior Manager for a global enterprise. From his industrial practice, Dr. Agnew holds several internationally recognized credentials, including Certified Industrial Hygienist and Certified Safety Professional. In his service work, he is the Chair of the OSU Fire Council that coordinates fire-related research among 22+ programs at OSU. He serves on the joint AIHA/ACGIH Ethics Education Committee, of which he is the past chair. Professor Agnew's research includes balancing the fire and health risks of the use of fire retardants in plastics and chemical contaminant transport in groundwater, including vapor intrusion into buildings. In the classroom, Dr. Agnew brings together practical experience combined with sound theory and hands-on learning to prepare students for the challenges of both industry and the pursuit of advanced degrees.
Dale F. Janes Professorship in Fire Protection & Safety Engineering Technology
In June of 2008, the Dale F. Janes Professorship in Fire Protection and Safety Technology was created in his honor and funded by the largest collective of individual donors to give to an OSU professorship at that time. The fund was established to encourage excellence in teaching and scholarship, similar to that which Janes exhibited during his time at OSU. The Janes Professorship qualified for a dollar-for-dollar match by the Oklahoma State Regents for Higher Education and OSU alumni T. Boone Pickens, significantly increasing its impact.
About Dale F. Janes
Born in De Queen, Arkansas, Dale Janes had a great impact on Oklahoma State's School of Fire Protection and Safety Technology. After serving as an aviation electronics technician's mate in the United States Navy Reserve from 1944 to 1946, Janes enrolled in Oklahoma A & M College to study engineering. He graduated with a Bachelor of Science degree in industrial engineering and management in 1950 – the same year he married the light of his life, Betty Jo Penney. The couple's one son, Nolen Janes, was born three years later.
Following a 10-year career with International Paper Co. and 11 years at Texas Instruments, Janes became a faculty member at OSU's School of Engineering Technology. He developed courses in safety, health and security that would lead to the creation of a baccalaureate degree in the Fire Protection Department.
Janes created and taught six new courses in occupational safety and health with six students graduating with Bachelor of Science degrees in 1974. Janes was the chair of the program until 1981, and in his 10-years of service, he developed a two-hour Principles of Supervision course which he later converted into a video lecture series. One of the first of its kind, the series was taught for several years.
Simplex Professorship of Fire Protection
The Simplex Professorship of Fire Protection was established in 1993, and the gift qualified for a dollar-for-dollar match from the Oklahoma State Regents for Higher Education, ultimately increasing its impact. SimplexGrinnell's was the first endowed professorship in the OSU FPST program. At the time of the $125,000 gift, then Simplex President and CEO Edward (Chris) Watkins was quoted "We believe in what we do and this [gift] manifests itself in the support of [the] program at OSU…to prepare fire protection professionals for the challenges that lie ahead for our industry."
About SimplexGrinnell
Tracing their roots back the late 19th century and the first application of fire sprinkler systems, the Simplex and Grinnell brands have long been established leaders in fire and life safety with strong commitment to community service and industry advancement for well over a century.
Frederick Grinnell worked in railroad engineering until he retired and purchased a controlling interest in the Providence Steam and Gas Pipe Company. Grinnell was a colleague of Henry S. Parmalee, who patented the first automatic fire sprinkler head in 1874. Providence Steam & Gas partnered with Parmalee to manufacture the Parmalee sprinkler; Grinnell also designed and erected the piping installations into which the Parmalee sprinkler heads were fitted. Grinnell improved Parmalee's first practical automatic sprinkler and patented his own Grinnell sprinkler in 1882. Continual improvements resulted in the glass disc sprinkler in 1890. With slight modifications, this sprinkler head is still used in modern fire sprinkler systems today; In 1892, Grinnell organized the General Fire Extinguisher Company, which was renamed the Grinnell Fire Protection Company after his death in 1919. Grinnell Fire Protection was purchased by Tyco International in 1976.
Simplex had been founded in Gardner, Massachusetts in 1894 as a time clock company. E.G. Watkins, the founder of Simplex, is credited with inventing the first practical time clock. Simplex operated for over a century under the private ownership of the Watkins family, expanding its business in the 1950s into fire alarm and other building systems. Simplex was acquired in December 2000 by Tyco International to form SimplexGrinnell where it has become the largest fire sprinkler protection company in the world.
In 2017, SimplexGrinnell, Tyco, and Johnson Controls merged to form Grinnell Fire Protection Solutions, continuing the century old tradition of providing fire protection engineering and security products and solutions to the marketplace.
The OSU Fire Protection and Safety Engineering Technology Program
Oklahoma State University (OSU) is home to the nation's first ABET accredited Fire Protection and Safety Engineering Technology (FPST) program.
The FPST program is widely recognized as a world leader in preparing students for careers in fire protection, safety, industrial hygiene/exposure science, and the fire service. FPST alumni are employed across the globe in consulting, academia, government, industry, healthcare, and other sectors. Established in 1937, the FPST program is the oldest fire/safety related program in North America. In 1943, Horatio Bond, Chief Engineer for NFPA, spent the summer with FPST program faculty to study the effects of fire bombings during World War II for his writings on the use of fire in warfare. It was at the end of that summer that he named Oklahoma State University the "West Point of the Fire Service," equating the FPST program to the fire service what West Point Military Academy is to the military.
In 2001, the President of the United States' Committee on the Arts and Humanities recognized the program as a "national treasure whose work is of great national importance." The Honorable Adair Wakefield Margo (Chairman, 2000-2008) praised OSU for preparing graduates who safeguard art, history and the public. OSU graduates protect people and property throughout the world from fires, chemical releases, floods, and other disasters. They also protect historic structures such as the Statue of Liberty and priceless artifacts inside the Smithsonian Institution.
In 2010, James Shannon, then President of the National Fire Protection Association (NFPA) declared that OSU Fire Protection and Safety Engineering Technology is the "Standard of Quality in the Profession."
For over eighty years, the OSU Fire Protection and Safety Engineering Technology program has prepared students for rewarding careers in a myriad of global domains. From public service, including military, federal, state and local governments, as well as every subset of the private sector, our graduate professionals are focused on one thing - protecting people, property and the environment.
MEDIA CONTACT: Jeff Hopper | CEAT Marketing | 405-744-2745 | jeff.hopper@okstate.edu