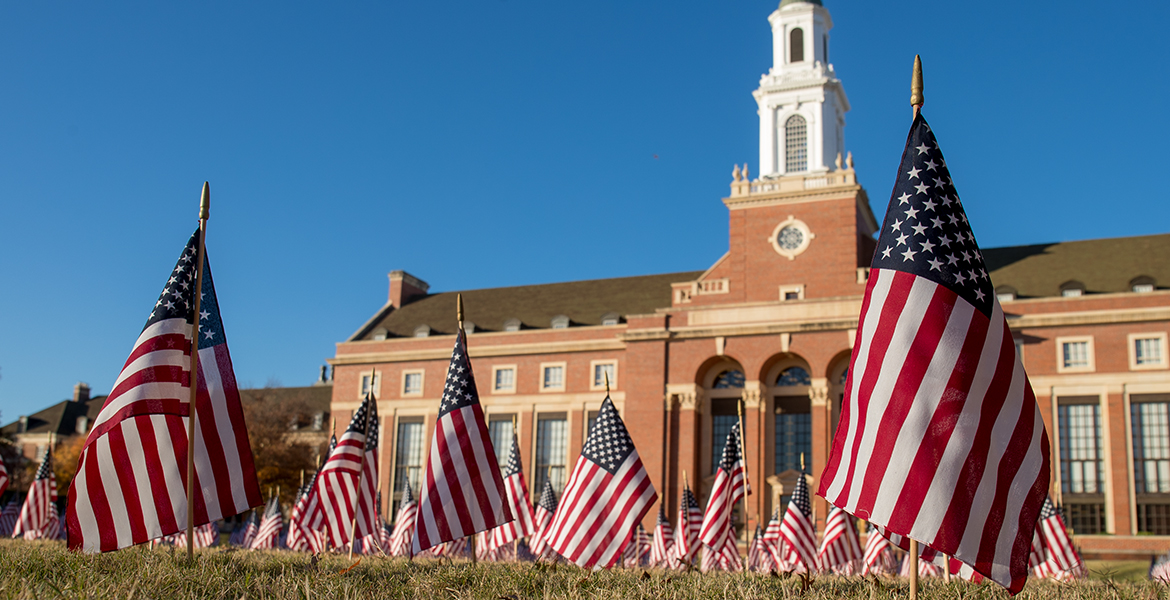 CEAT develops Veteran Affairs work-study program
Thursday, March 4, 2021
The College of Engineering, Architecture and Technology (CEAT) has developed a work-study program in conjunction with the United States Department of Veterans Affairs (VA) as part of their work-study program.
CEAT has reached an agreement that would provide funding for 3,900 hours of employment by students that are actively receiving VA benefits. These students will be employed by CEAT and will be working on veteran related projects within the college.
"This gives veterans an opportunity to help other veterans," said Ed Kirtley, assistant dean of CEAT and former sergeant in the United States Marine Corps. "The veteran work study students will understand the needs and experiences of other veterans, which can help them be successful both in and out of the classroom."
CEAT administration plans to allocate two positions to serve in CEAT Student Academic Services and one position in CEAT Undergraduate Recruitment and Scholarship Programs. The hope is that these students will become a resource for other veterans by connecting them to available academic resources they may not know about, as well as helping CEAT faculty, staff and students understand the needs of veteran students they interact with. "Our veteran population is one we need to embrace," said Anne Mahoney CEAT Special Programs coordinator. "We need to understand that veteran students have strong outside experience and training, they have faced challenges that civilians never will."
Administration also hopes that these students can help establish a local chapter of the Society for American Military Engineers (SAME) at Oklahoma State University (OSU). "Like students of from other diverse backgrounds, veterans have unique needs and are often under-served," said Lance Millis, director of CEAT Student Academic Services. "A SAME chapter would raise the profile of this population and connect them to industry in a way most professional organizations don't."
"Having a veteran student on staff will help us tailor our communications, application processes and recruitment events specifically to veterans," said Amanda Williams, manager of CEAT Undergraduate Recruitment and Scholarship Programs. "From information on VA education benefits to ROTC to financial aid, we want to be able to help address the many specific questions prospective military students might have, and having a veteran student on staff will help us complete that mission."
OSU has approximately 700 students that are military affiliated and over 300 of them are student veterans. Of those 300 students, approximately 85 are in CEAT or Pre-CEAT majors and the college houses over 20 employees that are veterans. This program looks to further develop the ties between veterans and their college.
"Veteran students bring with them a high degree of grit, determination and responsibility that enhances the CEAT student body," Mahoney said.
If you are currently receiving VA benefits and would like further information or are interested in applying for one of these positions, please contact Lance Millis at 405-744-5276 or lance.millis@okstate.edu.
MEDIA CONTACT: Jeff Hopper | CEAT Marketing | 405-744-2745 | jeff.hopper@okstate.edu