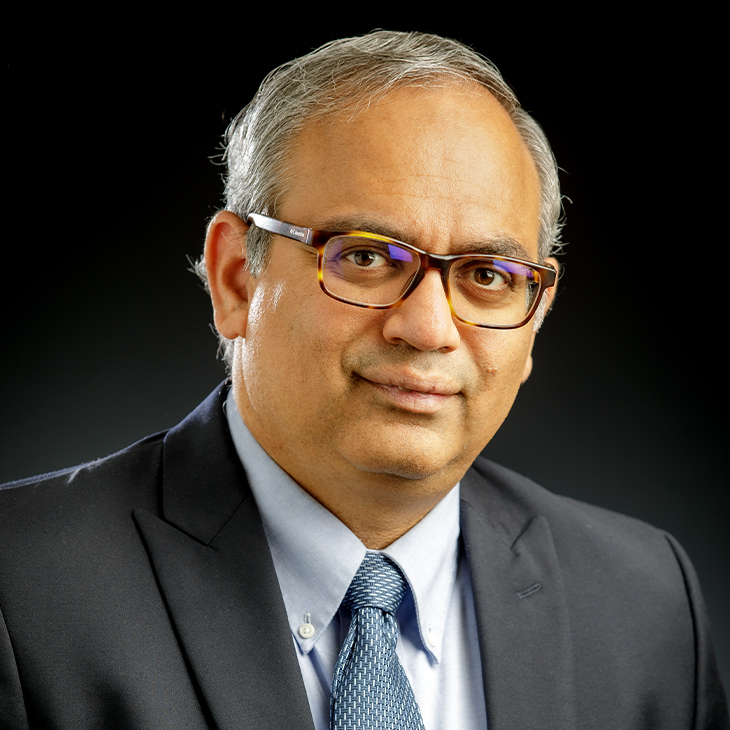 Dr. Jindal Shah awarded the 2020 Distinguished Early Career Faculty Award
Tuesday, March 2, 2021
Dr. Jindal K. Shah, associate professor of the School of Chemical Engineering in the College of Architecture, Engineering and Technology (CEAT), was recently awarded the 2020 Distinguished Early Career Faculty award by the Provost for his strong contributions to the college.
The Distinguished Faculty Award is presented to professors tenured within the last three years who have excelled in research, scholarship, teaching and service. One award is granted annually per college.
With a Ph.D. from the University of Notre Dame, Shah joined OSU in 2014. His research focuses on designing environmentally benign solvents known as ionic liquids for separations, CO2 capture, and as battery electrolytes. For his research, Shah uses the tools of quantum calculations, Monte Carlo and molecular dynamics simulations, and machine learning methods.
Dr. Shah is a recipient of the National Science Foundation's CAREER award. He has also been recognized by the Journal of Chemical and Engineering Data as one of 25 emerging investigators who will define the field of chemical thermodynamics For his teaching, Shah has received the 2018 CEAT Excellent Teacher and the Outstanding Graduate Faculty Award in the School of Chemical Engineering for three consecutive years. He advised the OSU Student Chapter of the American Institute of Chemical Engineers (AIChE) for five years; the chapter was twice recognized by the national AIChE with the Outstanding Student Chapter award.
Over the years, Shah has mentored undergraduate, Masters and Ph.D. students who have gone on to be placed in the industrial, academic and national lab environments. The Shah Research Group has published numerous research articles in leading chemical engineering journals. Shah also recently received a fellowship to research ionic liquids at the National Labs in Richland, Wash.
Shah said the award speaks to the overall strength of the department. He credited strong mentoring from senior researchers in his department and field for his success.
"I view this award as a collective achievement," he said. "My colleagues strive for excellence in research, teaching and service and their contributions to the School, College, university and field have inspired me. I joined this department for its rigor, and I am honored to be their colleague."
Looking ahead, Shah said he plans to forge ahead to create more international collaborations and partnerships. He expects to form more international partnerships with major universities in North America, Europe and Asia to enhance the research of the Shah Group and create more opportunities for research, student learning and innovation.
"OSU is tremendously supportive of early career faculty and a place where creativity is encouraged," Shah said.
For more information on research of the Shah Group, go to: https://che.okstate.edu/content/j_shah.html.

MEDIA CONTACT: Kaitlyn Mires | CEAT Marketing | kamires@okstate.edu