OSU Alumni Association to honor Rick Muncrief for Distinguished Alumni Award
Friday, September 3, 2021
Media Contact: Kristi Wheeler | Manager, CEAT Marketing and Communications | 405-744-5831 | kristi.wheeler@okstate.edu
The OSU Alumni Association is recognizing Rick Muncrief for the Distinguished Alumni Award at a reception on Friday, Sept. 10. Additionally Muncrief will be honored on the football field at the OSU football game against Tulsa held on Saturday, Sept. 11.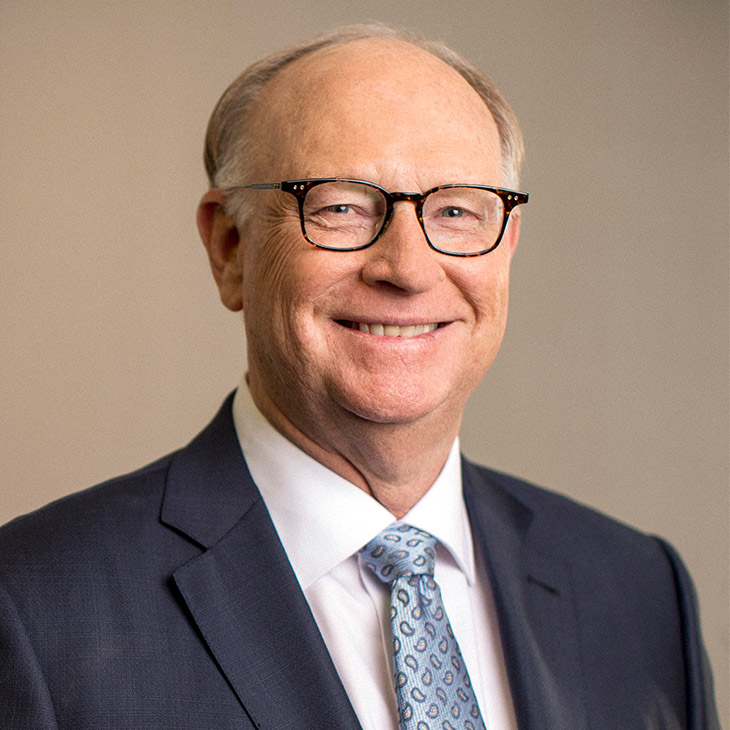 The award recognizes members of the Cowboy Family who have distinguished themselves through their particular field or profession and the betterment of their community.
A cocktail reception will be held inside the ConocoPhillips OSU Alumni Center at 5 p.m. with the program beginning at 5:30 p.m. All are welcome to attend.
Richard (Rick) E. Muncrief graduated from OSU in 1980 with a degree in petroleum engineering technology. During his time at OSU, Muncrief was a member of the Society of Petroleum Engineers and the Phi Delta Theta Fraternity.
Muncrief was appointed to the board of directors and elected president and chief executive officer of Devon Energy in January 2021 following Devon's merger with WPX Energy. Muncrief previously served as chief executive officer and chairman of the board of WPX Energy. He became a member of WPX Energy's board of directors in 2014.
He guided nearly $11 billion in mergers and acquisition activity to significantly strengthen WPX Energy's oil profile. The company closed 2019 up 21 percent and increased its net value by 70 percent with increased cash flow from operations. Muncrief has also served in leadership & technical roles at Continental Resources, ConocoPhillips, Burlington Resources and their predecessors.
He has received numerous honors, including being inducted into the OSU College of Engineering, Architecture and Technology Hall of Fame in 2019 and named the 2017 Permian Basin Leader of the Year by The Houston Association of Petroleum Landmen. He also received recognition as Hart Publishing's 2017 Executive of the Year.
In addition to his professional success, Muncrief volunteers his time through several different organizations. He served as past chairman of the American Exploration & Production Council, and he is currently serving on the board for the American Petroleum Institute, the Tulsa Chamber of Commerce and the Gilcrease Museum. He is also a supporter of Columbia University's Center on Global Energy Policy. In 2015, Muncrief was vocal in the fight to lift the crude oil export ban, testifying before the Senate Banking Committee.
Muncrief currently resides in Edmond, Oklahoma, with his wife, Gail. He enjoys hunting, fishing, and golfing. He is a life member of the OSU Alumni Association.
Along with Muncrief, six additional alumni members will be recognized including Ann Bradshaw, Gary Bridwell, Helen Wood Craig and Cleo L. Craig, Dr. Bill A. Sutton, Sonya Terpening.
For more information or to register for this year's reception, visit ORANGECONNECTION.org/daa.