Two College of Engineering, Architecture and Technology seniors receive top honors from the Alumni Association
Monday, March 15, 2021
The Outstanding Seniors award recognizes seniors who show excellence through academic achievement; campus and community involvement; academic, athletic or extracurricular honors or awards; scholarships; and work ethic during their time at OSU.
The College of Engineering, Architecture and Technology 2020-21 honorees are Valentin Brito and Jaden Kasitz.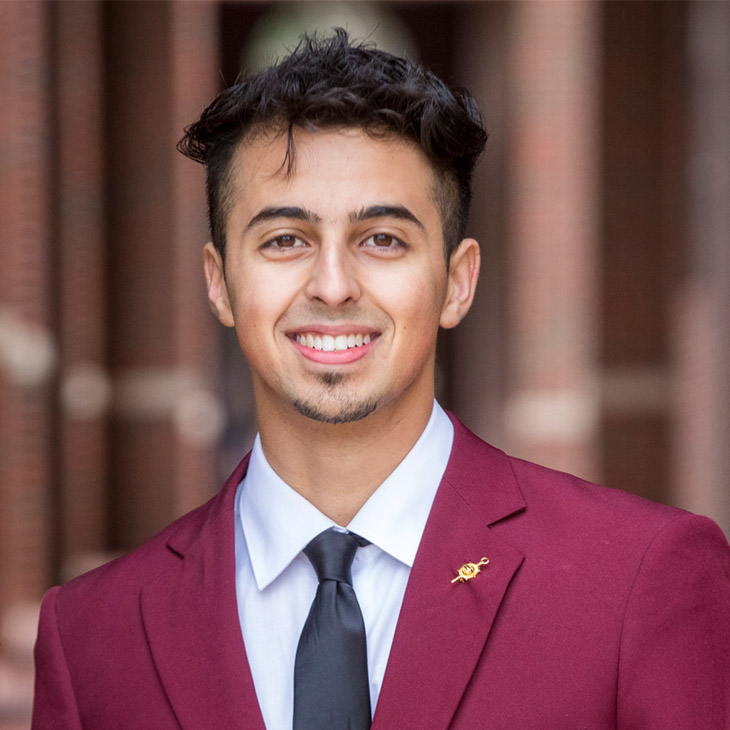 The OSU Alumni Association Student Awards Selection Committee met with the 52 Seniors of Significance selected in the fall of 2020, choosing 22 as this year's Oustanding Seniors.
Photos of this year's recipients can be downloaded at okla.st/osphotos21.
A private, limited-capacity reception honoring the Outstanding Seniors will be held April 24, at 6 p.m., at the ConocoPhillips OSU Alumni Center in Stillwater.
For more information about the OSU Alumni Association's student awards program, visit ORANGECONNECTION.org/studentawards or contact Becca Imgarten.
MEDIA CONTACT: Sarah Bildstein Wanzer | OSU Alumni Association | 405.744.2881 | sarah.bildstein@okstate.edu