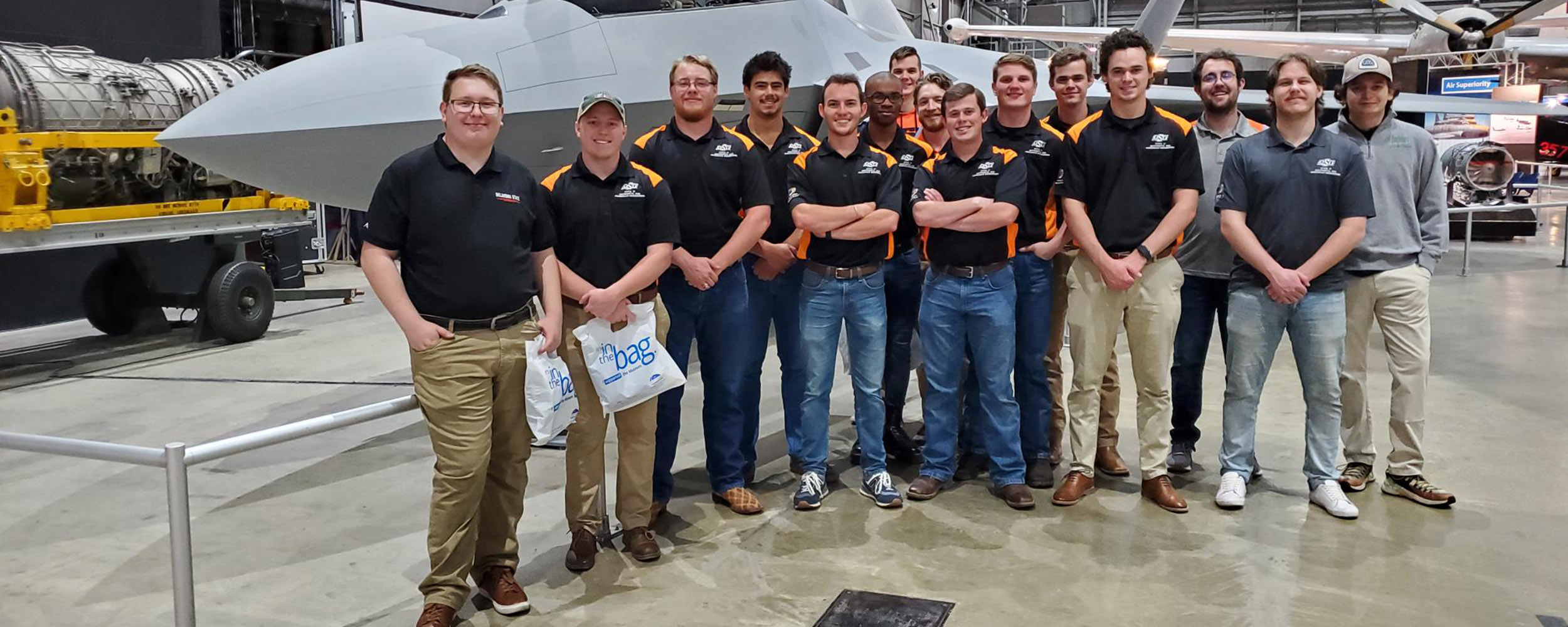 Aerospace Propulsion and Power Program's Black Team wins the Air Force Aerospace Propulsion Outreach Program challenge
Tuesday, June 7, 2022
Media Contact: Kristi Wheeler | Manager, CEAT marketing and Communications | 405-744-5831 | kristi.wheeler@okstate.edu
The Aerospace Propulsion and Power Program (APOP) Black Team from the College of Engineering, Architecture and Technology at Oklahoma State University won the Air Force Research Lab's end-of-the-year challenge in Dayton, Ohio.
The Air Force started APOP in 2009, funding undergraduate aircraft engine capstone challenges at universities across the country. Students design, build and test modifications for small, 22-pound thrust turbojet engines.
Each year, topics for the challenge are different and are chosen by participating universities. Engines are compared and tested at Wright Patterson Air Force Base at the end of the academic year, with a final poster session in which students present their work to AFRL scientists and engineers.
Dr. Kurt Rouser, Haden Glasgow, Tanner Price and Daniel Velasco served as both team's advisors.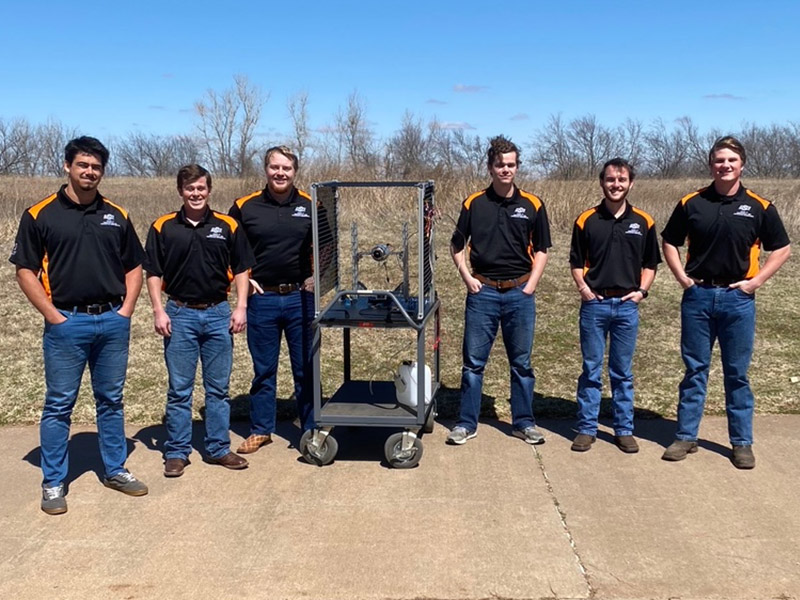 "Even just 5 years ago, I would have questioned how reasonable it would be to expect an undergraduate student to fully realize and test jet engine component design," Rouser said. "However, rapidly developing and accessible manufacturing technology has enabled just that."
The challenge was to improve the thrust-to-weight of a JetCat P100 turbojet. The Black Team had a 35% increase. The next closest team produced a 23.8 pound thrust at full throttle. Before doing the test at AFRL, the Black Team produced over 29 pounds of thrust at full throttle.
"Our unique culture here at OSU with faculty, staff and students embraces a 'can-do' attitude with practical knowledge and skill to move beyond paper designs to actual engine parts tested on real jet engines right here, on campus," Rouser said.
The Orange Team also participated in the contest by presenting their posters to AFRL along with the Black Team. The Orange Team had a rear-mounted turbofan assembly that was 3D printed in titanium, but the shaft failed right before heading to the competition. However, they were able to show off their design and fabrication.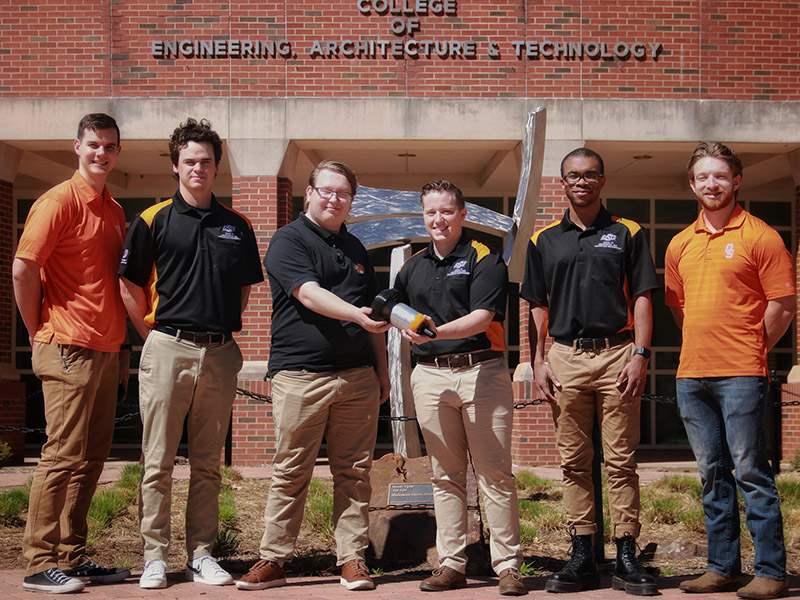 "Both teams worked well together," said Jeremy Barton, head of the Orange Team. "Having two teams work separately with the same purpose drove healthy competition and led to two excellent, though very different, designs. There was always a mutual respect and support between both teams. I am very proud of all that was accomplished through this project."
Each team consisted of six students and was accompanied by three graduate mentors. While attending the contest, they were able to take part in a 3-hour tour of the Air Force Museum as well as a brief visit to the AFRL propulsion lab facilities.
"I never get tired of watching our students wheel out a mobile jet engine test stand and fire-up a turbojet on their own with their custom designed and manufactured components," Rouser said. "They are doing things that they did not imagine they would be doing when they first started their degree program four years ago."
Story By: Bailey Sisk | basisk@okstate.edu