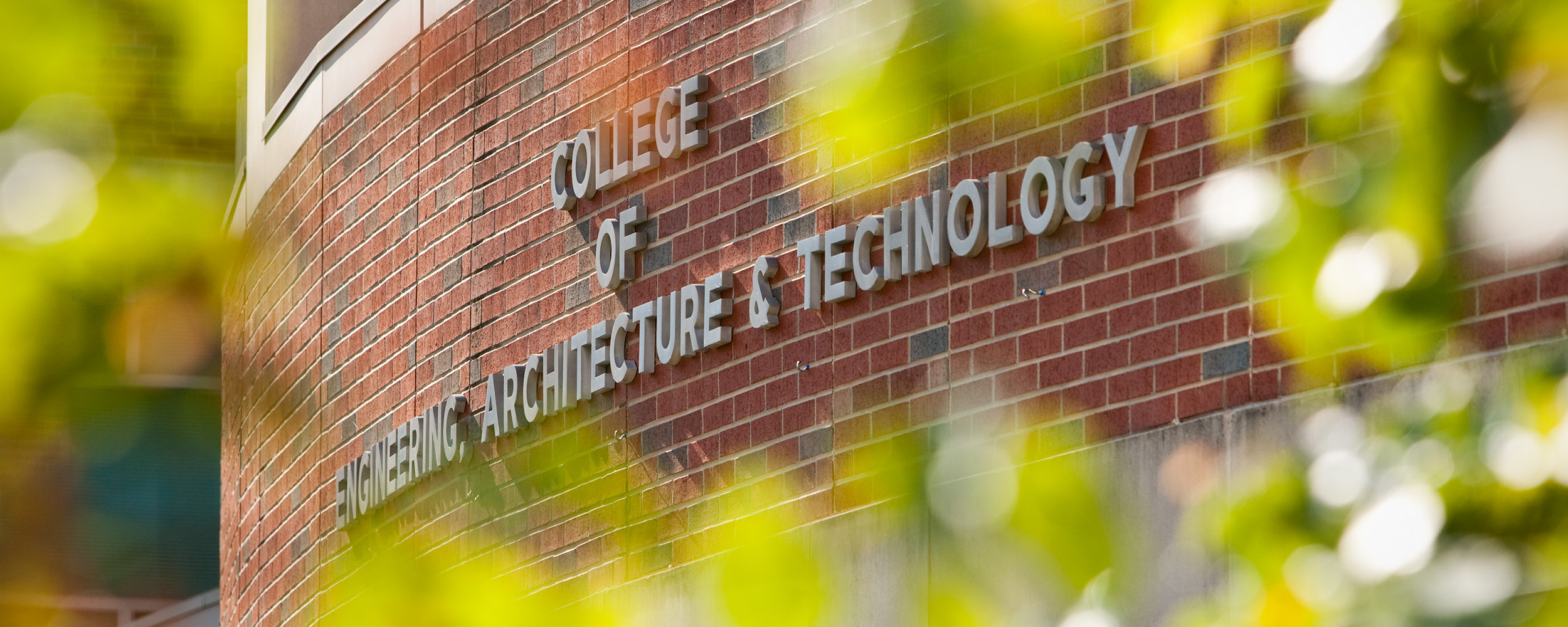 CEAT's online graduate programs rank high for five years in a row
Tuesday, January 25, 2022
Media Contact: Kristi Wheeler | Manager, CEAT Marketing and Communications | 405-744-5831 | kristi.wheeler@okstate.edu
According to the "U.S News & World Report" 2022 Best Online Programs rankings, Oklahoma State University's College of Engineering, Architecture and Technology (CEAT) is No. 17 in the country for its online graduate engineering programs.
CEAT has been ranked in the top 25 for five years in a row and is the only engineering program in Oklahoma to be recognized in the rankings.
"As a result of the tremendous dedication of both faculty and staff, CEAT continues to be a leader in online education," said Nathan Cragun, manager for CEAT Online Learning.
CEAT showed improvement by rising eight spots in ranking, improving in every category and entering the top 20 of every area.
The rankings of the programs include:
Online MS Engineering Programs moving up eight spots to No. 17
Online Public MS Engineering Programs improving six spots to No. 13
Online MS Engineering Programs for Veterans improving four spots to No. 12
Online Public MS Engineering Programs for Veterans improving four spots to No. 9
Online MS Engineering Management Programs ranking at No. 17
"The high quality experience of online engineering education at OSU has developed over a decade," said Dr. Paul Tikalsky, dean of CEAT. "We realize that not all engineering programs can effectively be taught online, so we have developed select programs and topics that engage the best faculty in our college."
Cragun said OSU continues to do so well in the rankings because it makes a personal impact on students.
"What differentiates us from other organizations is our focus on creating meaningful student interactions, instead of simply student transactions," Cragun said. "The college utilizes both best practices and new technologies to enhance the overall experience of students, which directly correlates to their overall success."
"U.S. News & World Report" rankings use data reported from online programs to U.S. News in an annual survey. The data is assessed based on four different factors:
Engagement (35%) — the amount of interaction between professors and students.
Services and Technologies (25%) — how the programs provide various technologies for the students to complete their coursework off campus.
Accounting (20%) — faculty credentials and training compared to on-campus faculty.
Expert opinions (20%) — this category is gathered from surveys of high-ranking academic officials.
Student excellence is also taken into account when specifically ranking online graduate programs.
"At the end of the day, students are aware that CEAT faculty and staff are genuinely concerned with their success and always willing to help them achieve their academic goals," Cragun said.
CEAT currently offers fully accredited online programs in Electrical Engineering (ME and MS), Engineering and Technology Management (MS), Fire Safety and Explosion Protection — Engineering Technology (MS), Fire and Emergency Management Administration (MS and PhD), and Industrial Engineering and Management (MS).
A complete list of "U.S News & World Report" 2022 Best Online Programs can be found here: https://www.usnews.com/education/online-education
Story By: Bailey Sisk | basisk@okstate.edu