Dr. Sabit Ekin received a CAREER grant from DOE
Wednesday, June 8, 2022
Media Contact: Kristi Wheeler | Manager, CEAT Marketing and Communications | 405-744-5831 | kristi.wheeler@okstate.edu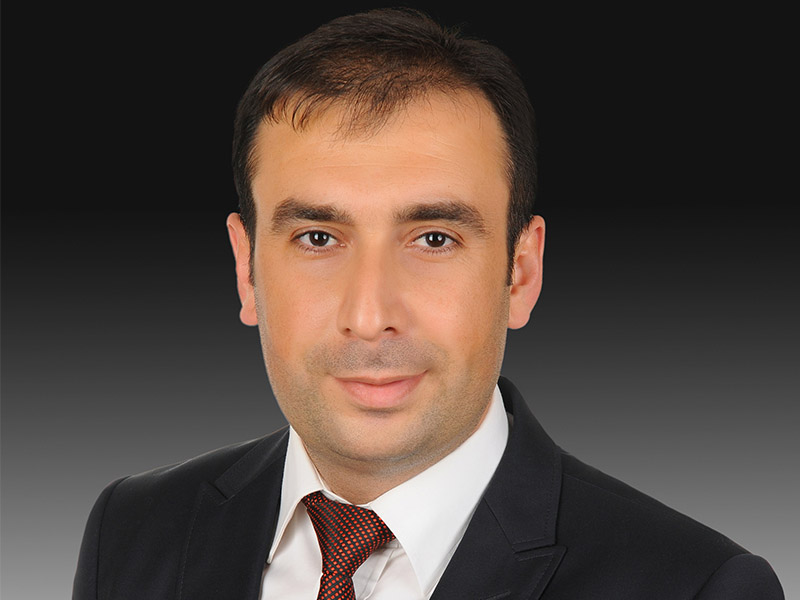 The Office of Science within the Department of Energy (DOE) has selected Dr. Sabit Ekin of Oklahoma State University to receive a prestigious research grant of $789,081 as part of department's Early Career Research Program.
The DOE Office of Science selected 83 scientists from across the nation to receive significant funding for research. Fifty-six of the recipients are from universities and 27 are from national laboratories.
Ekin was awarded for his project entitled Communication-Aware Networks Future Smart Facilities (CommAwareNet).
"This project aims to conduct fundamental research to design the CommAwareNet architecture for future smart facilities and environments that require unprecedented high-data-rate needs for massive numbers of the machine- and human-type users," Ekin said.
The research grants cover salary and research expenses for five years.
"To my knowledge, this is the first and only award given to the wireless communication area in the history of the DOE's Early Career Research Program," Ekin said. "It is a great honor and pleasure to be recognized by DOE with such a prestigious and competitive award. I have full confidence that this award will serve as a major milestone toward achieving my career objectives."
Seven years ago, the School of Electrical and Computer Engineering (ECE) started an initiative in the area of the sixth generation (6G) wireless communication networks. As an example, these networks are envisioned to allow users to download full-length videos in a fraction of a second.
"Professor Ekin was the first assistant professor to be hired under this initiative," said Dr. Jeffrey Young, head of ECE. "Over the past six years, he has managed several million dollars of research grants from premier federal agencies like NSF and NASA and now DOE."
Ekin's research focuses on designing and analyzing wireless communication systems for 5G, 6G and beyond technologies. This career project will develop foundations for energy-efficient, high-data-rate and reliable communication links for next-generation advanced wireless technologies.
"By awarding Professor Ekin the prestigious CAREER grant, the DOE is placing their imprimatur on Prof. Ekin as the emerging leader and expert in 6G," Young said. "ECE is proud to support Dr. Ekin's research aspirations and look forward to the many contributions he and his students will make in the coming years."
Awardees were selected based on peer review by scientific experts. Selected research topics are aligned with DOE's eight major program offices.
"Supporting talented researchers early in their career is key to fostering scientific creativity and ingenuity within the national research community," said DOE Office of Science Director Asmeret Asefaw Berhe. "Dedicating resources to these focused projects led by well-deserved investigators helps maintain and grow America's scientific skill set for generations to come."
DOE Awards $110 Million
for Groundbreaking Resarch
Read DOE's full article here!
Story By: Bailey Sisk | basisk@okstate.edu