10 CEAT students awarded OG&E Positive Energy scholarships
Monday, October 16, 2023
Media Contact: Kristi Wheeler | Manager, CEAT marketing and Communications | 405-744-5831 | kristi.wheeler@okstate.edu
In a celebration of academic excellence and community commitment, Oklahoma State University's College of Engineering, Architecture and Technology announced the selection of 10 outstanding recipients for the Oklahoma Gas & Electric Company Positive Energy scholarship for the upcoming 2023-24 academic year.
OG&E Positive Energy scholarship awardees:
Seth Baucum
Madison Eulberg
Emma Hayes
Sreyleak Nith
Juliette Reeder
Mariia Shevchenko
Elva Soto
Carter Swallow
Emily Taber
Jasmie Taplin
Each student has been granted a $5,000 scholarship, provided by the OGE Energy Corp. Foundation, as a testament to their bright futures in the fields of engineering and technology.
---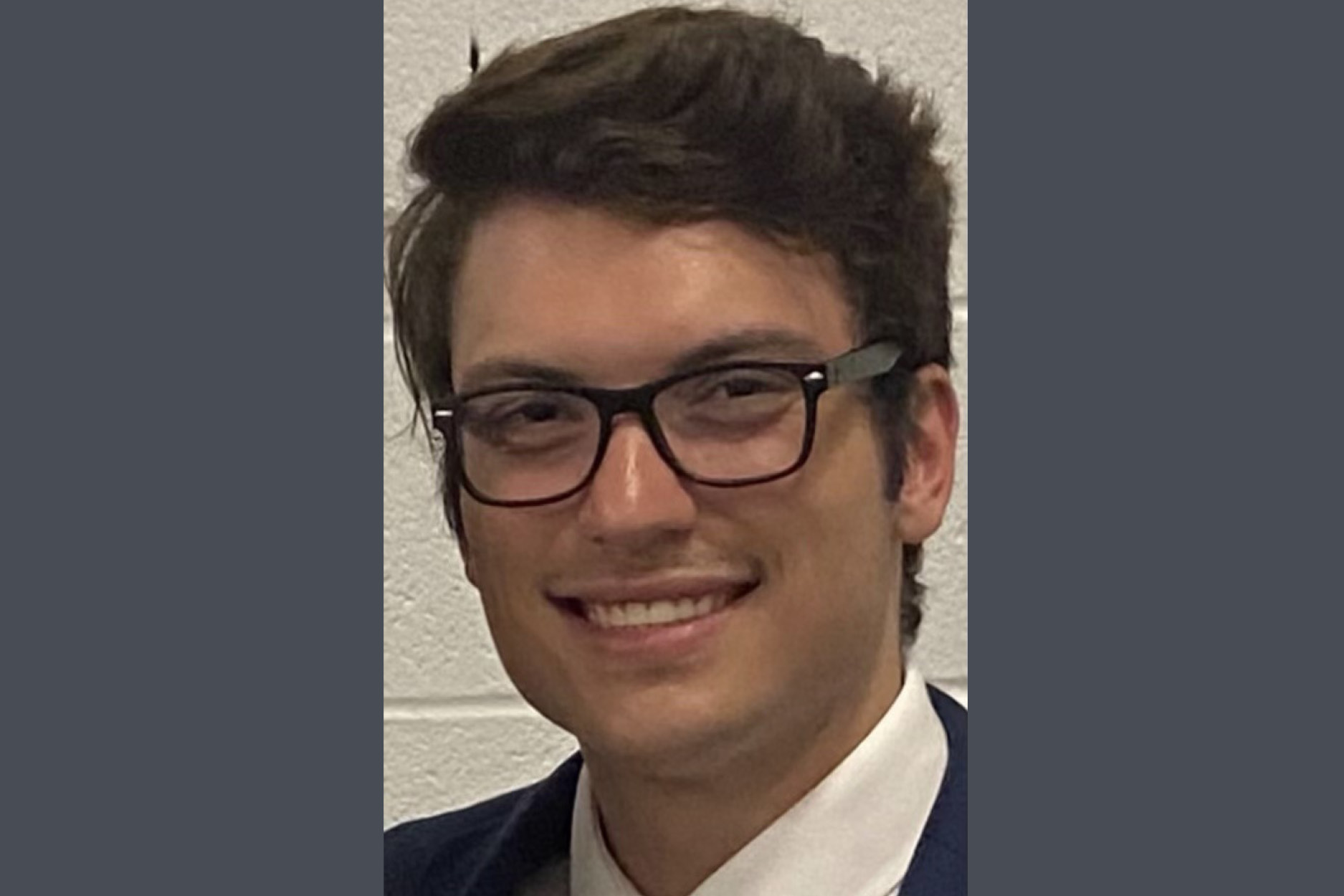 Baucum is an electrical engineering senior involved in mercury robotics and academic research as well as a member of the Institute of Electrical and Electronics Engineers, and Transitioning Equity and Diversity into Engineering.
"I love OSU and all of the opportunities it has presented to me so far," Baucum said. "The greatest hurdle for me has always been my financial circumstances. Therefore, I rely heavily on all scholarships, like the OG&E Positive Energy award, that I am blessed to receive!"
---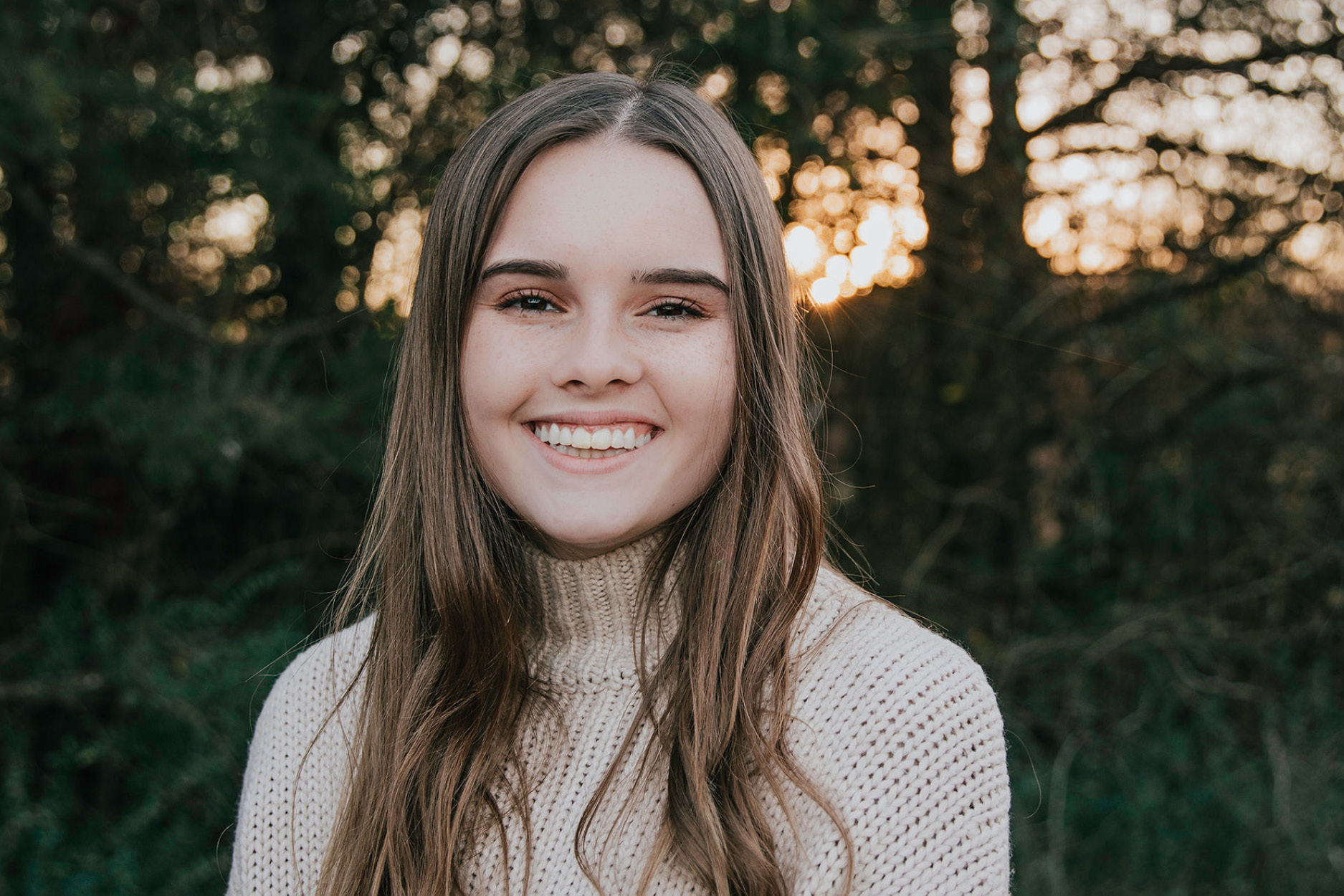 Eulberg is an electrical engineering senior with a minor in theatre technology. On campus, she is involved with CEAT scholars, Alpha Omega Epsilon and the theme park engineering group. Eulberg was also an OG&E engineering intern over the summer.
"I'm thrilled and humbled to have been awarded this scholarship," Eulberg said. "I look forward to using this opportunity to the fullest and continuing to make a positive impact on my education and community."
---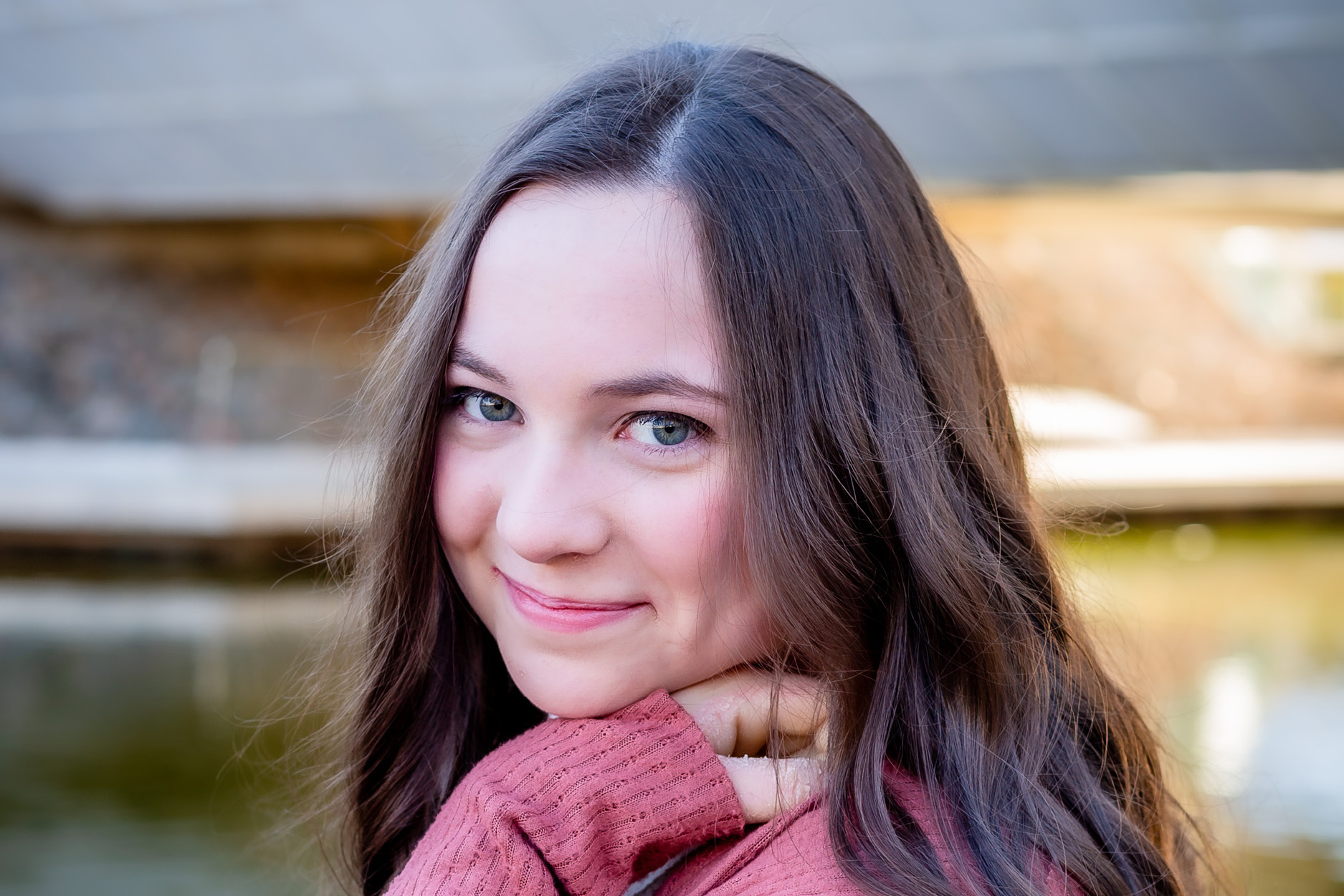 Hayes is a mechanical and aerospace engineering junior. She is involved in the Native American Student Association, Society of Women Engineers and CEAT Student Council.
"It is always a humbling experience to receive any gift, but to receive a monetary donation from a donor I have never met is just incredible," Hayes said. "I feel truly blessed. Thank you for your financial support."
---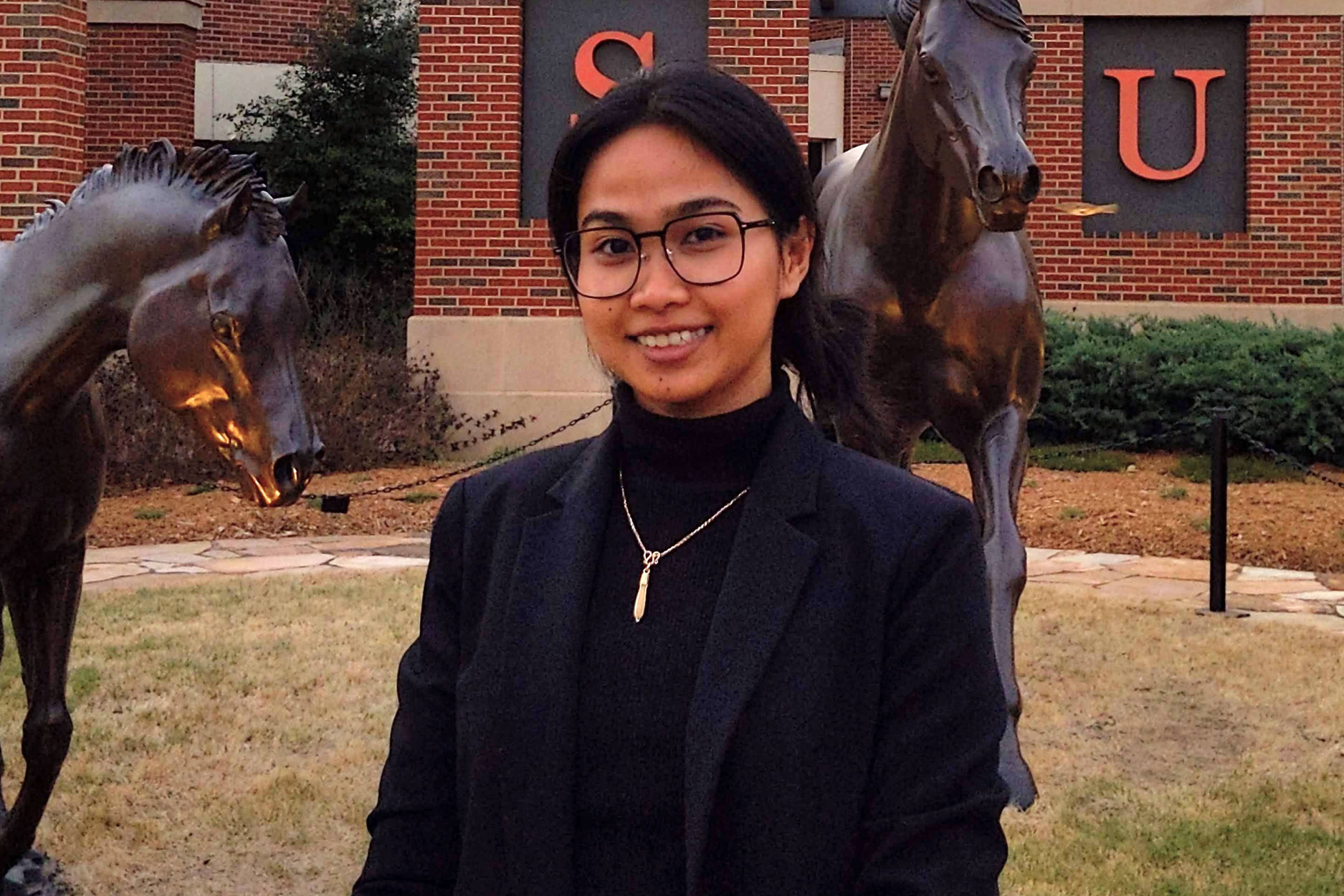 Nith, a mechanical engineering senior, gains experience as an undergraduate researcher in the School of Material Science and Engineering and is also involved on campus in the Asian-American Student Association, Society of Asian Scientists and Engineers and SWE.
"With your support, I have been able to attend school without experiencing financial stress," Nith said. "Thank you for supporting my goal and dream and helping me have such a great college experience."
---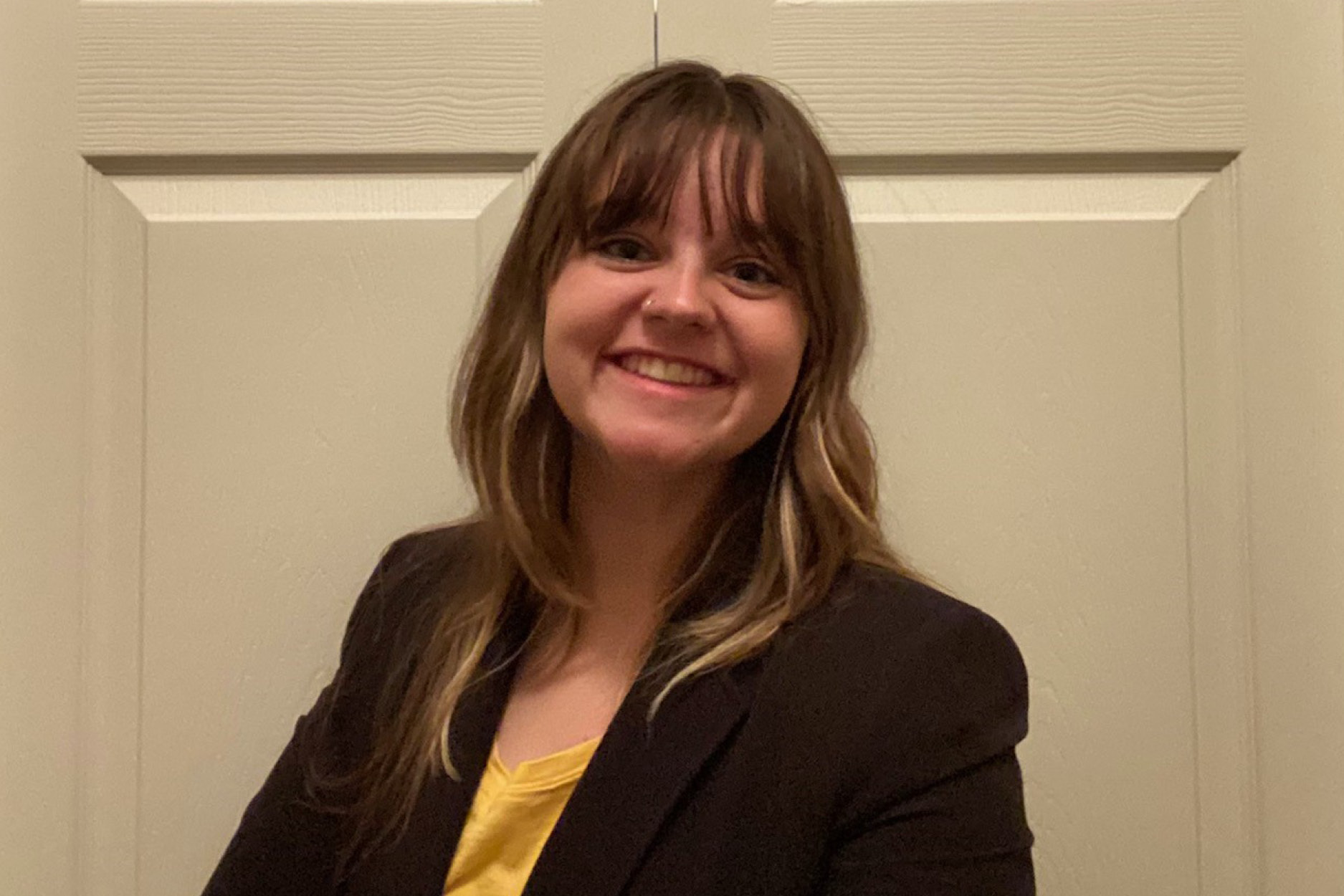 Reeder is a electrical engineering junior who participates in undergraduate research with Dr. James Stine, a professor in the School of Electrical and Computer Engineering. She is also a member of SWE as well as Transitioning Equity and Diversity into Engineering.
"Thanks to the financial support I've received, I've been able to prioritize school over work, allowing me to succeed in classes and get involved in areas to advance my future, from undergraduate research, to being IEEE president, to club participation," Reeder said. "These things will help build a basis for my future. Thank you for helping alleviate my college expenses and build my career."
---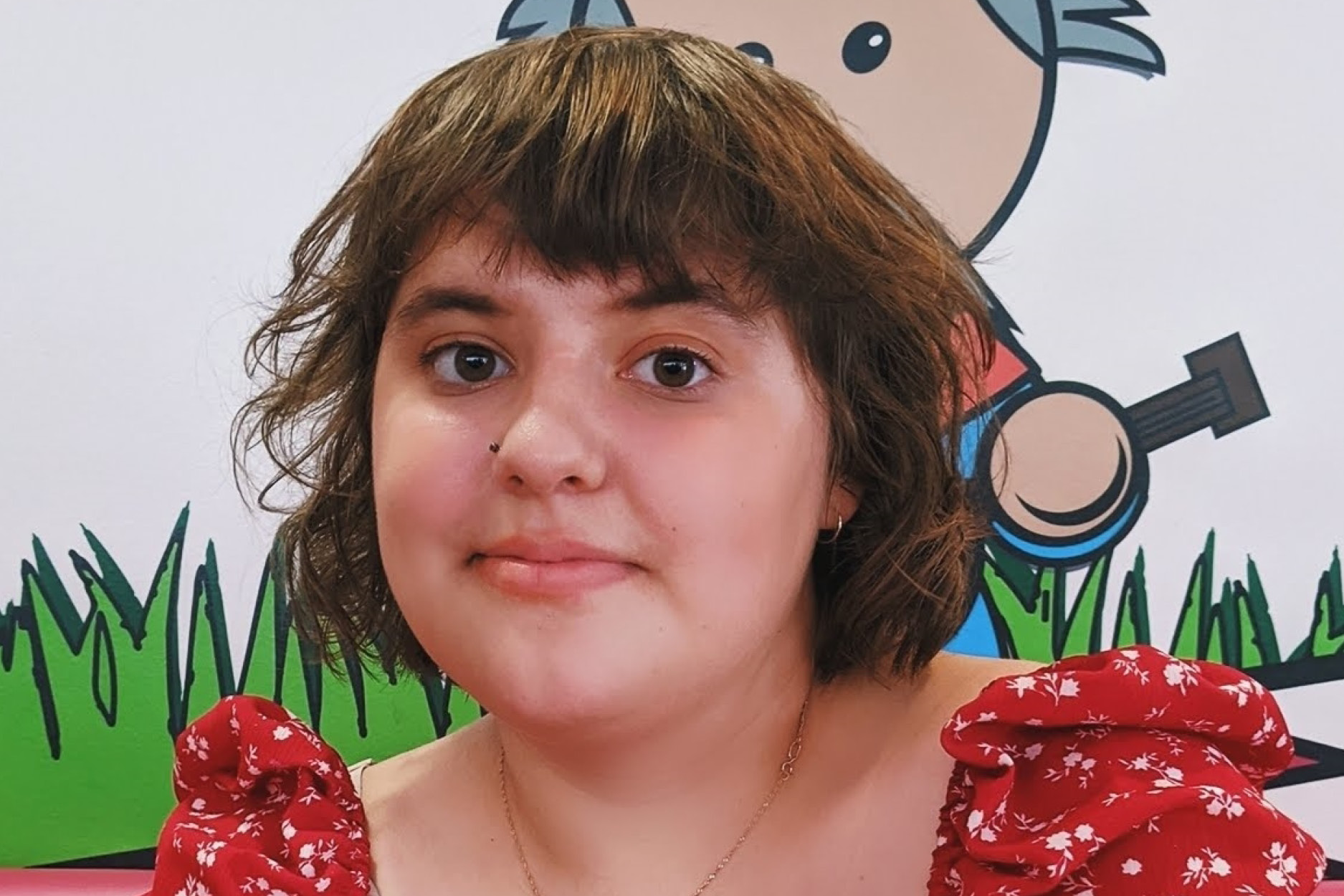 Shevchenko, a junior level transfer student majoring in electrical engineering, gained research experience while studying at Tulsa Community College and is currently working on a literature review "Pectin as a Biomaterial Replacement for Petroleum-based Plastics'' which has been accepted to the National Conference of Undergraduate Research. At OSU, Shevchenko is also involved in AASA and is in the process of joining the Honors College.
"Thank you so much for offering me this scholarship, as it means I can pursue my education worry free," Shevchenko said. "I am a Ukrainian-Russian immigrant, and this opportunity means a lot to me."
---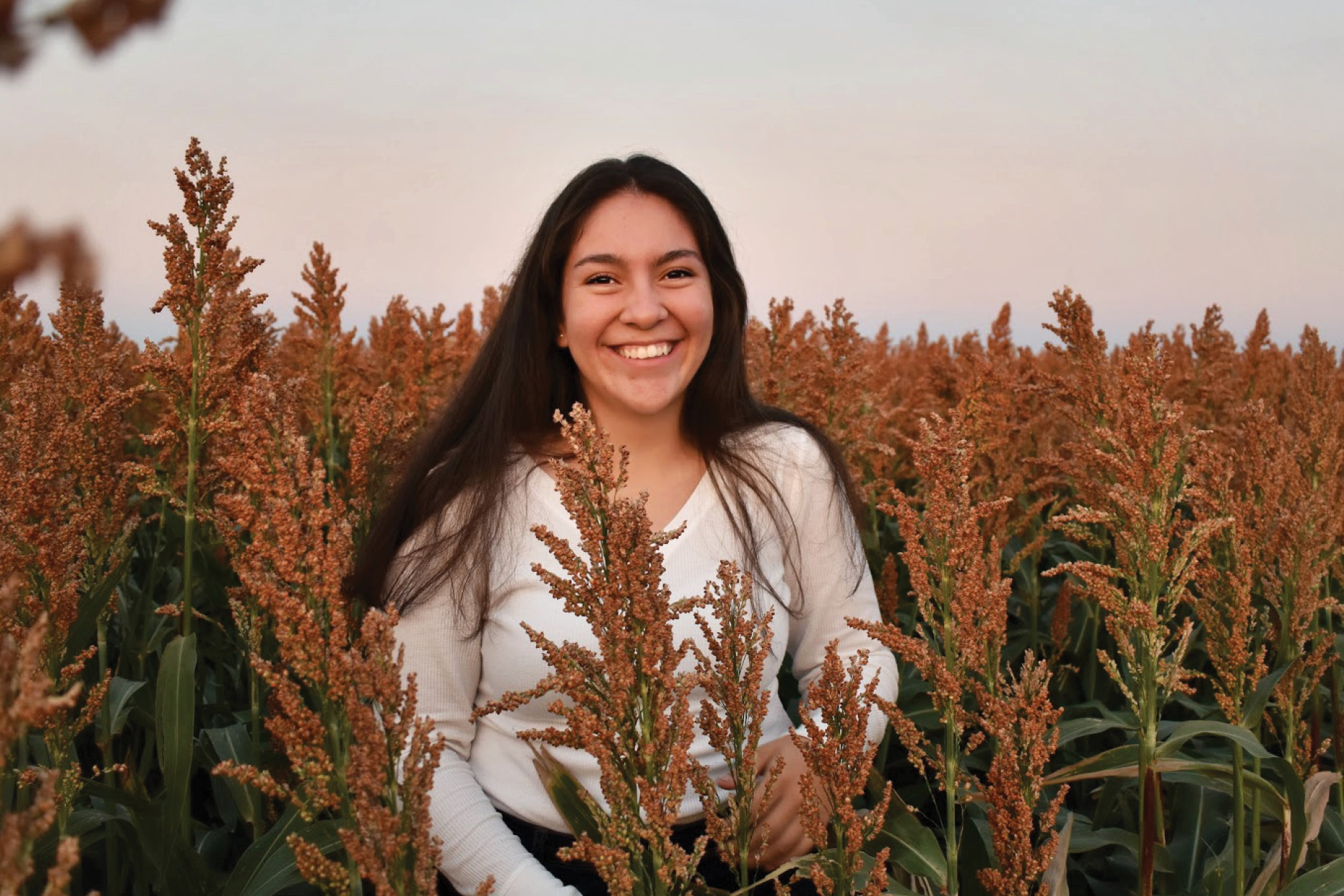 Soto is a junior mechanical and aerospace engineering student who enjoys being the president of Voto Latino and a member of SWE and the Hispanic Student Association.
"Thank you for your donation. If it wasn't for this scholarship, I would have a really hard time continuing my education," Soto said. "This year will be my junior year and potentially my hardest, but I know that worrying about how I am going to afford my education will not be an obstacle I will face, and I am beyond grateful for that."
---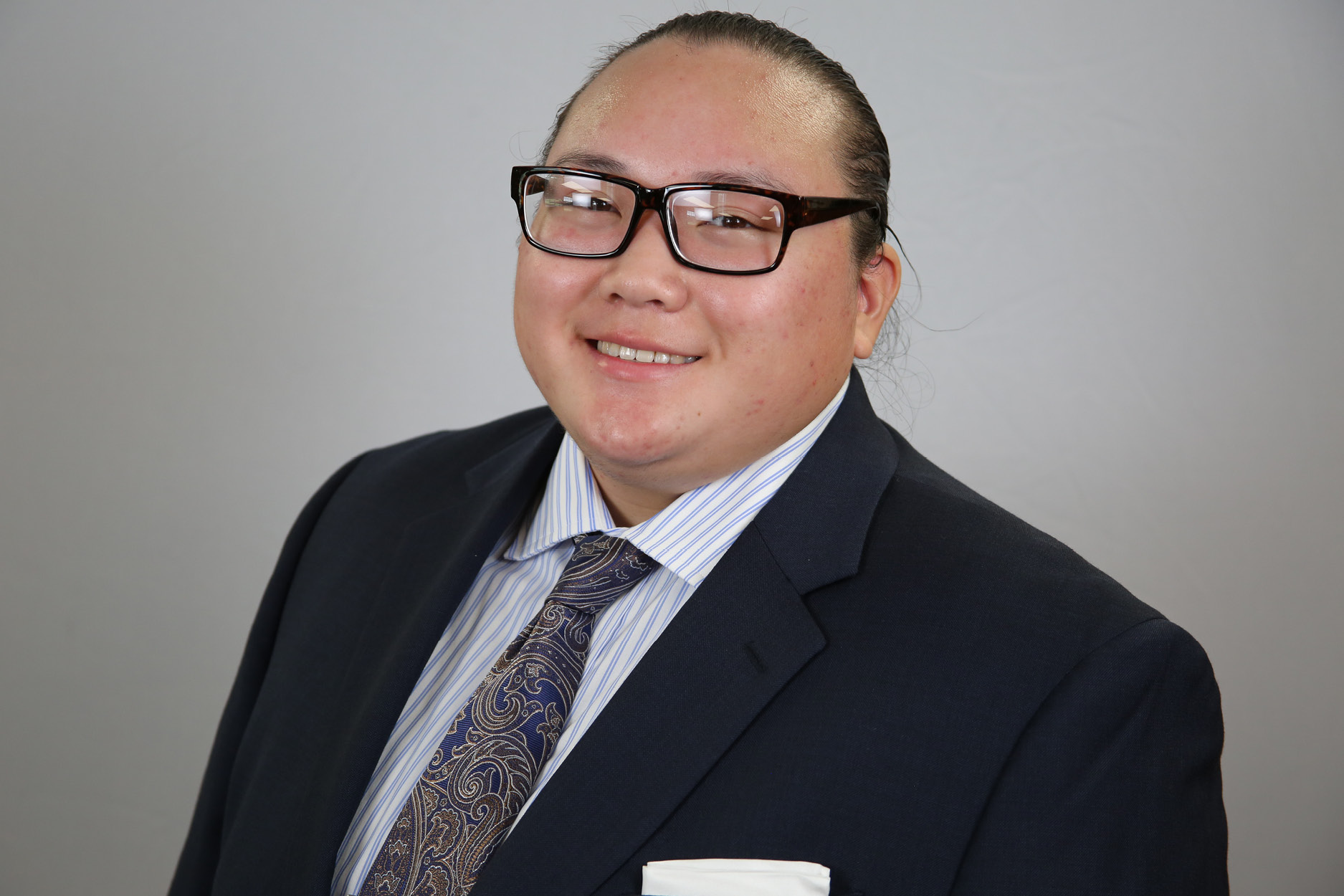 Swallow, a senior mechanical and aerospace engineering major is involved with the rocketry club as well as Out in Science, Technology, Engineering and Mathematics.
"Thank you so much for your kind donation! With the support of donors such as you, I can focus on my studies and extracurriculars," Swallow said. "I specifically applied to OSU so I could join the Rocketry Club. Thank you for letting me and my rockets touch the skies!"
---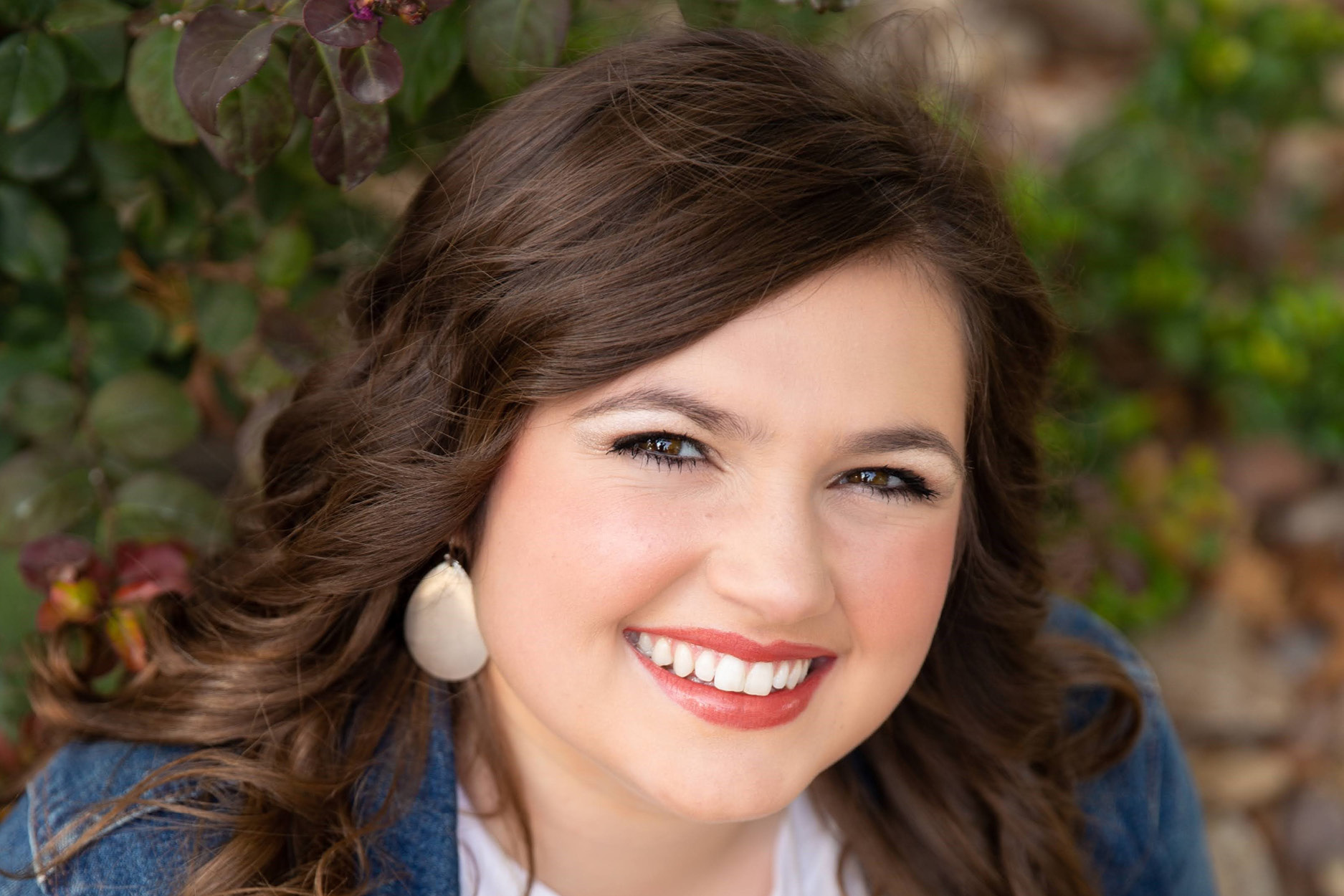 Taber is a senior studying mechanical and aerospace engineering who is extremely passionate about renewable energy, specifically wind energy. She is involved on campus in SWE and the CEAT Peer Mentor Program.
"Because of OG&E, I am motivated to continue my career aspirations as a woman in CEAT," Taber said. "This scholarship makes it marvelously easier to remember that hard work is appreciated and recognized. Thank you for the honor of providing me with this scholarship!"
---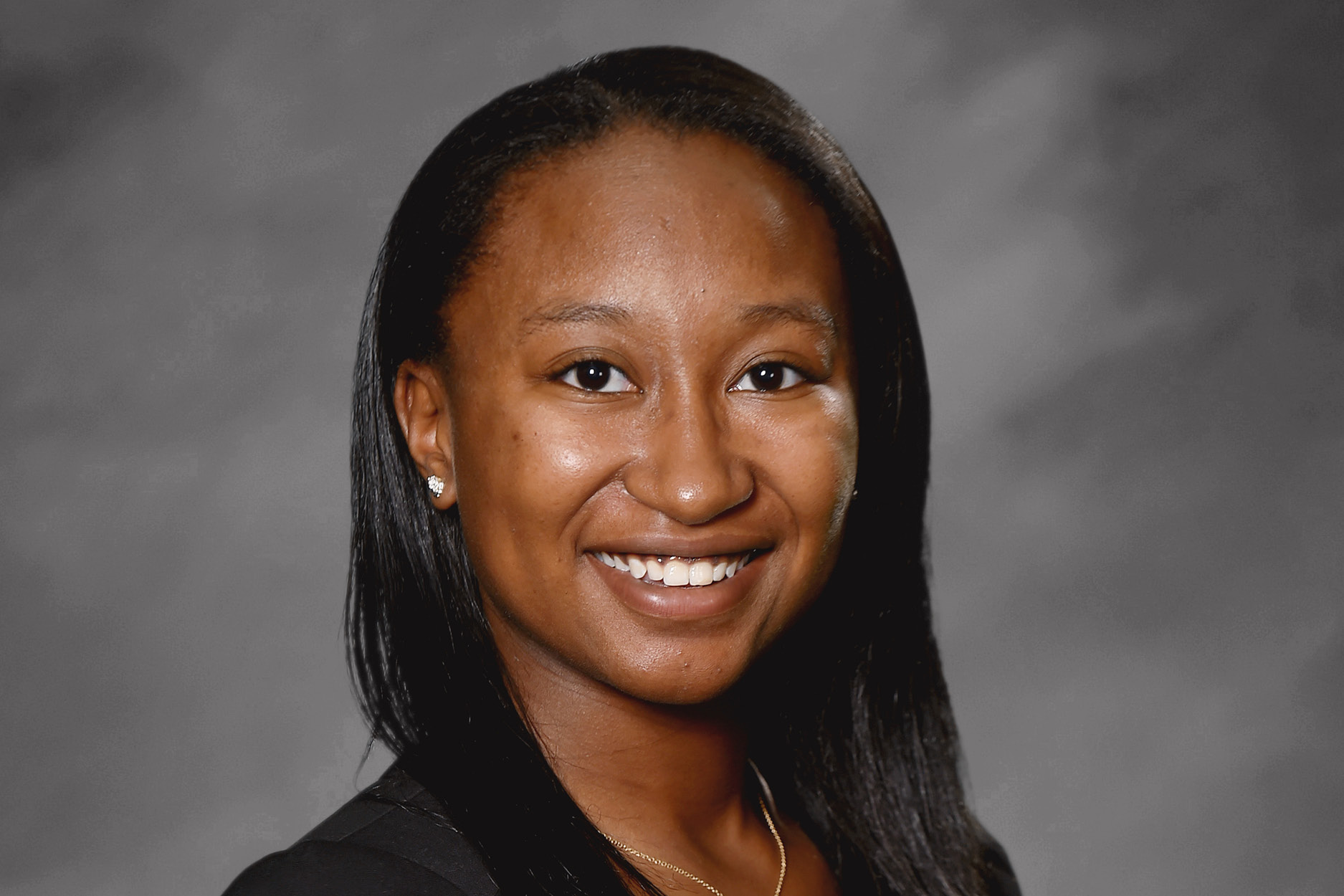 Taplin, a junior student studying electrical engineering, gains experience in undergraduate research improving autopiloting systems in aircraft. In addition, she also served as the vice president of the National Society of Black Engineers and is a member of SWE.
"I am honored to receive the OG&E Positive Energy scholarship," Taplin said. "This opportunity has provided me with amazing benefits along with the scholarship. I appreciate that OG&E is involving us in other activities and opportunities due to the scholarship, because it provides a connection between me and the providers of the award!"
---
These scholars embody the spirit of academic excellence, community engagement and volunteer service. CEAT is honored to receive funding from OG&E and these 10 students said they are grateful for OG&E's generosity.
"We are committed to making the communities we serve even better places and we are thrilled to help these promising students who will be future leaders in our industry and state. These students are exceptional, and we are excited to lend them our support as they continue making a positive impact on our world," said Sean Trauschke, president, chairman and CEO of OGE Energy Corp.