OSU helped drive awareness on orphan and abandoned wells
Tuesday, March 28, 2023
Media Contact: Kristi Wheeler | Manager, CEAT marketing and Communications | 405-744-5831 | kristi.wheeler@okstate.edu
Oklahoma State University was a supporting sponsor at the American Association of Petroleum Geologists' (AAPG) first-of-its-kind workshop focusing on orphaned and abandoned wells at the Hamm Institute for American Energy at Oklahoma State University in Oklahoma City.
Oil wells are expected to produce natural gas between 20 to 40 years. Afterward, the company that installs the oil well is responsible for plugging it with cement to prevent any methane leakage into the groundwater or at the surface. Wells that aren't properly plugged are referred to as orphan wells, which are hazardous to the environment and future generations.
The issue with old and improperly plugged oil and gas wells is they are difficult to locate. According to the U.S. Environmental Protection Agency, there are possibly millions spread across the U.S.
A major reason so many wells are left unkempt is due to the cost of the process. Onshore wells can cost thousands of dollars while offshore wells can be millions. However, due to President Biden's willingness to fund solutions to the issue, multiple business opportunities are available in discovering and plugging orphaned and abandoned wells.
The Infrastructure Investment and Jobs Act directs $4.2 billion of this funding to state programs to address wells on state and private lands. As a result, projects like the Department of Energy's Undocumented Orphaned Well Program are funding research to work toward identifying, cataloging and classifying undocumented orphaned wells.
Industry leaders, government agencies, academia and stakeholders attended the AAPG workshop in hopes of learning the best practices, data access, funding sources and business opportunities in the field. Dr. Susan Nash, AAPG's director of innovation and emerging science and technology, believes communicating across disciplines and sharing knowledge, expertise and experience is the best approach to addressing this issue.
"It was an honor and a pleasure for me to work with OSU faculty, staff, administrators and students," Nash said. "I was really impressed by the commitment, creativity, dedication and team spirit. Dr. Mileva Radonjic's world-class research and contacts helped bring the top scientists in cementing and well integrity. Thanks to Dr. Camelia Knapp, we addressed how people can prepare for jobs in this growing field, and all the while enjoy OSU's incredible Hamm Institute for American Energy in Oklahoma City, staffed by top-notch OSU professionals."
Radonjic, associate professor in petroleum engineering, participated as a committee member at the workshop. She hopes that this was the first in a series of events that the state and university are able to offer.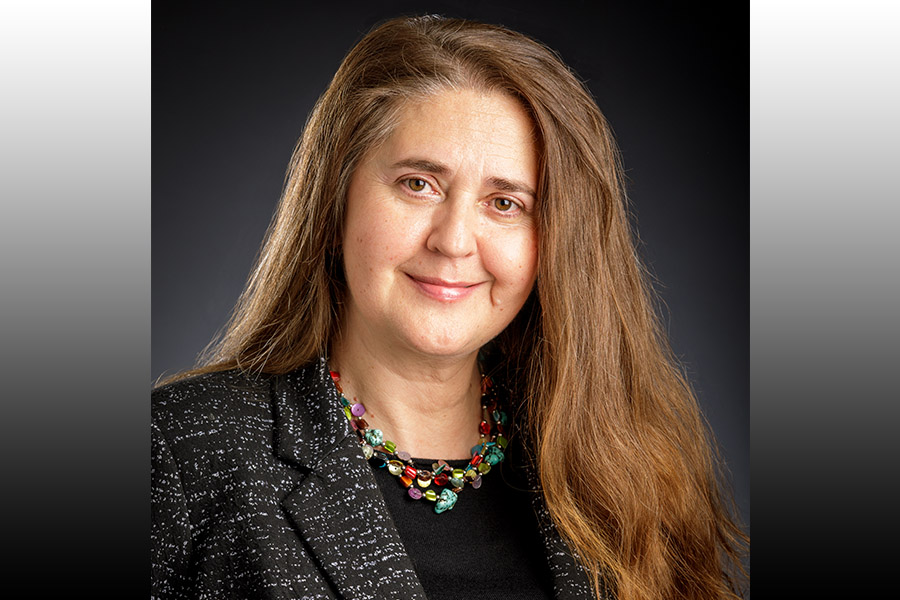 "For me, the ultimate goal was to reach out to all of the attendees and show that Oklahoma and OSU can offer solutions and lead this effort," Radonjic said. "Establishing a center for resilient wellbore materials is my personal dream. While there was a lot of enthusiasm from those who attended, I also realized it will take a lot of like-minded people to make this happen. The sealing or reusing of these wells is not as profitable as energy production, so fundraising for a center that will bring together technology, expertise, policy and funds for orphan wells, in particular, is challenging."
Knapp, head of OSU's School of Geosciences, also played a role in the organizing committee. She believes this workshop provided a launching platform for future community engagement.
"My ultimate goal was to see how academia fits into the overall puzzle," Knapp said. "I was mostly interested in learning more about what skills we need to teach our students to be prepared for jobs in this field, and what potential research projects might be competitive in receiving federal or state funding."
This seminar worked toward driving the conversation on this global issue to a wide variety of people. Radonjic hopes OSU's involvement helped prove that the university and state are capable of leading this effort.
"As far as I know, this workshop was the first of its kind to bring together the industry, government agencies, academia and various stakeholders," Radonjic said. "That in itself is a huge success for all involved."
Story By: Bailey Sisk | basisk@okstate.edu