2023 International Mechatronics Conference showcases cutting-edge innovations in robotics and mechatronics
Wednesday, October 18, 2023
Media Contact: Kristi Wheeler | Manager, CEAT Marketing and Communications | 405-744-5831 | kristi.wheeler@okstate.edu
The 2023 International Mechatronics Conference — organized by the College of Engineering, Architecture and Technology's Division of Engineering Technology at Oklahoma State University — drew global attention as experts, researchers and enthusiasts convened at the prestigious Hamm Institute for American Energy in Oklahoma City.
Dr. Chulho Yang, interim head of DET, served as the organizing committee chair, ensuring the event's seamless execution. CEAT's professional development team and marketing team provided support for the preparation of the conference.
The conference, held Sept. 28-29, provided a dynamic platform for the exchange of ideas and discoveries in the ever-evolving realms of mechatronics and robotics. Attendees were treated to a diverse array of presentations, demonstrations and interactive sessions that highlighted the latest advancements in the field.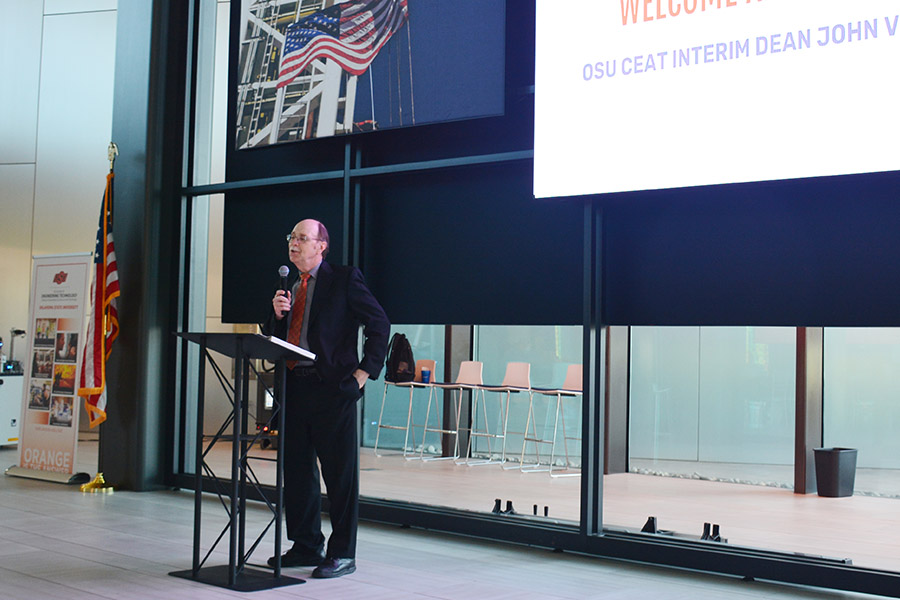 Dr. John Veenstra, interim dean of CEAT, provided an opening address and emphasized the significance of mechatronics in driving innovation across industries.
"Mechatronics is at the core of our modern technological landscape," Veenstra said. "It integrates mechanical engineering, electronics, computer science and controls to create the sophisticated systems that power our world today."
The event featured a stellar lineup of presenters, showcasing research from renowned institutions in the nation. Topics ranged from autonomous systems and artificial intelligence to human-robot interaction and bio-inspired robotics. Each presentation pushed the boundaries of what is possible in the rapidly evolving field of mechatronics.
One of the conference's highlights was the bustling exhibition hall, where leading companies and organizations showcased their latest products, solutions and services. Attendees had the opportunity to engage with cutting-edge technologies, including advanced sensors, precision actuators and state-of-the-art control systems.
The conference also garnered significant support from sponsors who recognized the importance of fostering innovation and leveraging partnerships in mechatronics. Their contributions played a pivotal role in ensuring the success of the event and facilitating valuable networking opportunities for attendees. Boeing served as the conference partner. Additional sponsors included Webco, Enovation Controls and Quanser.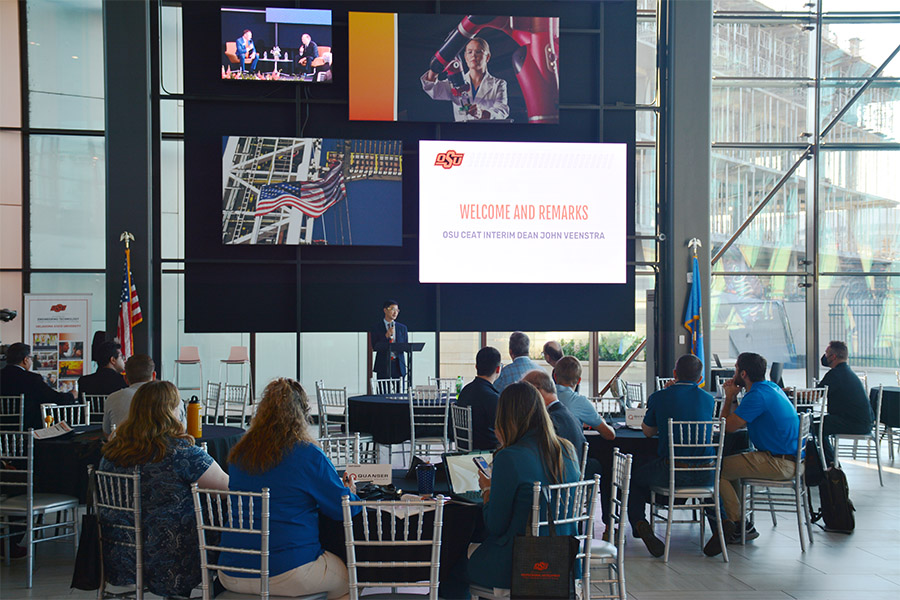 "We are immensely grateful to our sponsors for their invaluable support," Yang said. "Their commitment to advancing mechatronics has been instrumental in making this conference a resounding success."
The conference not only served as a platform for knowledge exchange but also paved the way for collaborations and partnerships among experts, academics and industry professionals. Attendees left with fresh insights, new contacts and a renewed enthusiasm to drive the field forward.
As the conference came to a close, the organizers expressed their gratitude to all participants, presenters, sponsors, vendors, and CEAT professional development and marketing teams for their contributions to this landmark event. The success of the conference set a high bar for future gatherings in the field, promising even greater strides in the dynamic world of robotics and mechatronics.