Veenstra named interim dean in the College of Engineering, Architecture and Technology
Tuesday, May 23, 2023
Media Contact: Kristi Wheeler | Manager, CEAT Marketing and Communications | 405-744-5831 | kristi.wheeler@okstate.edu
Dr. John Veenstra, Professor Emeritus of Civil and Environmental Engineering (CIVE), has been named the interim dean designate for the Oklahoma State University College of Engineering, Architecture and Technology. This will take effect on Tuesday, Aug. 1, when the current dean, Dr. Paul Tikalsky, steps down from his position.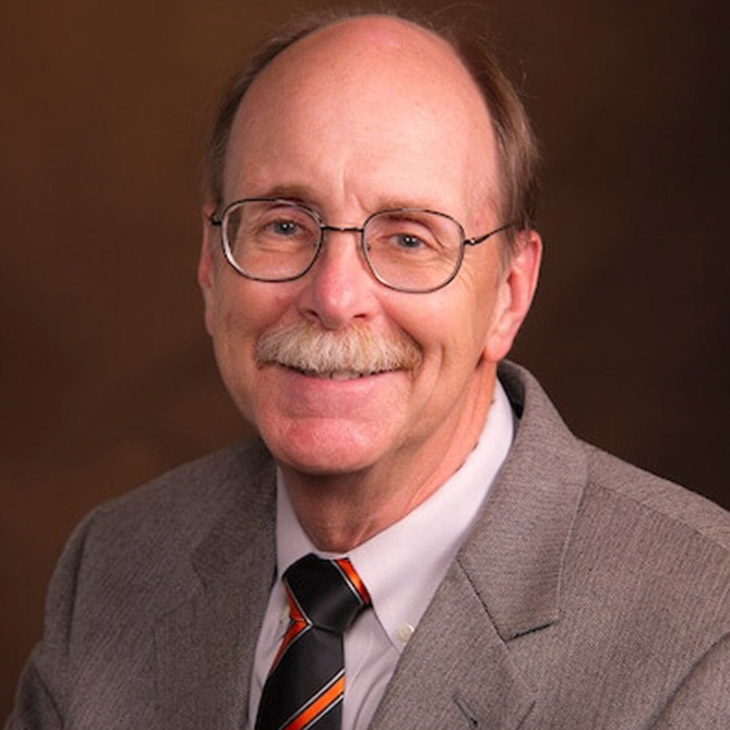 Following a thorough review of input received from numerous faculty, staff and university administrators, as well as meeting with several individuals who expressed an interest in the interim dean position, OSU Provost and Senior Vice President Jeanette Mendez announced on May 16 that Veenstra was selected.
During the next few months, Tikalsky, Veenstra and Dr. Mendez will work together on a comprehensive and thoughtful transition plan.
During his long tenure at OSU, Veenstra served as a professor and department head of CIVE, as well as the department head of Biosystems and Agricultural Engineering in the Division of Agricultural Sciences and Natural Resources.
Prior to his retirement in 2021, Veenstra was an active member of various college and university committees, including serving as chair of the OSU Faculty Council and as a member of the Oklahoma State Regents for Higher Education Faculty Advisory Council. He is an evaluator for ABET and has been a member of the NCEES Civil Exam committee for over 30 years. Veenstra's areas of expertise include water and wastewater treatment, air pollution treatment and groundwater treatment, and he is a registered professional engineer in Oklahoma and Iowa.
"It was apparent during our discussions that building consensus is John's leadership philosophy," Mendez said. "He believes the dean's position should facilitate the success of CEAT faculty, staff and students in order for all areas to excel in the production of the three pillars of the OSU mission as articulated in the president's strategic plan."
Later this month, a national search for a new dean will be initiated.
"Few opportunities could draw me out of retirement, but the ability to work with the college leaders, faculty, staff and students to grow going forward was one that I couldn't pass up," Veenstra said. "I hope to leave CEAT a better place as the new dean assumes their responsibilities. We all owe a debt of gratitude to Dean Tikalsky for his work with the OSU and CEAT community."
Tikalsky spent the last 11 years leading the college to record freshman retention, degrees, a 4-year completion rate and research expenditures. Among his many achievements, he was responsible for raising more than $250 million to support world-class learning facilities and programs, scholarships, endowed chairs, industry research partnerships, K-12 STEM education programs, the ENDEAVOR interdisciplinary experiential learning environment in CEAT and he was the architect behind Oklahoma's engineering initiative to fund a major expansion in engineering graduates across the state.