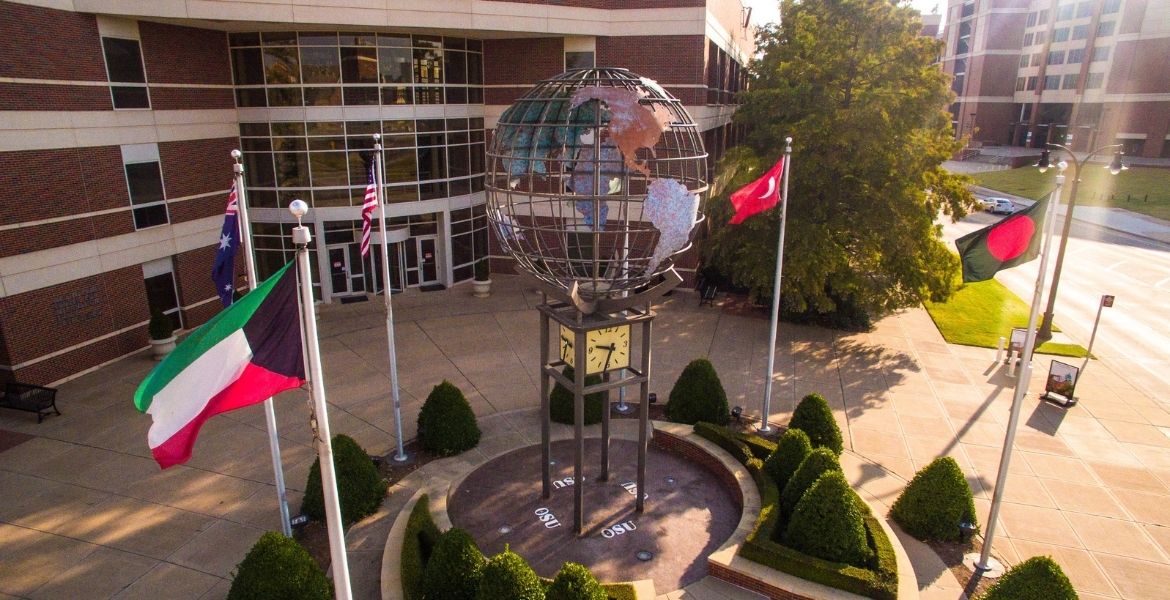 Center for International Trade Development report examines how Brexit could affect Oklahoma trade
Wednesday, December 9, 2020
When Brexit goes into effect Jan. 1, it could spell opportunity for Oklahoma's economy, according to a new report from Oklahoma State University researchers.
The United Kingdom's trade activity, both imports and exports, consistently put it in the top 10 worldwide. In 2019, the U.K. was Oklahoma's eighth-largest export destination, and Brexit may provide avenues to expand this relationship.
"Oklahoma policymakers and businesses need to be ready to take advantage of this shift," said Andrew Ranson, director of the School of Global Studies and Partnership's Wes Watkins Center for International Trade Development (CITD). "Oklahoma can make strong gains in trade if we are ready to capitalize on this opportunity."
The CITD research team report, Brexit and Oklahoma, examines two paths (new and existing) to expanding the trade relationship. The report provides information Oklahoma firms and producers can use to evaluate the potential U.K. market for their goods.
A small number of manufactured goods categories make up the bulk of Oklahoma's exports to the U.K. In addition to expanding existing trade flows in areas such as aerospace, measurement instruments and medical equipment, there may be opportunities to take advantage of changing trade patterns in other areas, such as agriculture. Currently, the U.K. imports roughly half of its agricultural products. Agriculture constitutes only a small fraction of Oklahoma's exports to the U.K., largely due to highly protective nontariff barriers for agriculture within the European Union.
Many of these protections are likely to remain after Brexit, but it is possible that small changes in regulatory arrangements and/or adaptations by Oklahoma farmers could change current trade patterns in this category.
"Brexit provides a unique opportunity for Oklahoma companies, as it represents a realignment of existing ties and trade relationships that happens relatively rarely. The CITD report was prepared to help Oklahoma businesses understand this opportunity to support and further broaden the state's economic base." said Randy Kluver, dean of OSU's School of Global Studies and Partnerships.
Founded in 1990, the CITD strives to bring the knowledge, network and resources of Oklahoma State University to make Oklahoma more globally competitive, increase trade and create jobs to keep Oklahoma companies and students in the state to build their futures.
MEDIA CONTACT: Lyn Putnam | School of Global Studies and Partnerships | 405.744.5496 | lyn.putnam@okstate.edu