Global Studies student interns in Morocco for the Morocco World News
Tuesday, November 2, 2021
Media Contact: Lyn Putnam | Communications Specialist | 405-744-5496 | lyn.putnam@okstate.edu
Nicky Kazerooni, a Global Studies master's student at Oklahoma State University, interned at Morocco World News in the summer of 2021.
During his internship, Kazerooni wrote several articles for the English-language newspaper, whose mission is to champion free speech and thoughtful dialogue in the Middle East and North African region.
Kazerooni's internship taught him the tedious process behind journalism and publication. He developed his writing skills and gained insight into the human resource process as he assisted the organization with university outreach.
Kazerooni had the opportunity to have dinner in the U.S. Ambassador mansion, which led him to acquire career advice from the U.S. Consul General to Casablanca. Along with fine-tuning his skills, Nicky developed friendships with people from Morocco, Lebanon, Jordan, Afghanistan, Netherlands, Latvia and many more.
Interning at Morocco World News allowed Kazerooni to gain a greater understanding of Moroccan culture. He feels fortunate to have had the opportunity to intern abroad.
"I am grateful for my academic advisor, Cara Eubanks, for the consistent support, as well as Don and Cathey Humphreys for funding my journey and allowing me to have this unforgettable experience," Kazerooni said.
To read Kazerooni's articles from Morocco World News, visit: https://www.moroccoworldnews.com/author/nicky-kazerooni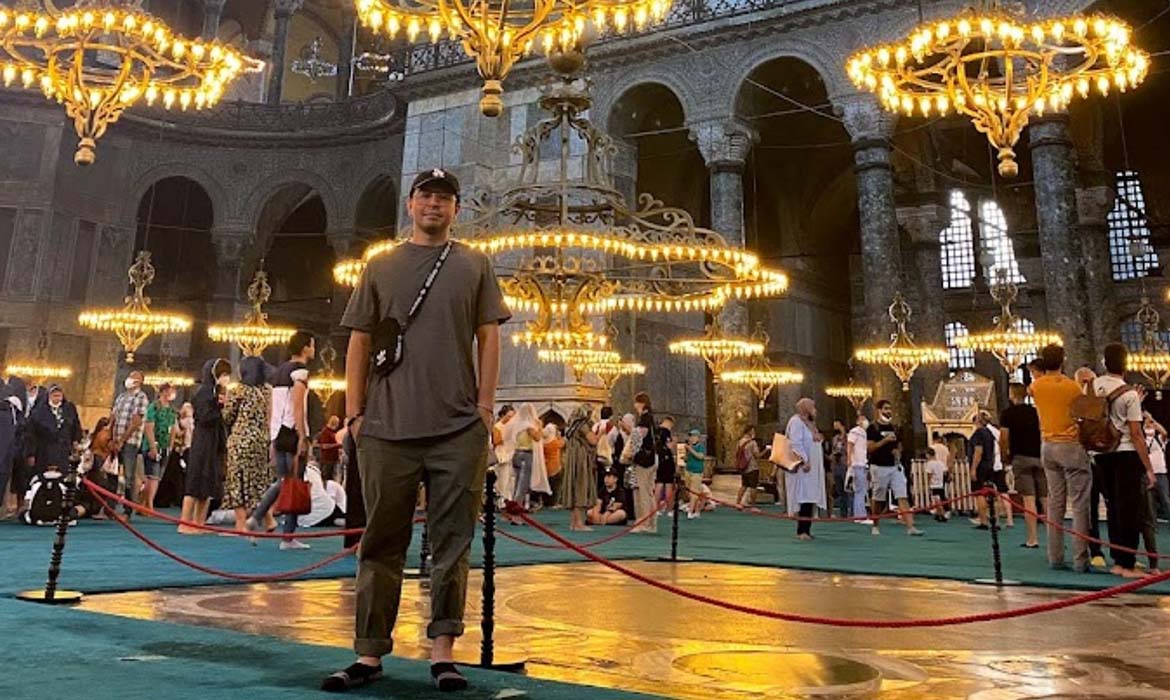 ---
Do you work for a company that would be interested in hosting a student intern from the School of Global Studies? Reach out to the Academic Programs Coordinator, Cara Eubanks, at cara.menasco@okstate.edu. We have bright, eager students looking for practical experience in international careers and would love to collaborate with International/Global Studies alumni!
Story By: Maddy Sheriff | maddy.sheriff@okstate.edu