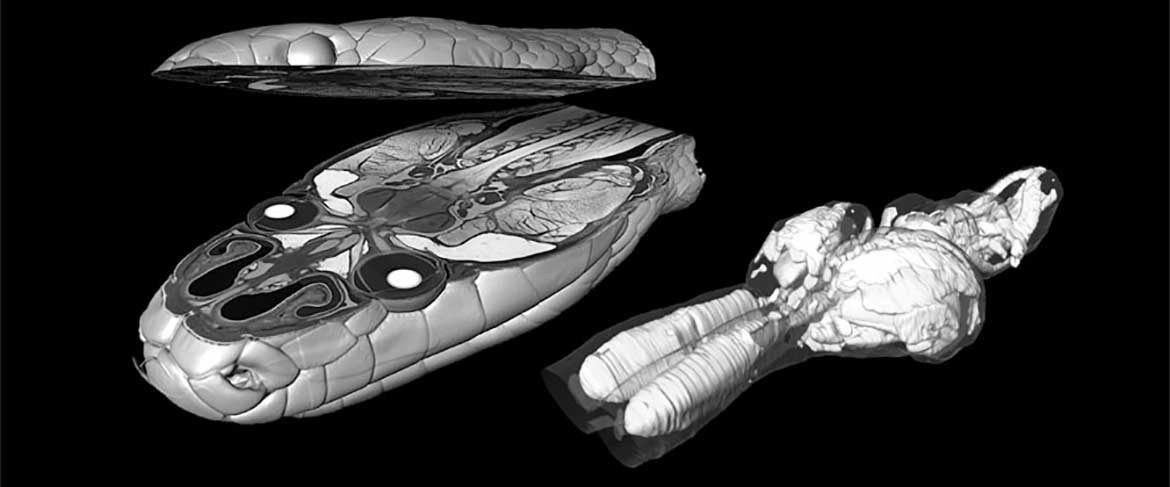 OSU-CHS Assistant Professor earns National Research Award
Monday, March 11, 2019
Dr. Paul Gignac, Anatomy & Cell Biology, honored by Early-Career Investigator Committee
The American Association of Anatomists recently announced the selections for its 2019 Service and Scientific Awards, and Dr. Paul Gignac, assistant professor in Anatomy & Cell Biology at OSU Center for Health Sciences, was named the Morphological Sciences Award winner by the AAA Early-Career Investigator Committee.
Four people were honored with Early-Career Investigator Awards in different reseach areas. Gignac's award recognizes investigators in the early stages of their careers who have made important contributions to biomedical science through morphological sciences and have demonstrated remarkable promise of future accomplishments.
"I was honored to be nominated and absolutely thrilled to win the award. I hope to be able to promote the research tools my lab has developed at OSU-CHS to an even wider circle of medical educators, neuroscientists and evolutionary biologists," he said.
Gignac was honored primarily for his work developing diffusible iodine-based contrast-enhanced computed tomography (diceCT) imaging.
"I am part of a small but dedicated group of morphologists pushing the boundaries of how we can use X-ray imaging to study the intricate, and often delicate, soft anatomy of vertbrates in 3D," he said. "DiceCT now lets us document the neural tissues of large and of even tiny organisms at levels of 3D detail that was previously unachievable."
Gignac and the other Early-Career Investigator Award winners are invited to give a lecture at the American Association of Anatomists Annual Meeting in Orlando April 6-9. He and the other honorees will also be recognized during an awards ceremony on the last night of the conference.
"The award represents important peer recognition that the tools we're developing are having a meaningful impact to advance the field and open up new horizons of anatomical and evolutionary study," he said. "I'm hoping to meet other anatomists doing really interesting and cutting-edge research. I hope to come away with a wider circle of colleagues interested in our new research tools."