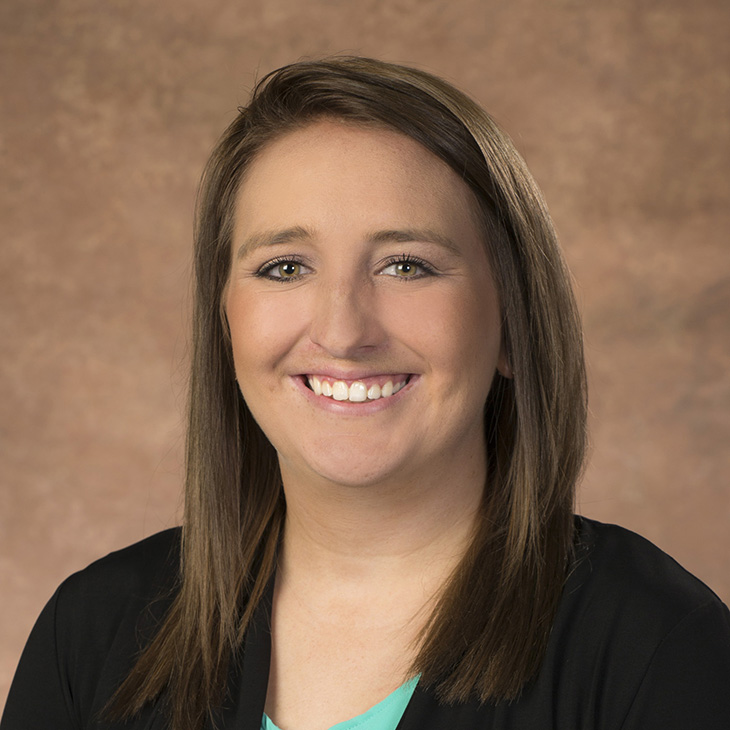 OSU Health Care Heroes: Erika Teel
Friday, June 5, 2020
OSU Health Care Heroes is a series highlighting those from the OSU-CHS community who have gone above and beyond during the COVID-19 pandemic to serve their institution, community and state.
What is your role here at OSU-CHS and how long have you been here?
I am the Occupational and Student Health Nurse for the OSU-CHS and Tulsa campuses. I have been working for OSU for five years and I have been in my current role a little over a year now.
What do you enjoy about working at OSU-CHS?
I have enjoyed getting to work with and getting to know all the departments and staff, and I enjoy working with the students and residents and watching them become great doctors. I really enjoy that I get the chance to learn and grow as a nurse by working at OSU.
In what ways has your role and responsibilities grown and changed due to COVID-19?
My role has changed a lot. I am taking calls all throughout the day and sometimes at night triaging employees and students with possible exposures or questions that they may have. I am currently helping triage sick calls and traveling calls to help determine if COVID testing is warranted for certain situations, as well as my normal Student/Occupational Health role duties. So time management has been very important during these times, and I am very fortunate to have my department and COVID on-call doctors to lean on if I need something or have questions. They all have been great to work with. Overall, I am here to make sure we keep our employees and campuses safe during these times. It has definitely increased my workload, but I enjoy staying busy and learning about new things.
How did you step up to meet these new challenges?
I remained flexible, took things one day at a time and made sure I handled every situation to the best of my ability. Time management was a big key!
What did you learn about yourself, your co-workers and your workplace during this time?
I would say that I learned that I am more confident in giving my suggestions and recommendations to my superiors. Two or three months ago I would have been scared of voicing something like that, but I know now that I can handle whatever is thrown at me and I will succeed and grow. As far as co-workers and my workplace, the last two to three months I have worked with some of the best doctors, nurses and other staff members in the state. We all came together and have worked really well with each other and handled what needed to be done.
MEDIA CONTACT: Sara Plummer | Communications Coordinator | 918-561-1282 | sara.plummer@okstate.edu