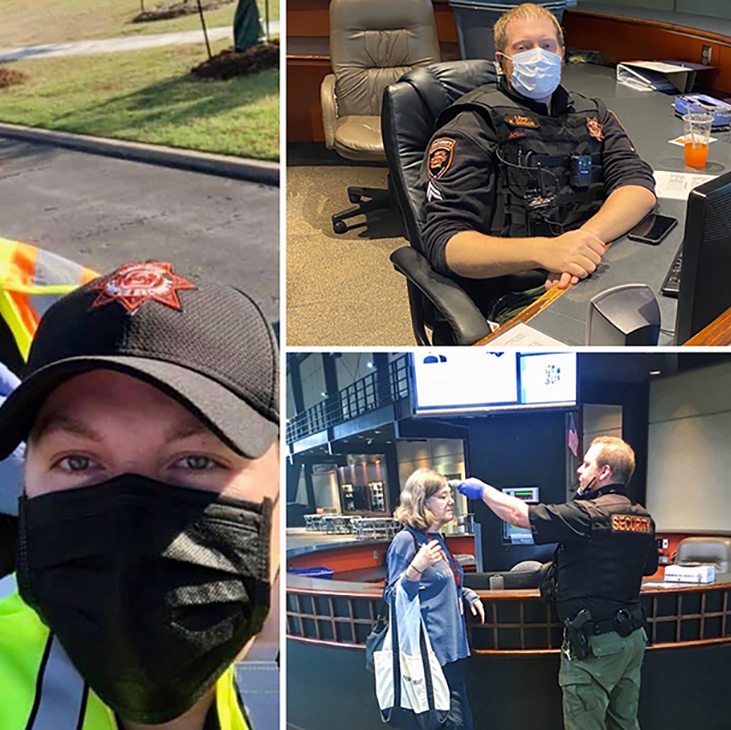 OSU Health Care Heroes: Meagan Robertson and OSU-CHS Security team
Thursday, June 11, 2020
OSU Health Care Heroes is a series highlighting those from the OSU-CHS community who have gone above and beyond during the COVID-19 pandemic to serve their institution, community and state.
What is your role here at OSU-CHS and how long have you been here?
Chief of Security/Emergency Manager. I have been with OSU-CHS for six years

What do you enjoy about working at OSU-CHS?
I enjoy helping others and how OSU-CHS makes you feel like part of a family.

Tell us about what you and your team have done in terms of the COVID-19 response?
The Security team has kept the building secure, operated temperature check stations, was part of the swab pod team as the first point of contact when people checked-in for COVID testing, and continued all other security tasks as well.

What have been some of the challenges during this time and how have you and the Security team stepped up to meet those challenges?
Being short staffed is always an issue. If an officer is out sick everyone has to pull together to get shifts covered. Also making sure all officers were staying safe and healthy while engaging in situations where they were dealing with some exposure to those who might test positive for COVID-19.

What did you learn about your team and your workplace, OSU-CHS, during this time?
I learned that my team can and will adapt to change. The Security team works well as a team and is ready to step up to a difficult challenge.
MEDIA CONTACT: Sara Plummer | Communications Coordinator | 918-561-1282 | sara.plummer@okstate.edu