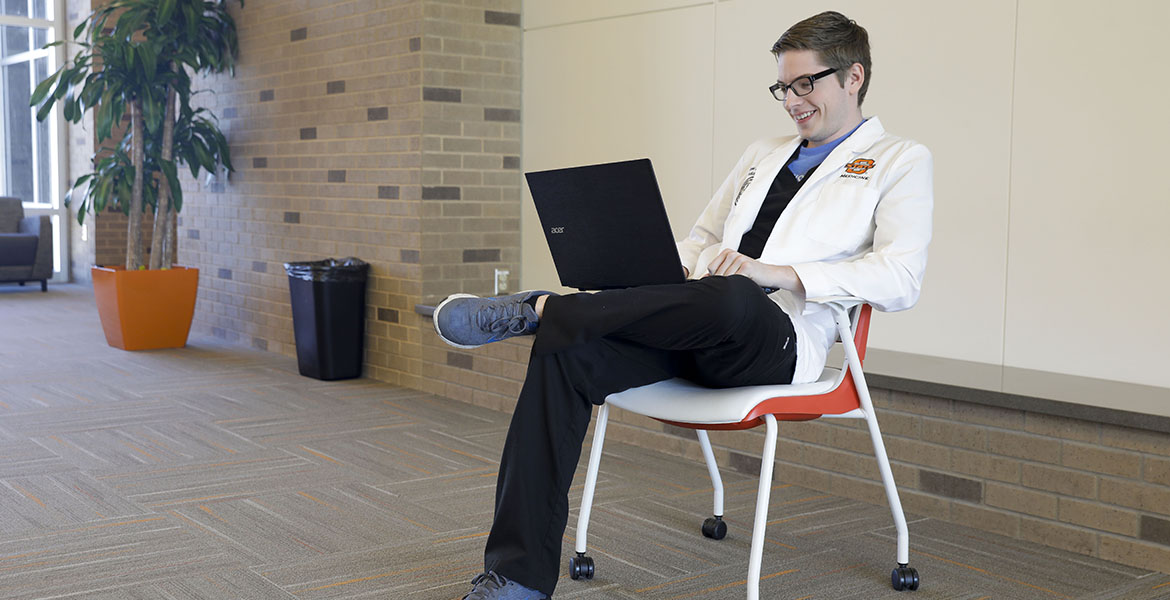 OSU Medicine 411 virtual camp offers teens taste of medical school
Wednesday, May 27, 2020
With in-person events cancelled this summer due to the ongoing COVID-19 pandemic, OSU Center for Health Sciences Office of Outreach and University Engagement came up with a different way to engage high school students in an effort to spark their interest in a career in medicine.
OSU Medicine 411 will be a free week-long virtual summer camp for ninth through 12th grade students beginning Monday, June 15. There will also be a session specifically for parents or teachers who have children or students interested in working in health care.
"With the way this summer is shaping up, we knew that we would need to come up with a creative way to engage teenagers in a virtual environment. We also knew that this meant an opportunity to provide the information in a new and innovative way," said Ashley Marler, high school outreach coordinator. "The way the content is being delivered; they can watch from the comfort of their own home on their own time."
From June 15 thru 18, the virtual camp will consist of a daily Zoom session led by an OSU-CHS professor or by OSU College of Osteopathic Medicine students. The sessions will also be recorded and then posted to the OSU Medicine 411 webpage for those who can't attend the morning sessions live.
"There will be content for students interested in going into the medical field. It will also provide information about our campus culture, the road to medicine and what it looks like after they arrive."
- Ashley Marler, High School Outreach Coordinator
"We encourage real time viewing so attendees can ask any questions they can think of, but we also want to accommodate those who can't watch live," Marler said.
Attendees can participate in the June 15 Anatomy Session where Dr. Kent Smith, professor of anatomy, will talk about skeletal bones and their functions in the human body. On June 16 second year medical student Simran Demla will present Life as a Medical Student. The Parent and Teacher Session will be on June 17, and finally a Medical Student Q&A on June 18 will wrap up the virtual camp.
In addition to the live sessions, OSU Medicine 411 will also provide an overview of OSU-CHS programs and a virtual tour of the Tulsa campus.
"One of our main goals at OSU-CHS is to make sure students from rural and underserved areas around the state know how accessible becoming a physician or a research scientist is for them," Marler said. "While we may not be able to travel and provide the content in person this summer, we know that it is still crucial to get this information to them. We hope that providing this material online will allow them to learn how to achieve their goals and help shine a light on the path to reaching it."
MEDIA CONTACT: Sara Plummer | Communications Coordinator | 918-561-1282 | sara.plummer@okstate.edu