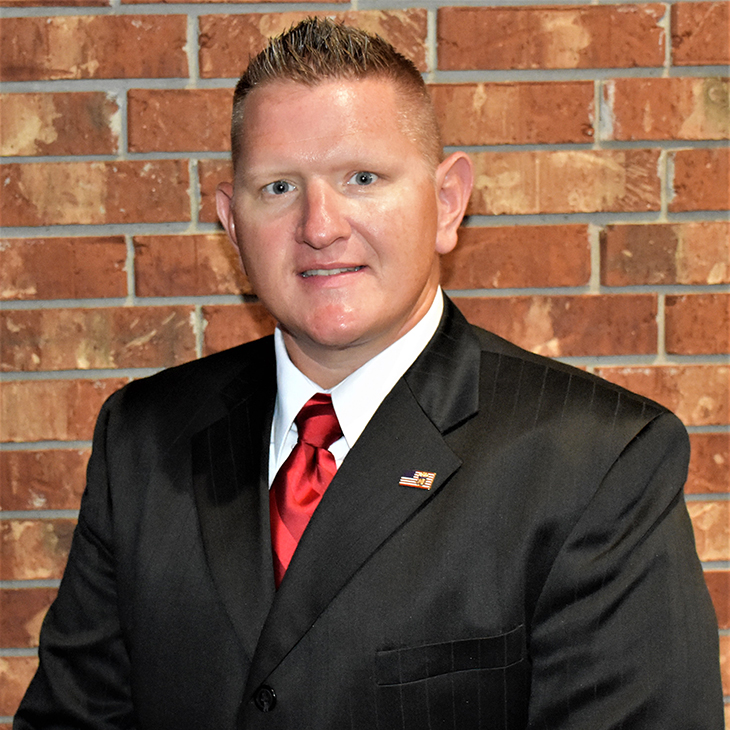 ATF agent uses Masters in Forensic Sciences degree from OSU-CHS to better solve crimes
Tuesday, November 17, 2020
Ashley Stephens originally thought he would become a mechanical engineer, but in the back of his mind there was always an interest in law enforcement.
"I went on a ride along with my brother-in-law who was a police officer and I was hooked. I knew then and there that I was to be in law enforcement," Stephens said.
Stephens, who is from Tahlequah, was a police officer in his hometown while he attended Northeastern State University working toward a bachelor's degree in criminal justice. Recruiters from the Bureau of Alcohol, Tobacco, Firearms and Explosives came to NSU while he was a student. He applied in 2002 and was hired by the federal law enforcement agency two years later.
Stephens is now an ATF Senior Special Agent in the Tulsa Field Office with Certified Fire Investigator and Certified Explosives Specialist training. He graduated from OSU Center for Health Sciences with a Master of Forensic Sciences degree in 2019 after the university and the ATF partnered to provide graduate level training to agents who have specialized in arson or explosives.
"I couldn't pass up the opportunity to further my education from a top-notch institution such as OSU," he said. "Many of the professors and instructors are and were active in the field and provided relevant and real-world experience to the classes that were offered."
ATF's primary mission is combatting violent crime, while also regulating the firearms and explosives industry, Stephens said. Agents are tasked with investigations involving firearms and ammunition in the possession of people prohibited from owning them, as well as investigating explosions, bombings and arson.
"The forensic science training provided by OSU-CHS has been invaluable, especially when conducting investigations of arson and explosive scenes. These scenes are often forensically driven investigations," he said.
"Having the requisite knowledge base has helped to ensure that no stone goes unturned in the pursuit of justice."
- Ashley Stephens, ATF Senior Special Agent and School of Forensic Sciences alum
Knowing what evidence can be collected for different analysis, as well as the process of collecting evidence has already proven to be immeasurable as items of evidentiary value have been found and used in the prosecution of individuals, Stephens said.
"The training and education have continued to pay ample dividends as I have had to testify as an expert on the stand in federal court," he said.
Stephens has adopted two sentiments as his personal mantras: the Edmund Burke quote "The only thing necessary for the triumph of evil is for good men to do nothing" and the Bible verse "Do not be overcome by evil but overcome evil with good."
"Law enforcement is a calling and not a career. There are extreme highs and lows, but we often have the opportunity to speak for those who cannot speak for themselves," he said. "It's an honor to serve my community and to feel like I've helped to make it a better place. At the end of my career I hope to have made a difference in my community."
MEDIA CONTACT: Sara Plummer | Communications Coordinator | 918-561-1282 | sara.plummer@okstate.edu