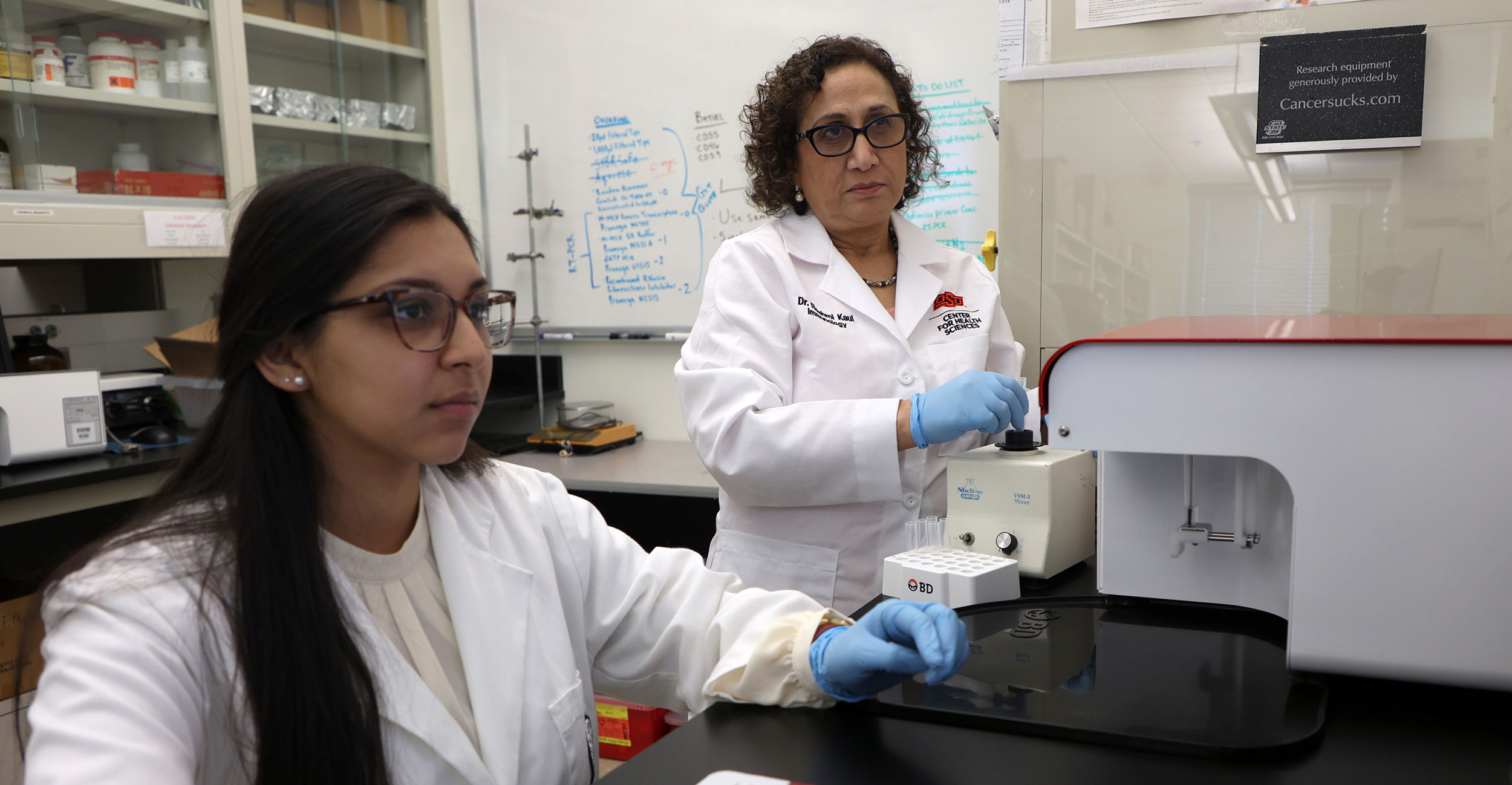 Cancer Sucks donations vital to OSU-CHS cancer research
Monday, December 20, 2021
Media Contact: Sara Plummer | Communications Coordinator | 918-561-1282 | sara.plummer@okstate.edu
For more than 25 years Rashmi Kaul has been studying and researching infectious disease and cancer development and how the two are connected.
"The burden of cancer on our society worldwide is huge and about 15 to 20 percent of cancers are associated with infections, but the underlying mechanisms are poorly understood," said Kaul, a professor of immunology in the School of Biomedical Sciences at OSU Center for Health Sciences.
"I was always intrigued by how our immune system keeps our body healthy despite being surrounded by trillions of good and bad bacteria," she said. "Chronic infections by pathogenic microbes, if left untreated, can lead to cancer development including human papillomavirus (HPV) or Hepatitis B and Hepatitis C virus. We currently have vaccines for HPV and Hepatitis B, but not for the Hepatitis C virus."
Kaul, who has been at OSU-CHS for 17 years, has established a research program utilizing human tissues, animal models and cell culture models to understand gender-based differences in disease development.
"My research efforts at OSU-CHS have broadly focused on studying the hormone-related factors, specifically estrogen, in infectious disease and cancer development," she said. "Certain cancers are more prevalent in males than females, indicating a hormonal role in inflammation and immunity."
Kaul said her research would not be as advanced as it is without the generous support of Cancer Sucks Inc., and its founder Rick Horton who have donated funds for her research for the past 16 years.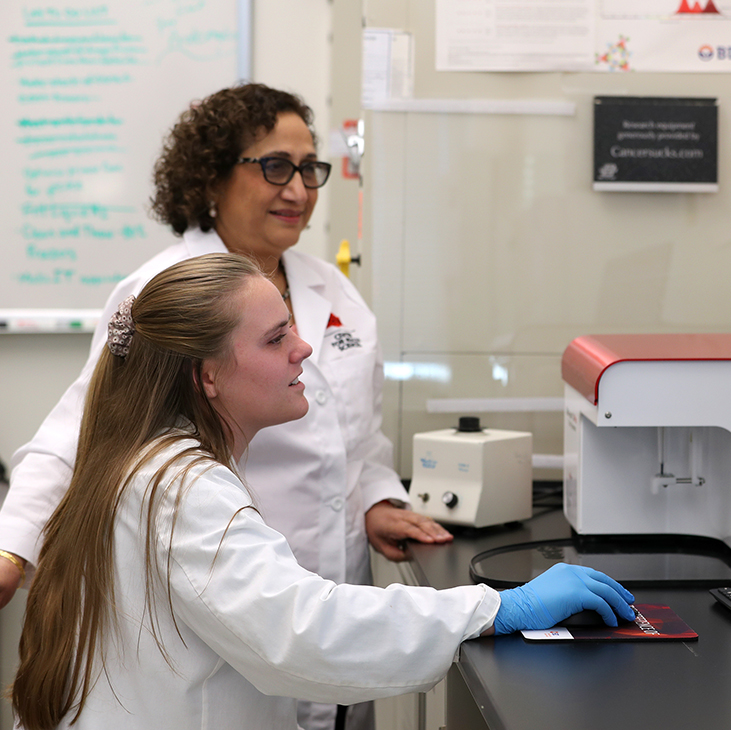 Horton established Cancer Sucks Inc., in 1998 in honor of his mother, Donna Holland White, who died from cancer in 1996. The organization, run by volunteers who have all been touched by cancer, focuses on raising money for cancer research.
In 2019 and 2020, the donations totaling $65,200 allowed for the purchase of a Accuri Flow cytometer for her lab. And in the past 16 years, Horton and Cancer Sucks Inc., have donated more than $300,000, which has enabled Kaul to purchase several pieces of cutting-edge equipment including the Real-Time RT-PCR system and more recently the Nikon Eclipse Ts2R Fluorescent Microscope.
"The grant support has enabled us to make important contributions in science especially towards the understanding of hormone-regulated inflammation that has implications for differential disease development observed in males and females," she said. "We have been able to attract matching funds as well as additional grant money from state and federal agencies to support cancer research in our lab."
Kaul said the ultimate goal is to discover early detection liver cancer biomarkers profiled by liver proteomics study, which is funded by the National Institutes of Health core lab.
The ongoing financial support has wide-reaching effects beyond just Kaul's lab.
"In addition to making novel scientific contributions through publications, we have established science outreach programs to train future scientists. We have provided training to students in leading molecular techniques to attract them to a career in STEM," she said. "We have offered research mentorships to many medical and graduate students here at OSU-CHS as well as other high school and undergraduate students in the community through the OKStars and Oklahoma IDeA Network of Biomedical Research Excellence programs."