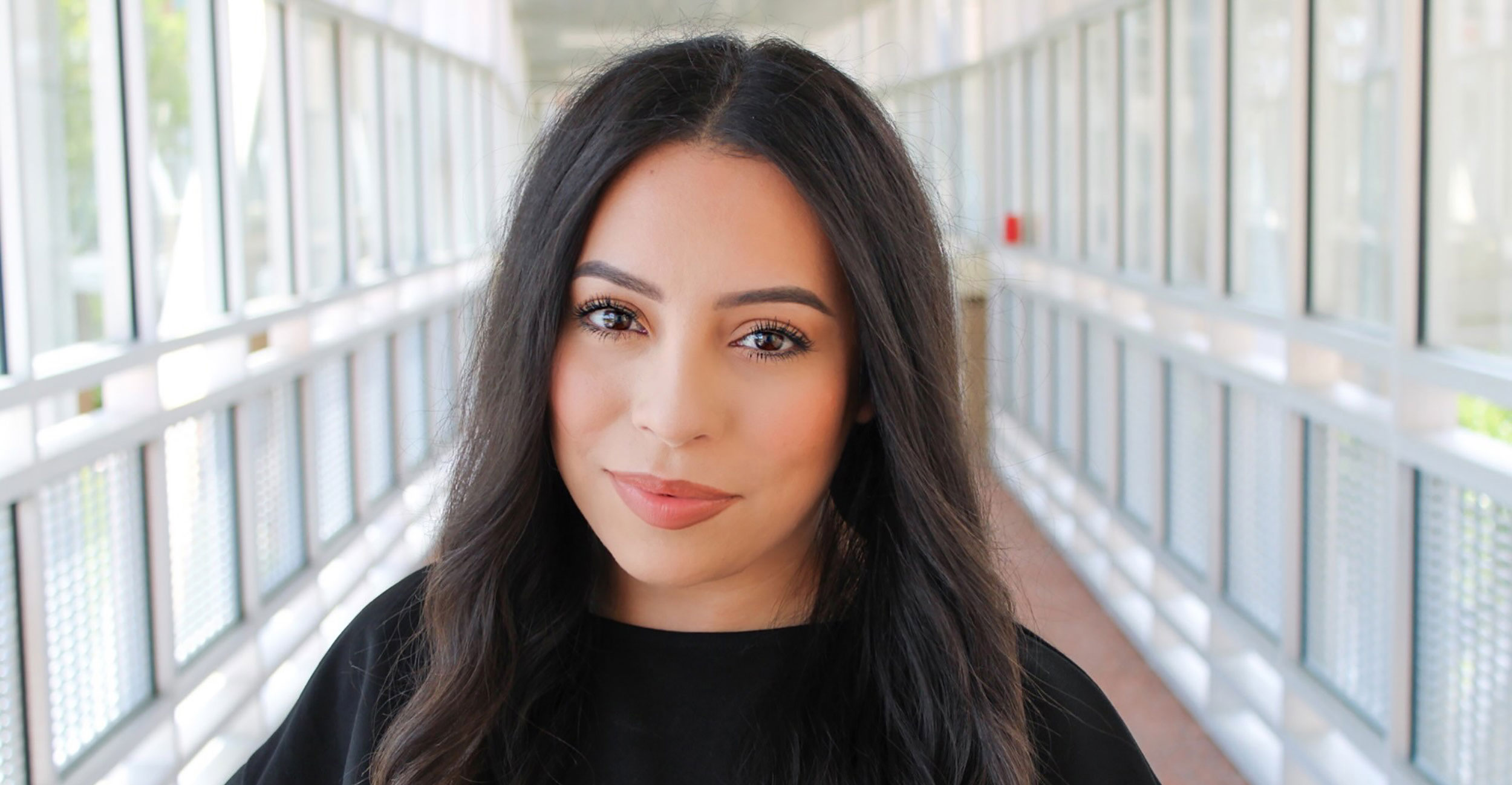 Med student one of only five to receive national minority scholarship
Thursday, November 4, 2021
Media Contact: Sara Plummer | Communications Coordinator | 918-561-1282 | sara.plummer@okstate.edu
Recognizing the achievements and passion of student doctors, the American Association of Colleges of Osteopathic Medicine announced the recipients of the 2021 Sherry R. Arnstein Minority Scholarship on Monday.
Limayre Mendoza, a second-year student at the Oklahoma State University College of Osteopathic Medicine, was one of just five students selected from across the country.
"As a first-generation student, strong support has been pivotal to my success as an osteopathic medical student. Through scholarships like the Sherry R. Arnstein Minority Scholarship, AACOM shows its commitment to diversifying medicine by helping mitigate the financial strain that can often prevent students like me from pursuing careers in medicine," Mendoza said. "As a future Hispanic physician, I understand the dire need for physicians who understand a patient's linguistic and cultural background. I am committed to bridging the gap for my future patients and underserved populations."
Dr. Dennis Blankenship, dean of the OSU College of Osteopathic Medicine, said he is grateful that Mendoza has chosen to be part of the OSU-COM family.
"I'm incredibly proud of Ms. Mendoza for receiving this tremendous honor. She embodies the traits we want in our students — smart and driven, but also community-focused and committed to helping others," Blankenship said. "OSU-COM has made diversity, equity and inclusion a priority across our institution, and one of our students being recognized with the Sherry R. Arnstein Minority Scholarship is an example that those efforts are working as we aim to bring different perspectives and voices to campus."
The Sherry R. Arnstein Minority Student Scholarship was established in honor of her life's dedication to public service and social equity and justice. After the initial endowment, AACOM continued funding for the program, which has grown steadily since its inaugural grants were awarded; each year receiving more applications and awarding more scholarships.
"These students represent the future of osteopathic medicine and the future of America's health care network," said Dr. Robert A. Cain, AACOM president and CEO. "Our country is in desperate need of highly trained and skilled physicians … particularly doctors of color and those dedicated to practicing in underserved and rural areas. Each of these recipients has demonstrated the ability to overcome challenges and is committed to bringing osteopathic medical treatment to those most in need. There is no better way to honor the legacy of Sherry Arnstein."
A former executive director of AACOM, Arnstein spent more than 30 years in public service, first in her native California and then in Washington, D.C. While serving in the Kennedy Administration in the U.S. Department of Housing and Urban Development, Arnstein led the team developing the federal strategy to desegregate all hospitals in the United States. The segregation of hospitals was causing immense harm to minority patients and leading to poor access to healthcare and a poor quality of life; especially in rural areas and urban centers where health care options were minimal.
Arnstein's career is a testament to fighting for social justice and health equity.