Hall of Fame
Jan Montgomery graduated from the College of Human Sciences in 1961 with a bachelor's degree in hotel restaurant administration and completed an M.S. in nutritional sciences in 1983. Her career with the Oklahoma Cooperative Extension Service began in 1969 and in 1986, she was named the southeast district extension director for OCES . She was the first female ever named to an administrative position at this level in OCES. In 1995, Montgomery was named special assistant to the dean and director of the Division of Agricultural Sciences and Natural Resources at Oklahoma State University. Montgomery served on the Rural Enterprises, Inc. Board of Directors from 1985 to 2005, leading the group as chair from 1989 to 1991. She served as chair of the Southern Regional Middle Management Program Leaders of Directors in 1992. Her other leadership activities include vice-president of the National Association of Extension Home Economists, the Governor's Economic Development Committee and the Commission on the Status of Women.
Distinguished Alumni
Eric Behnke received his bachelor's degree in hotel and restaurant administration from the College of Human Sciences in 1967. Following graduation, his career began with Hospitality Motor Inns which were owned and operated by Standard Oil of Ohio. After a stint in Colorado rescuing a defunct ski mountain hotel, Behnke returned to HMI and ultimately was named vice-president of food services for Cardinal Services. After Cardinal Services sold, Behnke and his wife, Charma, formed their own company Mansfield Property Management Corp. The company provided contract maintenance and apartment facilities' management in the central and northern Ohio area. A second company, The Facilities Group was created to include specialty services for organizations. When the couple sold MPMc, it had grown from two employees to 270 with revenues in the multi-million-dollar category. Behnke has served on the School of Hotel and Restaurant Administration Board of Advisors, Ashland College Advisory Board for hotel and restaurant program, the S.N. and Ada Ford Foundation as board member and chair, and the Ohio Health Hospital System's Patient and Family Advisory Council.
Rising Stars
Nate Foreman received his bachelor's degree in nutritional sciences from the College of Human Sciences in 2006. After completing physical therapy school, Foreman founded his own therapy service. Since its founding in 2011, Forman Therapy Service has flourished and grown to build a team of more than 300 physical therapists in Fort Worth, Austin, San Antonio and Houston. Named a Dallas 100 top growing companies in the metroplex, FTS will also be featured as a "Success Story Showcase" for the National Healthcare Staffing Summit in Washington DC in November.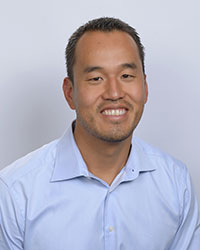 Huiju Park received his PhD in design, housing and merchandising from the College of Human Sciences in 2011. Following graduation, Park joined Cornell University as an assistant professor in the fiber science and apparel design department. Park's research projects include improving effectiveness of protective clothing, firefighter gear and sports apparel. Park has received numerous awards from the International Textile and Apparel Association, the Environmental Protection Agency and OSU.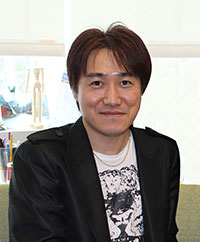 Page Williams graduated from the College of Human Sciences in 2007 with a bachelor's degree in hotel restaurant administration. Williams received a master's degree in tourism administration from George Washington University in 2008. As the Chickasaw Nation's director of tourism, she created its tourism department and developed its Adventure Road brand. Currently she is the director of corporate development representing the Chickasaw Nation and its efforts in developing tourism as a means of economic development. Williams also serves on the University Central Oklahoma Foundation Board of Trustees and on the U.S. Travel Association Destination Council.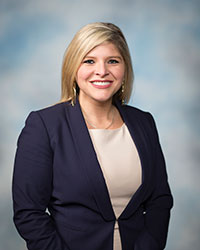 After completing her master's in marriage and family therapy from the College of Human Sciences in 2010, Grace Wilson received a PhD in medical family therapy in 2014 from East Carolina University. Upon graduation, Wilson began her career at Oklahoma Baptist University providing counseling services to students. She is currently serving as medical family therapist at Great Plains Family Medicine and is in private practice at Bison Family Therapy Institute. Wilson was named an Early Career Behavioral Science/Family Systems Educator Fellow by the Society for Teachers of Family Medicine for 2015-2016. In 2015 she received Great Plains Family Medicine "Faculty of the Year" from the resident medical staff.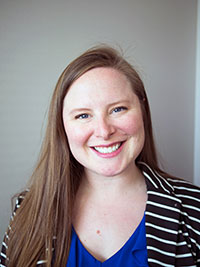 Honorary Alumnus
C.L. Craig graduated from Oklahoma State University in 1966 with a bachelor's degree in business. C. L. and Helen moved to Shawnee in 1971 where he and his family owned and operated the Pepsi Cola Bottling and Distribution Company. After selling the company, he entered the banking business and became the Chairman of the Board of Directors of Lawton Security Bancshares, Inc., from 1983 to 1998. C.L. is self-employed in the investment and management of personal financial holdings and is currently serving as the Director of BancFirst. He is the president of the Cleo L. Craig Foundation which provided the lead gift for the 2006 renovation of the Child Development Laboratory creating the Cleo L. Craig Foundation Child Development Laboratory and a recent gift to create the Return to Nature outdoor learning environment at CDL.