As part of a service learning project, Oklahoma State University interior design students created renovation plans for Stillwater's Town and Gown Theater. Design work from the 24 students in Design, Housing and Merchandising professor Paulette Hebert's Environmental Design Studio course is on display through the end of May in Town and Gown's Wagner Gallery.
The partnership provided an educational experience for the third-year interior design students while enhancing Town and Gown Theater.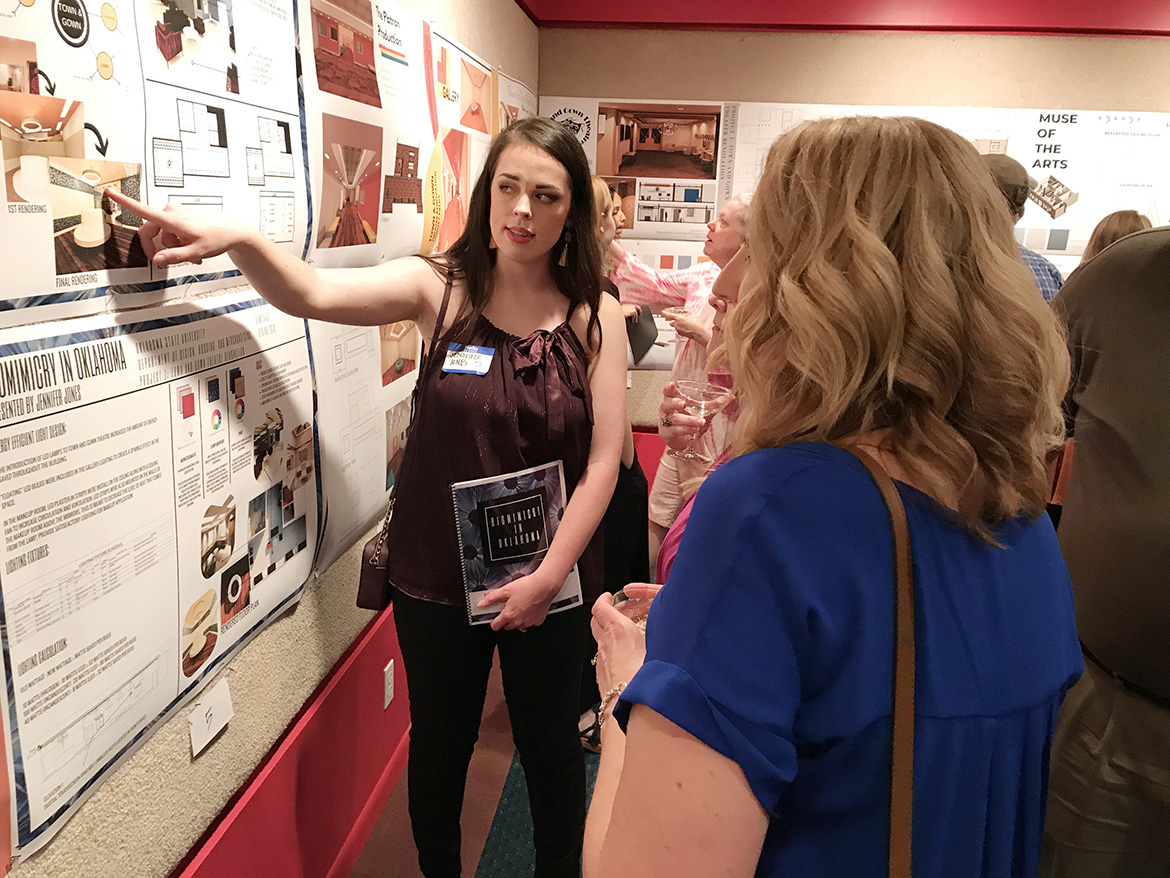 Hebert says students benefitted from the opportunity to participate in a field trip to the theater and the chance to visit with Town and Gown board members.
"The students utilized photography, standard measurement devices and light meters to empirically measure existing conditions. Then, they compared the existing conditions to industry standards for a renovation," Hebert said.
Students created renovation ideas and renderings for the lobby, gallery, box office, back-of-house hallway and dressing rooms while addressing energy-saving lighting, ceiling materials, layout, furnishings and finishes.
Through their designs, students endeavored to meet the Town and Gown Theater's goals to enhance the existing facility in an effort to accommodate current theater patrons and volunteers and to attract new patrons and volunteers.
Students presented their designs in the Town and Gown's Wagner Gallery prior to and during intermission of the recent presentation of The Savannah Sipping Society. Students collected feedback from patrons in an informal setting.
"This was an amazing opportunity because it taught students the value of listening to their clients," Hebert said.
A panel of judges selected first-, second- and third-place winners and patrons were invited to vote for their favorite designs. The following students received awards, including cash prizes and tickets to a future Town and Gown production: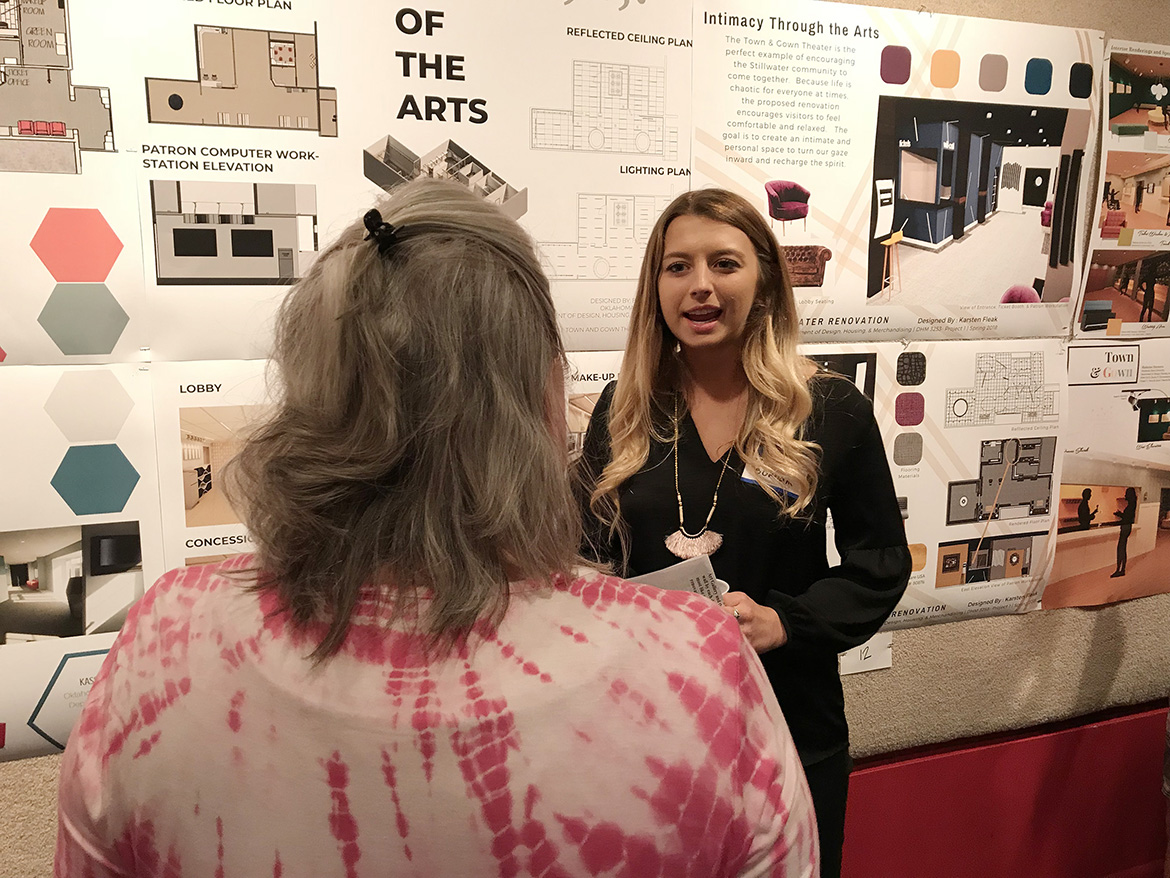 Judges' Votes:
First Place: Ashton Shugart
Second Place: Abby McDougall
Third Place: Kelsey Hisaw
Patrons' Votes:
First Place: Blakelee Stowers
Second Place: Lacy Lamle
Third Place: Erica Roomsburg
OSU's interior design degree program, which is nationally accredited by the Council for Interior Design Accreditation (CIDA), is part of the Department of Design, Housing and Merchandising in the College of Human Sciences.