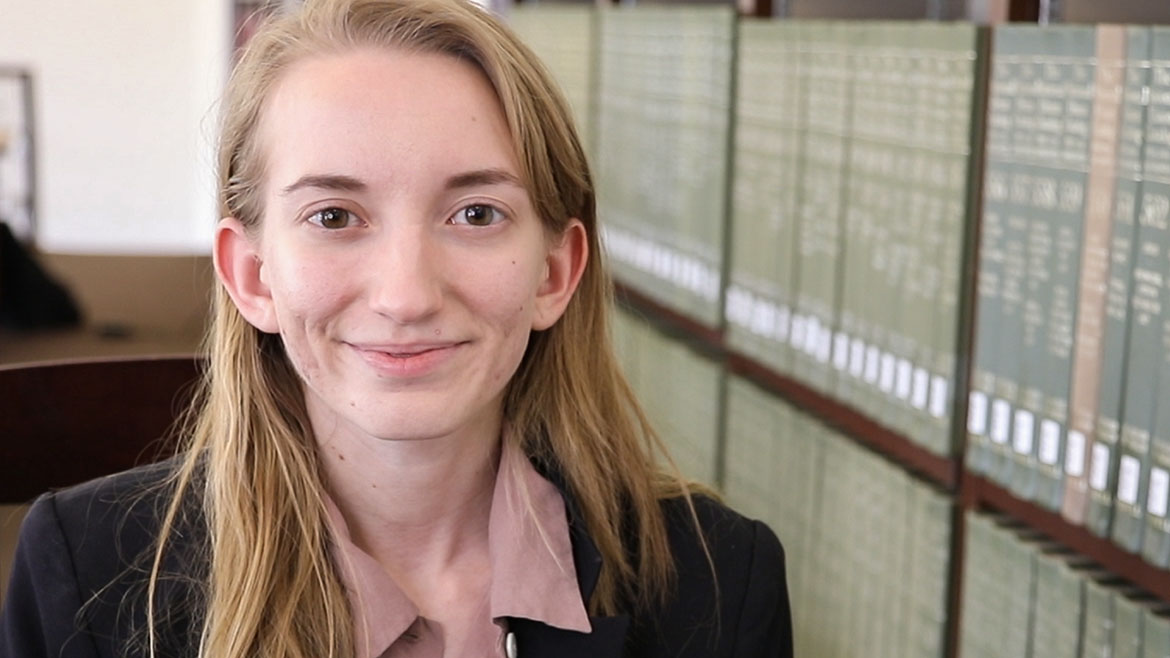 Molly Jackson Receives OSU's Undergraduate Library Research Award
Friday, May 3, 2019
Molly Jackson, daughter of Tony and Rhonda Jackson of Moore, Oklahoma, and a 2015 graduate of Westmoore High School, received Oklahoma State University's Undergraduate Library Research Award along with $1,500 for her research.
Jackson, a junior interior design major, was selected as the upperclassman ULRA winner for her paper "Protocol Analysis of the Design Process Based on Extrinsic and Inherent Values." Her paper explored the amount of creativity design students bring into their problem-solving process. She said she was interested in the relationship between creativity and design as intrinsic or extrinsic values.
"We think design is creative, however it has a lot of elements that are learned and practiced," Jackson said. "I was interested in learning about creativity, seeing the different ways people think and seeing if students can improve their creativity."
Jackson is one of three OSU students to receive this award. ULRA recognizes students who have completed or are completing research for course credit or faculty-sponsored independent study. The award encourages the development of students' research, critical thinking and self-reflection skills during their undergraduate studies.
For more information on ULRA, visit info.library.okstate.edu/researchaward.
Media Contact | Bonnie Cain-Wood, APR | Manager, Library Communication Services | 405-744-7331 | bonnie.cain@okstate.edu
Story by Jenny Berry, Library Communications Intern