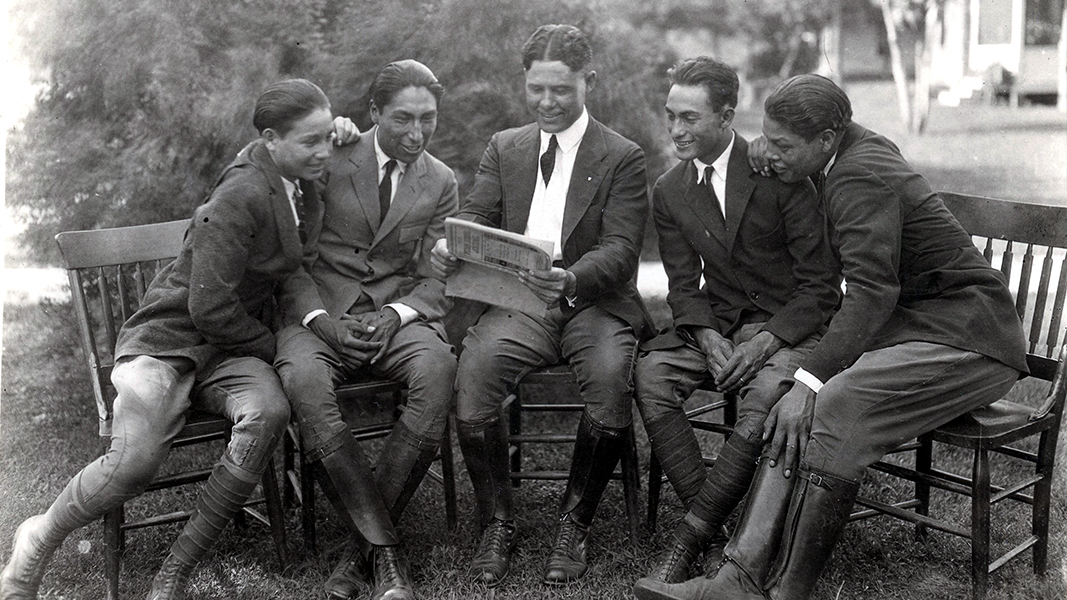 OSU wins Elizabeth B. Mason award for Chilocco History Project
Monday, October 21, 2019
The Oral History Association awarded its 2019 Elizabeth B. Mason Large Project Award to the OSU Library's Oklahoma Oral History Research Program. This is the third Mason Award for OSU, the only institution to win this national honor more than once. This year, the OOHRP was recognized for its recent Chilocco History Project.
The Chilocco Indian Boarding School is one of the largest federally-funded intertribal boarding schools for Native youth to exist in the U.S. The Chilocco History Project is made up of over 40 oral history interviews with alumni, more than 1,000 digitized historic photographs, a documentary produced in conjunction with Fire Thief Productions and a K-12 curriculum developed by Drs. Samantha Benn-Duke and Lisa Lynn.
The project is a three-year collaborative effort between the Chilocco National Alumni Association and the OOHRP. The initiative was spearheaded by Visiting Assistant Professor Julie Pearson-Little Thunder; OOHRP Head and Hyle Family Endowed Professor Sarah Milligan; and CNAA Veterans Project Committee members Charmain Baker, Jim Baker, Betty Pino and Bill Pino.
"OHA is the organization that sets the national standard for our discipline," Milligan said, "We are grateful for this award. Being recognized by them is the highest level of honor and acknowledges the quality and depth of this project."
The Mason Award celebrates thorough research design, noteworthy scholarly or social value and content advancing the understanding of a subject and oral history as a practice. The OOHRP previously won the award in 2013 for The "Big Top" Show Goes On project and in 2017 for the Oklahoma 100 Year Life Oral History project.
Formally established in 2007, the OOHRP at the OSU Library has collected and preserved firsthand accounts from individuals who have played a part in Oklahoma's history. The Program explores the lives and contributions of Oklahomans from all walks of life. To learn more about the OOHRP call 405-744-7685, email liboh@okstate.edu, or visit library.okstate.edu/oralhistory/. The Chilocco History Project and information about its partners, can be found at chilocco.library.okstate.edu.
STORY BY: Jacob Jackson, Oral History Digital Storytelling Intern
RELEASE CONTACT: Bonnie Ann Cain-Wood | OSU Library | 405-744-7331 | lib-pub@okstate.edu