OSU-Tulsa renames campus building in honor of donor
Thursday, September 14, 2023
Media Contact: Aaron Campbell | Communications Coordinator | 918-594-8046 | aaron.ross.campbell@okstate.edu
Oklahoma State University-Tulsa's Administration Hall officially became Stanley E. White Hall this week in recognition of an impactful $1.2 million gift from the Stanley White Foundation.
This generous contribution, which provided funding for the Tulsa-based OSU College of Professional Studies, marks a milestone in OSU-Tulsa's ongoing commitment to developing the Tulsa-area workforce.
"We're proud to call this space Stanley E. White Hall," said Dr. Johnny Stephens, interim president of OSU-Tulsa and president of OSU Center for Health Sciences. "The support we have received from the Stanley White Foundation benefits some of our most innovative and impactful programs while strengthening our role as a driving force for economic and career growth in the Tulsa region."
According to Craig Freeman, interim vice provost and dean of the College of Professional Studies, the gift has enabled OSU-Tulsa and the College of Professional Studies to respond quickly to the professional workforce education needs of local companies.
"We are so thankful for this game-changing gift for the college," Freeman said. "It's an investment that will reap increasing dividends as we expand our academic offerings, bring on dedicated faculty and staff with industry expertise and provide our students with unparalleled opportunities for practical learning."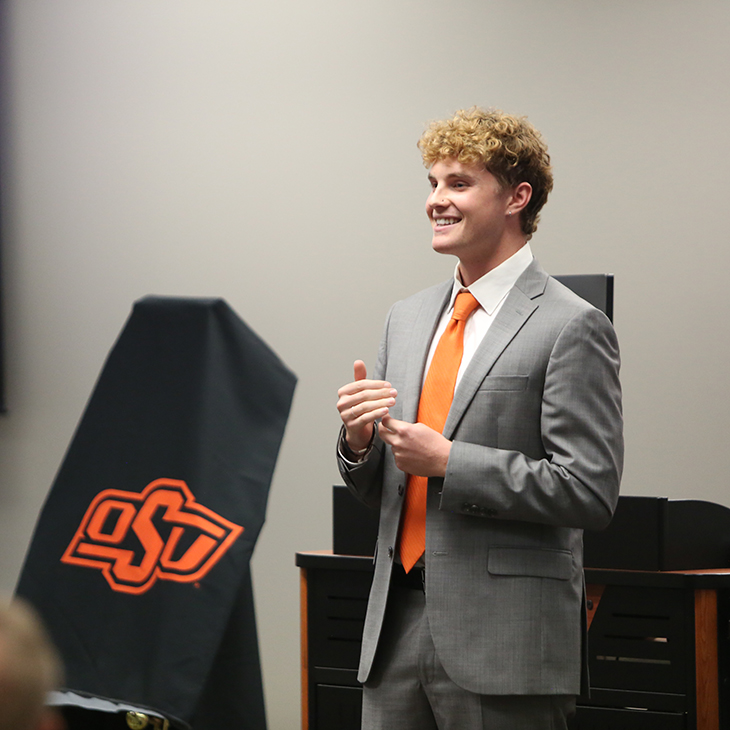 As an example, Freeman pointed to the college's "Navigating the AI Landscape" workshop, created in response to comments he'd heard during meetings with area employers who wanted help understanding and applying artificial intelligence in their businesses. The college tapped entrepreneur and digital marketing expert Cheryl Lawson to create and facilitate the workshop, which has a repeat offering scheduled for Sept. 29 due to popular demand.
The College of Professional Studies at OSU-Tulsa also offers flexible bachelor's degree programs designed for mid-career professionals looking to advance at their current workplace or change careers, with options including organizational leadership, health care administration and public safety.
Lane King, who is on track to be the first College of Professional Studies graduate this fall, credited the flexibility and practicality of the professional studies degree for helping him find a way forward in his career when he thought he was stuck.
"This is the perfect degree not only for people who are working, but for someone who wants to be more dynamic in a professional setting," King said. "This is a path that I was meant to be on. So thank you, to everyone who helped set that up for me."
To learn more about the OSU College of Professional Studies, visit tulsa.okstate.edu/professional-studies.