Retired OSU-Tulsa President Fry inducted into Oklahoma Higher Education Hall of Fame
Tuesday, November 7, 2023
Media Contact: Aaron Campbell | Communications Coordinator | 918-594-8046 | aaron.ross.campbell@okstate.edu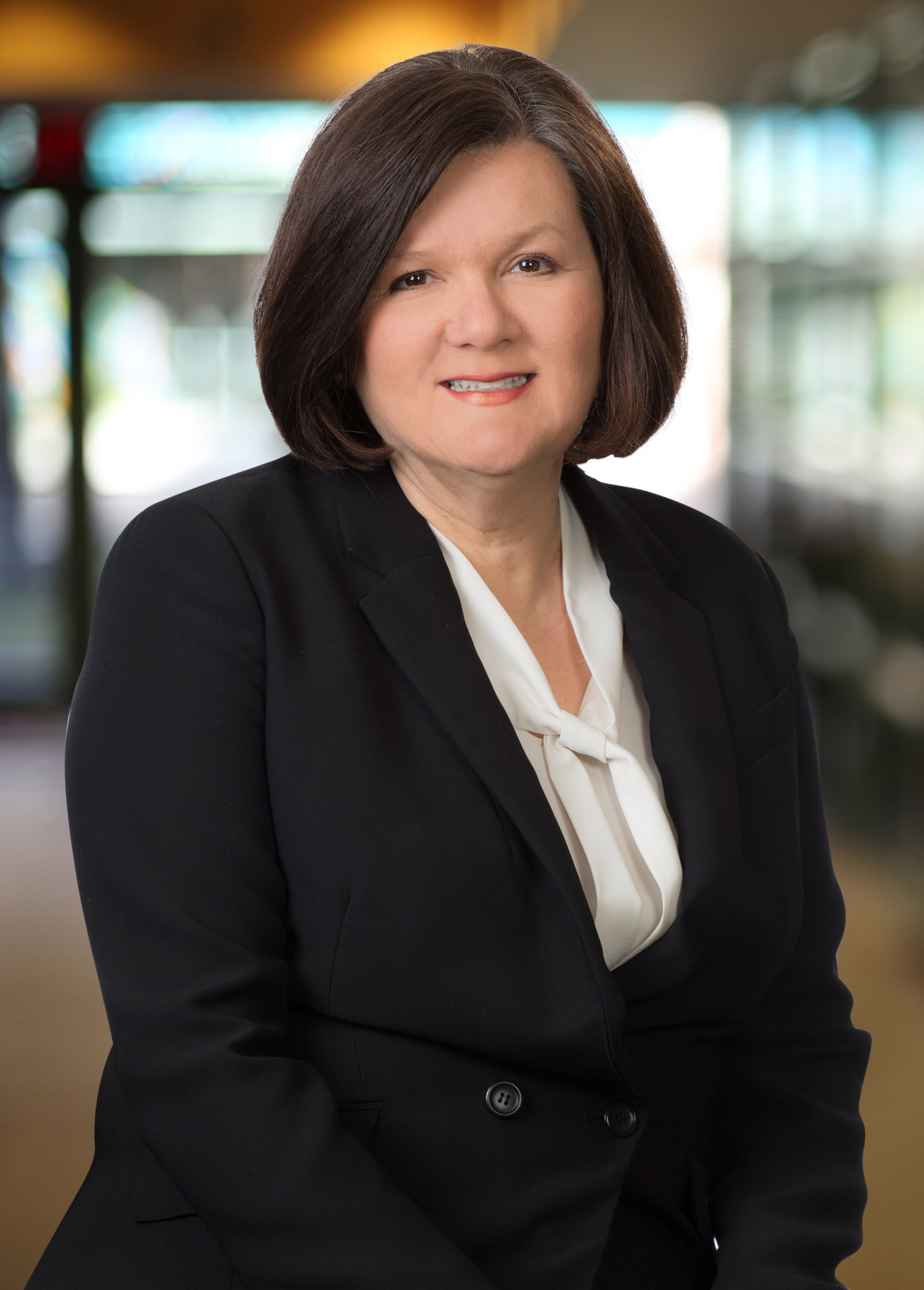 Dr. Pamela Fry, who brought transformational change to Oklahoma State University-Tulsa, was inducted into the Oklahoma Higher Education Hall of Fame on Nov. 6. Fry served as president of OSU-Tulsa from 2019-2022.
"We are immensely proud of Dr. Fry," said Dr. Johnny Stephens, OSU-Tulsa interim president. "Her visionary leadership and dedication have left an indelible mark on our institution and the Tulsa community. This well-deserved honor is not only a recognition of her exceptional accomplishments, but also her tremendous character."
As OSU-Tulsa's third president and first woman to do so, Fry created new academic programs and initiatives focused on serving the workforce needs of Tulsa, most notably the Tulsa-based OSU College of Professional Studies.
"I am forever grateful for the educational and professional opportunities that I have had as a student, faculty member and administrator at Oklahoma's two major public research universities, and especially as president of OSU-Tulsa," Fry said. "I remain steadfast in my belief that access to quality education at all levels and for all students is fundamental to our state and nation's success. My hope is that I have contributed to this goal, at least in some small part, during my career."
Fry also worked closely with Tulsa Community College to create College Park, a public four-year university experience that enabled students earn a TCC associate degree and OSU bachelor's degree while spending all four years on the OSU-Tulsa campus.
Service to the community was also a hallmark of Fry's presidency. She facilitated partnerships with Tulsa community representatives with a special focus on the Greenwood District, where OSU-Tulsa is located. She also led the 100 Points of Truth and Transformation initiative, which created new opportunities for people nationwide to learn more about Greenwood and the 1921 Tulsa Race Massacre.
"Throughout her career, Dr. Fry facilitated the development of programs and services to enhance the success of OSU's students. During her time at OSU, she proved to be a creative, strategic and highly ethical leader and a thoughtful advocate for those fortunate enough to work alongside her."
- Dr. Jeanette Mendez
OSU provost and senior vice president
Prior to her role as president, Fry served as OSU-Tulsa provost and vice president for academic affairs, splitting her time between Stillwater and Tulsa while also serving as vice provost for the Stillwater campus.
She held a series of leadership roles at OSU throughout her career, including interim provost, associate provost and associate vice president of undergraduate education, dean of the College of Education and head of the School of Teaching and Curriculum Leadership.
"I have known and worked with Dr. Fry for 23 years," said Dr. Jon E. Pedersen, dean of the OSU College of Education and Human Sciences. "From my very first interactions with Dr. Fry, it was obvious to me that her passion and purpose were the people and students she worked with. She has always been a phenomenal teacher and leader, giving so much to our profession."
During her tenure as dean of the College of Education, the college more than doubled its endowment, added 14 new endowed faculty lines, increased student scholarships by more than 30% and established the Watson Family Student Academic Success Center. She provided leadership to teacher education at local, state and national levels, including service as editor of one of the top national journals in teacher education and on the board of directors for the American Association of Colleges of Teacher Education.
"For me, Dr. Fry has been the ideal role model and mentor," Pedersen said. "Through her dedication, wisdom and unwavering support, she has enriched my professional journey and so many others."
Before joining OSU, Fry served 12 years as a faculty member and administrator at the University of Oklahoma.
Fry joins Jim Hess, vice provost of graduate programs at Oklahoma State University Center for Health Sciences, and 10 other inductees this year.
The full list of inductees includes:
Terry D. Britton, president of Rose State College, 2006-13

Cheryl Evans, president of Northern Oklahoma College, 2011-21

Pamela Martin Fry, president of Oklahoma State University-Tulsa, 2019-22

Loy "Jay" Helm, Oklahoma State Regents for Higher Education, 2013-22; Oklahoma A&M Board of Regents 2001-13

James Hess, vice provost for Graduate Programs at OSU Center for Health Sciences

Adolph Linscheid, president of East Central University, 1920-49

Joseph L. Parker Jr., Oklahoma State Regents for Higher Education since 2005

William Radke, provost and vice president of Academic Affairs at the University of Central Oklahoma, 2005-13

Liesa Richter, Floyd & Martha Norris Chair in Law and George Lynn Cross research professor at the University of Oklahoma College of Law

Jeanetta Davis Sims, professor and dean emeritus, Jackson College of Graduate Studies at UCO

John Cameron Muhlenberg Starkey, late professor at Wimberly School of Religion at Oklahoma City University

Steve Turner, president of Northeastern State University since 2012