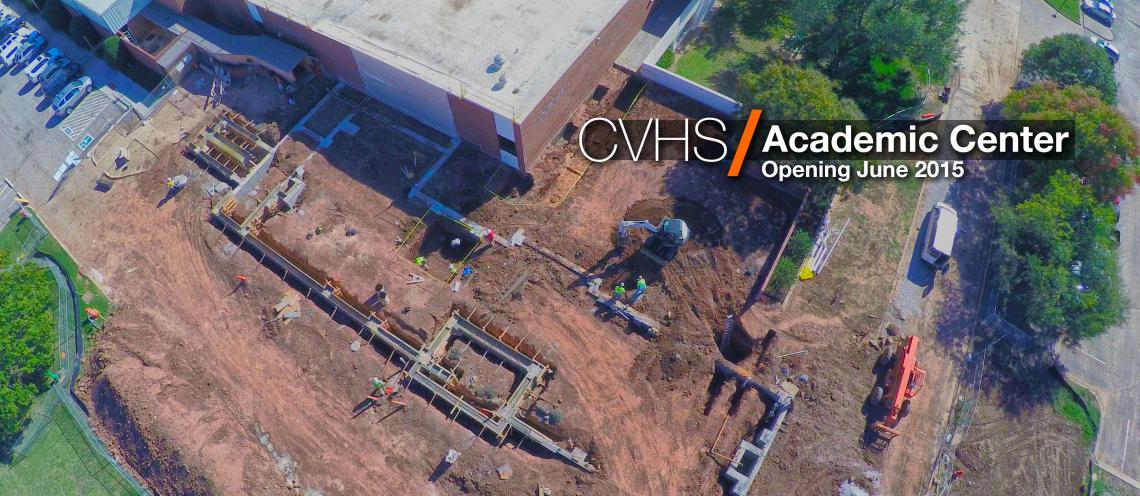 OSU's Veterinary Medical Hospital is Growing
Wednesday, November 19, 2014
Clients of the Oklahoma State University's Veterinary Medical Hospital and passersby may notice a change in the outside appearance of the building.
The hospital is currently under construction adding on our new Academic Center. During this building phase, OSU's Veterinary Medical Hospital remains open for wellness care, referral specialty care, and 24/7 emergency services for your pet or animal.
While the new office building is being erected, small animal clients are being directed through a construction door close to the old entrance on the hospital's north side. Signs will guide you to the small animal reception area. The large animal clients' reception area remains the same on the east side of the building.
Please pardon the dust and noise as OSU's Veterinary Medical Hospital builds a 13,800 square foot office building to house the faculty members who specialize in treating and caring for pets and livestock of all species.
For a specialty referral or routine wellness appointment, call (405) 744-7000 to schedule your next visit to OSU's Veterinary Medical Hospital.
Contact: Derinda Blakeney, APR | OSU Center for Veterinary Health Sciences | 405-744-6740 | derinda@okstate.edu
Oklahoma State University is a modern land-grant university that prepares students for success. OSU's Center for Veterinary Health Sciences is the only veterinary college in Oklahoma. One of 28 veterinary colleges in the United States, it is fully accredited by the Council on Education of the American Veterinary Medical Association. The center's Boren Veterinary Medical Hospital is open to the public and provides routine and specialized care for small and large animals. It also offers 24-hour emergency care and is certified by the American Animal Hospital Association. OSU is America's Brightest Orange. Through leadership and service, OSU is preparing students for a brighter future and building a brighter world for all. As Oklahoma's only university with a statewide presence, OSU improves the lives of people in Oklahoma, the nation, and the world through integrated, high quality teaching, research and outreach. As America's Healthiest Campus, OSU is committed to the health and well-being of its students, employees and the community. For more information, visit www.cvhs.okstate.edu or call (405) 744-7000.
###