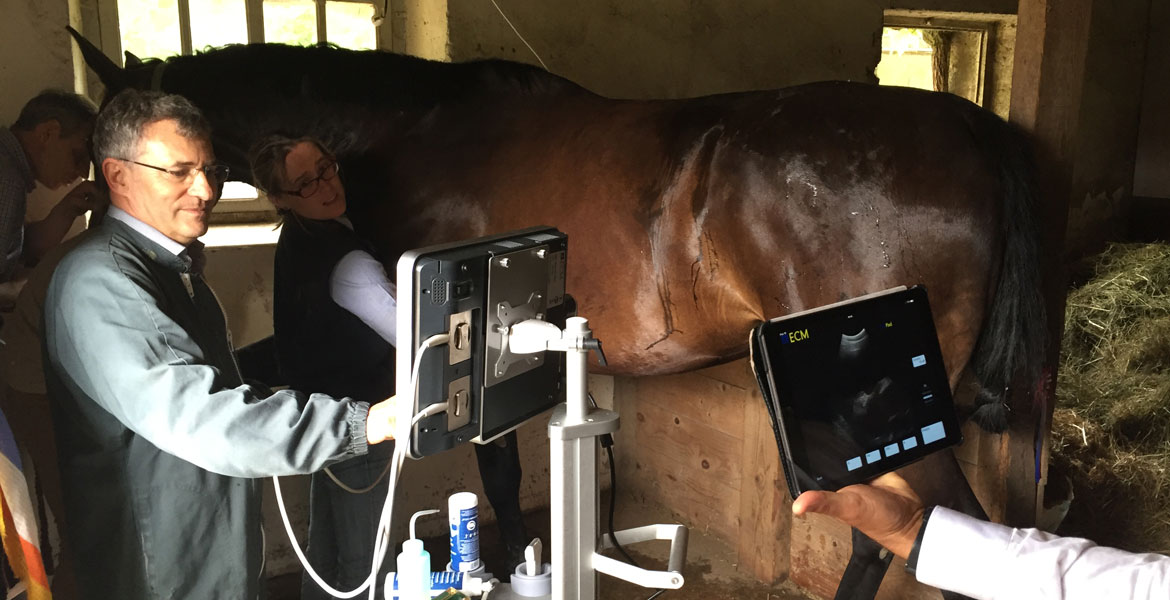 Donor Match Will Help Oklahoma State Help Horses
Thursday, December 13, 2018
The Center for Veterinary Health Sciences Ranch at Oklahoma State University wants to purchase a new ultrasound unit to enhance the learning experience of veterinary students in the area of breeding management and reproduction issues in horses. The unit will cost approximately $26,750. An anonymous donor has offered to match up to $10,000 toward the purchase of this new technology.
"The new Universal unit allows students real-time Wi-Fi and Bluetooth access to the high quality images being visualized by their veterinary instructors as they examine mares and stallions, as well as other domestic animal species," explained Dr. Reed Holyoak, professor and holder of the Bullock Equine Reproduction Endowed Professorship. "This new technology also allows real-time remote access by other veterinary specialists, which allows us to consult on difficult cases and collaborate in research."
Holyoak continued saying that this unprecedented technology enables the ultrasound image to be projected on a large screen for several students to see but it will also give students and clinical faculty the ability to utilize their cell phones or other hand held devices to view images and aid in diagnosis, often in emergency situations.
"This equipment will give us higher image quality and capabilities which will enhance our teaching and clinical offerings. It's very exciting that a donor is willing to match other donations up to $10,000 towards the cost of this equipment," added Holyoak.
If you are interested in furthering the education of tomorrow's veterinarians or in helping improve the health of horses, please contact Chris Sitz, senior director of development and team lead with the OSU Foundation at 405-385-5170 or csitz@osugiving.com.