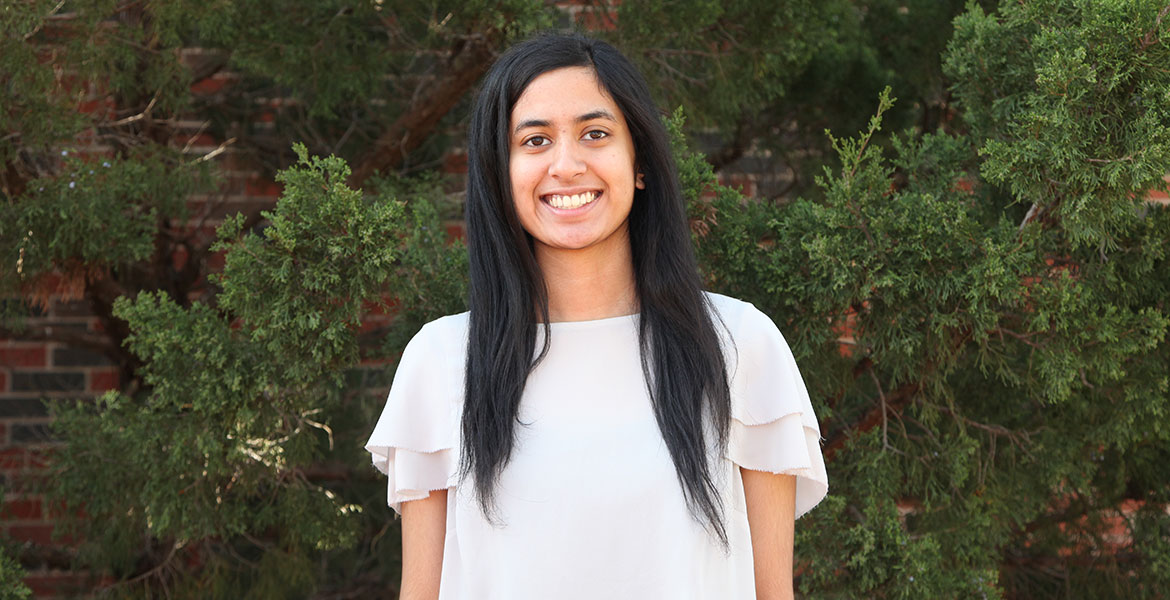 Abraham named Niblack Research Scholar
Monday, April 22, 2019
Rachel Abraham of Stillwater is one of 14 undergraduate students across the Oklahoma State University campus recently named a 2019-2020 Niblack Research Scholar. Selected annually by the Office of the Vice President for Research, the students each receive an $8,000 scholarship and the opportunity to conduct research guided by faculty sponsors and graduate student mentors.
"I am currently a sophomore majoring in Physiology," said Abraham. "Receiving the Niblack scholarship is a great honor. I am excited for the chance to pursue research and contribute to the field of science. Over the past year, I have been able to shadow and see the great work done in Dr. Lacombe's lab and I am excited to begin my own project and continue to develop as a researcher."
Last year, Abraham joined the Comparative Metabolism Laboratory under the direction of Dr. Veronique Lacombe at OSU's Center for Veterinary Health Sciences. The laboratory team investigates glucose metabolism during metabolic diseases (i.e., diabetes, insulin resistance and obesity) and novel metabolic therapeutic strategies that could be beneficial to both veterinary and human patients.
For more information on the research being conducted by Dr. Lacombe and her team, visit Comparative Metabolism Laboratory.
MEDIA CONTACT: Derinda Blakeney, APR | OSU Center for Veterinary Health Sciences | 405-744-6740 | derinda@okstate.edu