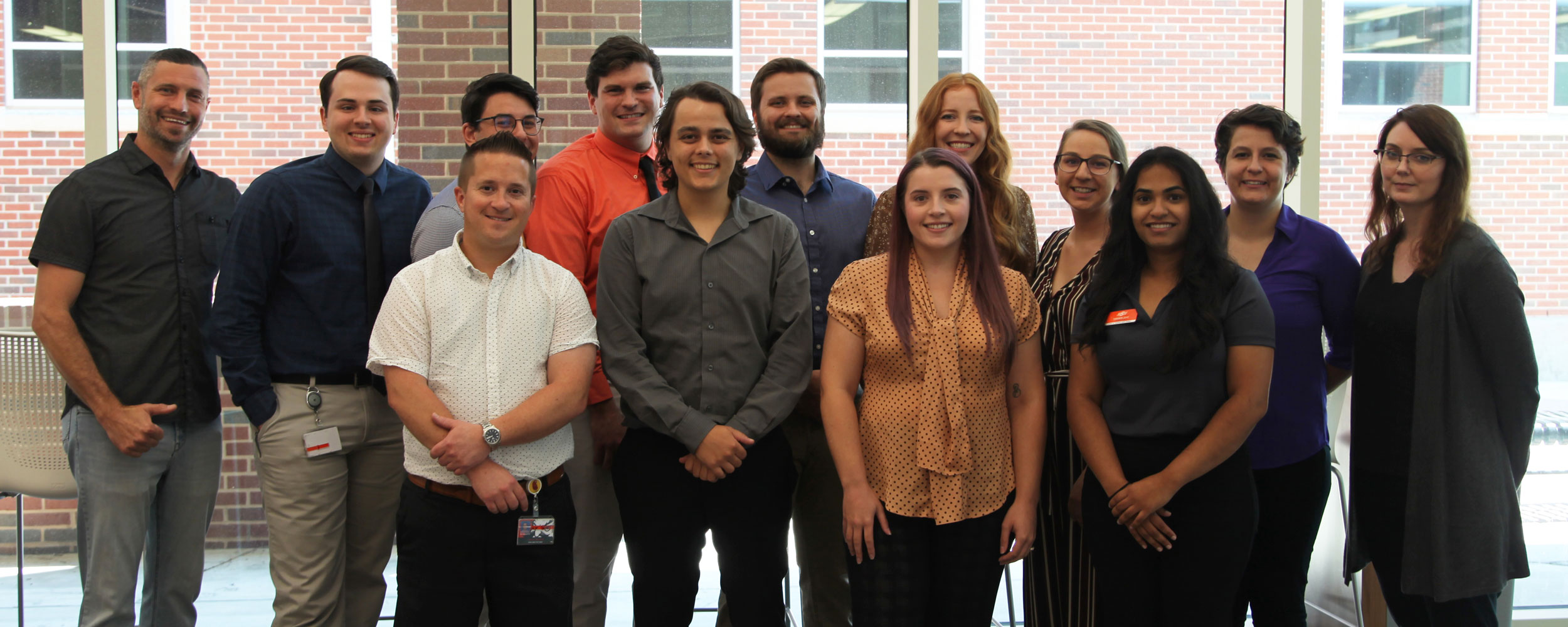 13 Veterinary Students Complete Summer Research Training Program
Tuesday, August 17, 2021
Media Contact: Derinda Blakeney | College of Veterinary Medicine | 405-744-6740 | derinda@okstate.edu
Twelve first- and second-year veterinary students and one international veterinary student completed a 12-week summer research training program earlier this year at Oklahoma State University's College of Veterinary Medicine.
Designed to foster the development of the next generation of veterinary research scientists, each student completes a research project under the direction of a faculty mentor.
Congratulations to the following participants and their mentors on each of their respective projects:
In place since 1995, the program includes a weekly seminar series exposing students to critically important research topics such as research ethics, experimental design, analysis and presentation of data.
"The student projects, all centered around the essential role of veterinary medical research, demonstrate the range and diverse abilities our students bring to the effort," said Dr. Jerry Malayer, senior associate dean for research and graduation education, professor and McCasland Chair. "Training is provided on career development such as how to prepare an effective curriculum vita to achieving a satisfying balance between professional work and personal life. At the National Veterinary Scholars Symposium students have the opportunity to present their work to a national audience from veterinary colleges around the country."
The 2021 Summer Research Training Program was sponsored by Boehringer Ingelheim and the OSU College of Veterinary Medicine.