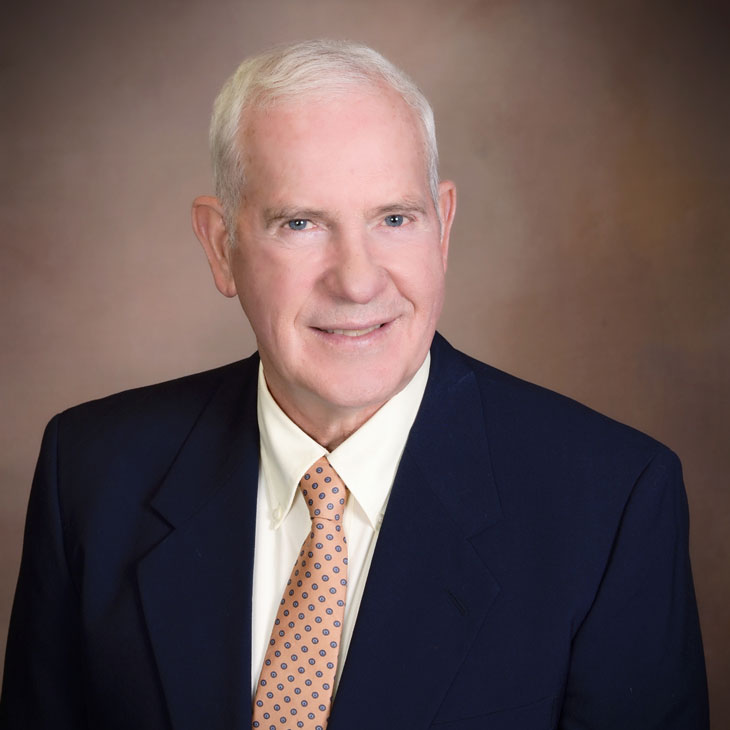 Baumwart Named OSU Vet Med Distinguished Alumnus
Thursday, August 5, 2021
Media Contact: Derinda Blakeney | College of Veterinary Medicine | 405-744-6740 | derinda@okstate.edu
Oklahoma State University's College of Veterinary Medicine recently named Dr. Alvin Baumwart of Arapaho, Oklahoma, a 2021 Distinguished Alumnus Award recipient.
A retired colonel with 37 years of service in the U.S. Army Veterinary Corps, Baumwart is known for his interpersonal and organizational skills as well as mentoring young soldiers. He received numerous medals for his extraordinary military service.
For the past 38 years, he has also mentored many pre-vet and veterinary students at Highland Veterinary Clinic, the mixed animal practice he established in Arapaho. Baumwart is committed to promoting the profession of veterinary medicine and has served in several veterinary organizations. He is also active in his church and community. Perhaps his greatest legacy is that all three of his children have followed in his footsteps becoming veterinarians, all graduating from OSU's CVM.
"I have personal experience in observing Alvin Baumwart's ability as a leader having served as a co-officer under his command in the U.S. Army Veterinary Reserve," said Dr. Gary White, who nominated Baumwart for this award. "He was admired by his fellow officers and highly respected by those under his command, both officers and enlisted. Dr. Baumwart has excelled in his profession as a practicing veterinarian, served his country with 37 years of outstanding U.S. Army service, supported his local church and community, served as a mentor to students interested in the veterinary profession at all levels and has been a strong supporter of the OSU College of Veterinary Medicine."
When asked to summarize his 40 years of being a veterinarian, Baumwart had this to say, in part: "The friendships and experiences spanning 37 years of military service are countless and priceless. Stock market crashes, oil boom/bust, drought, flood, terrorism, and more were only challenges that created opportunities. Through it all, my wife Donna and associate Dr. Jon Shepherd kept me on course. Our children Angie, Ryan and Chad all went on to not only become DVMs but specialize and become leaders in their own right. My goal in life was to try to be a positive influence on young people. God has blessed us beyond measure in our quest to fulfill that goal."
Baumwart earned both his master's in Animal Science and his doctorate degrees (1977) from OSU. Baumwart will be honored at the veterinary college's Distinguished Alumni Award Luncheon on Friday, Nov. 5, 2021.