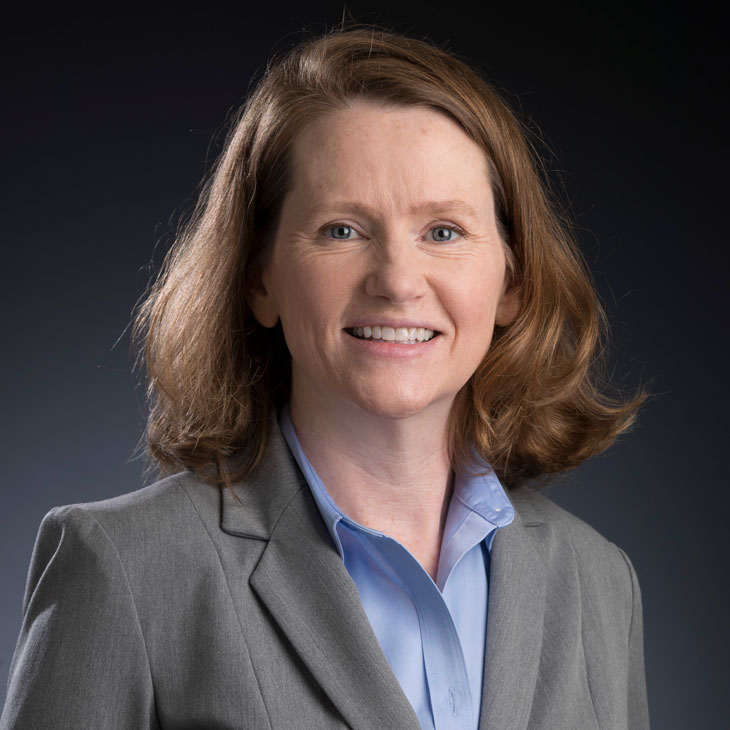 Dr. Little Receives 2020 Regents Distinguished Research Award
Wednesday, January 27, 2021
Susan Little, DVM, Ph.D., DACVM, Regents Professor and Krull-Ewing Professor in Veterinary Parasitology at Oklahoma State University's College of Veterinary Medicine, received a 2020 Regents Distinguished Research Award in recognition of her research excellence.
"It means so much to me. I was very honored to receive the 2020 Regents Distinguished Research Award," said Little. "You know researchers, we're passionate about what we do. We really enjoy answering the questions that we're most focused on, exploring the concepts in depth, sharing that passion and energy with our students and with others in the field who are interested in similar things and trying to move the field forward, which is what research is all about. Trying to find solutions to problems that society may not even know it has yet. So we're really proactive about it. To be recognized by my colleagues at Oklahoma State University for research excellence was really humbling and I'm very grateful for that honor."
Little knew from the time she was 5 years old that she wanted to become a veterinarian.
"I grew up in rural Kentucky and we had beef cattle and poultry," said Little. "I had all kinds of dogs and cats and it's just all I ever wanted to do. Growing up I worked through the 4-H veterinary medicine modules, which I highly recommend. I had a wonderful experience working with animals throughout my childhood."
When she started veterinary college at Virginia Tech, Little planned to go back to central Kentucky as a mixed animal practitioner focusing on ruminants and small animals. However, during the first semester of her second year of study, one class changed all that.
"When I took parasitology, I just fell in love with parasites. I loved the stories that they tell and the way they make their way in the world moving through animals and then, of course, you learn how important parasites are to the health of animals, to the health of people and so I was really hooked on parasitology."
While she was in vet school, Little got a job in the parasitology research lab and started doing diagnostic parasitology. From there, it was a natural transition to research. Today, Little's research focuses primarily on ticks and tick-borne diseases.
"Ticks are at that interface between wildlife and domestic animals and human health. They really are the true One Medicine vector in North America. By understanding ticks and tick biology, how they transmit infections and how they survive and thrive in the environment, we have the ability to influence health in a really positive way—the health of domestic animals and the health of people—and understand the changes happening in the environment."
Little leads the Krull-Ewing Laboratory where several simultaneous research projects are underway.
"We're working on a project funded by the National Science Foundation to understand tick-borne infections in the southern Great Plains and how those are evolving and changing as habitat change and climate change continue. We're also funded by the National Institutes of Health to understand infections in ticks that are removed from dogs and cats across the country. We use the ticks as a sentinel to try and better understand infection risk to people. And then we do national tick surveys. Veterinarians all over the U.S. mail us their ticks and we identify the ticks removed from pets. We give the veterinarians that information so they have that for their patients but it also helps us understand when and where the ticks are active and what risk they may be causing for veterinary health and human health.
"Finally we're working with heartworm diagnostics and have some really interesting projects going on trying to determine how to identify heartworm infection in dogs earlier so we can intervene with appropriate treatment and management to help the health of those dogs. And we want to better understand heartworm transmission dynamics so we can develop strategies to block transmission and prevent dogs from getting infected in the first place."
Little said that if there were one thing she could tell people about her research it would be that the concept of One Medicine is absolutely true, especially when it comes to vector-borne infections.
"The health of animals, of people and of the environment are all intricately tied together. We really have to study them as a unit, how they interact, the interplay between those systems, in order to understand what changes are coming. Parasites are dynamic and ever changing. That's why I find them fascinating. To understand the system as a whole, you really have to look at people, animals and the environment and how they all interconnect."
If you share Dr. Susan Little's passion for research, contact Ashley Hesser, assistant director of development with the OSU Foundation, at ahesser@osugiving.com or (405) 385-0715.
MEDIA CONTACT: Derinda Blakeney, APR | OSU College of Veterinary Medicine | 405-744-6740 | derinda@okstate.edu