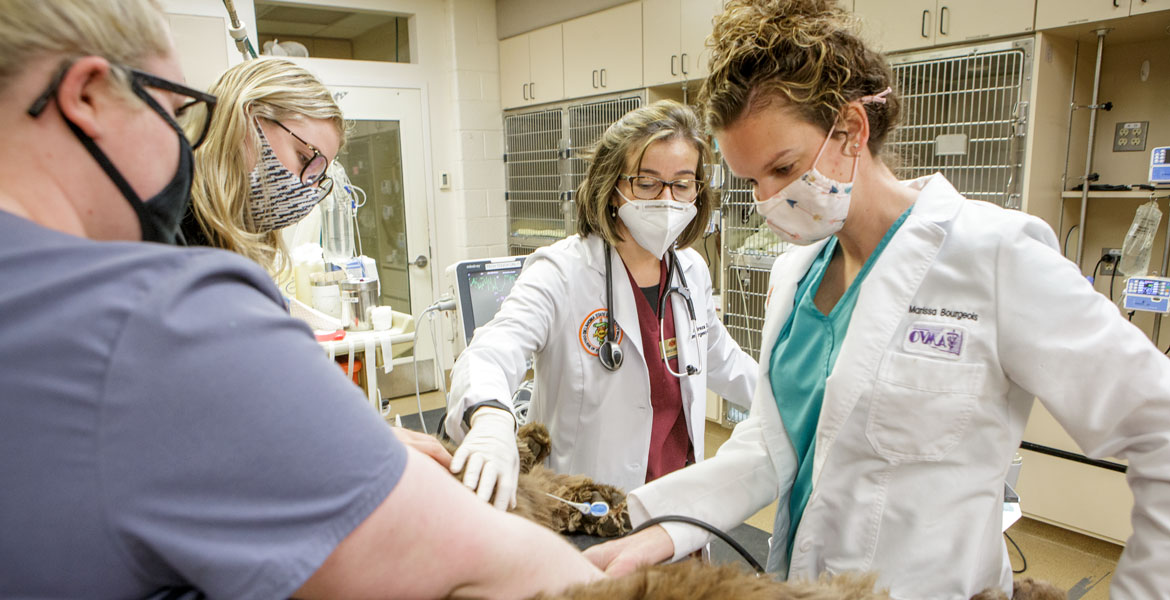 New Emergency and Critical Care Service opens at OSU Veterinary College
Friday, April 2, 2021
The veterinary hospital at Oklahoma State University's College of Veterinary Medicine is expanding. With the addition of several new team members, the hospital launched a new and improved Emergency and Critical Care Service for its patients.
Dr. Andreza Conti-Patara joined the hospital team in March. An associate professor of small animal emergency and critical care, Conti-Patara earned her DVM degree from São Paulo State University and a master's degree and Ph.D. from the University of São Paulo, both in Brazil.
Her research interests focus on sepsis, trauma, electrolytes disorders and analgesia in critically ill patients. In 2019, Conti-Patara completed a residency in Small Animal Emergency and Critical Care at Washington State University. She has worked with critically ill patients since 2006 when she founded Vet Support, an emergency and critical care clinic in Brazil. Before coming to OSU, Conti-Patara worked as a small animal emergency and critical care clinical instructor at North Carolina University.
Conti-Patara joins Dr. Asitha Pillai, a clinical assistant professor in emergency care and four small animal rotating interns. A growing group of technicians and assistants, including two veterinary technician specialists, complete the dynamic emergency and critical care team.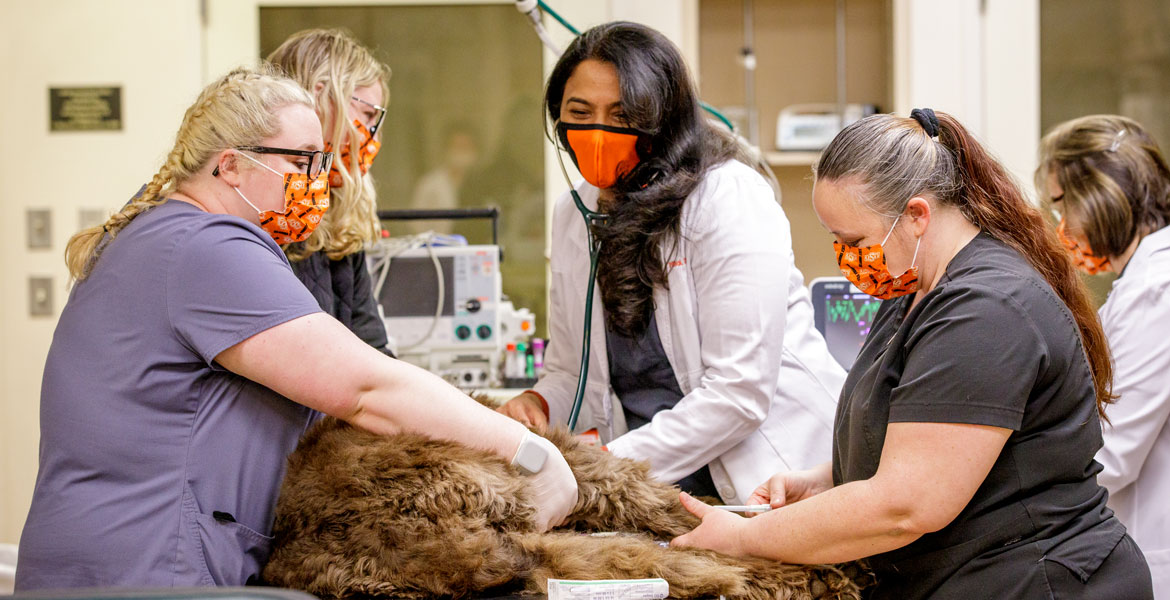 "We are extremely excited to offer this new service," Hospital Director Dr. Jeff Studer said. "We treat about 2,200 emergency cases a year. A quick response with specialized care can significantly improve the outcome for all. Our patients are no different. Providing quick and accurate diagnosis and treatment means more patients saved."
MEDIA CONTACT: Derinda Blakeney, APR | OSU College of Veterinary Medicine | 405-744-6740 | derinda@okstate.edu
---
OSU's Veterinary Medical Teaching Hospital offers emergency care 24/7, 365 days a year for all species. The hospital employs board certified veterinary specialists in small animal surgery, anesthesia, diagnostic imaging, food animal medicine and surgery, equine internal medicine, equine surgery, equine sports medicine and rehabilitation, ophthalmology, and zoological medicine. Access to all these specialists under one roof enables a team approach to patient treatment plans leaving no stone unturned when it comes to providing the best possible care for all patients.