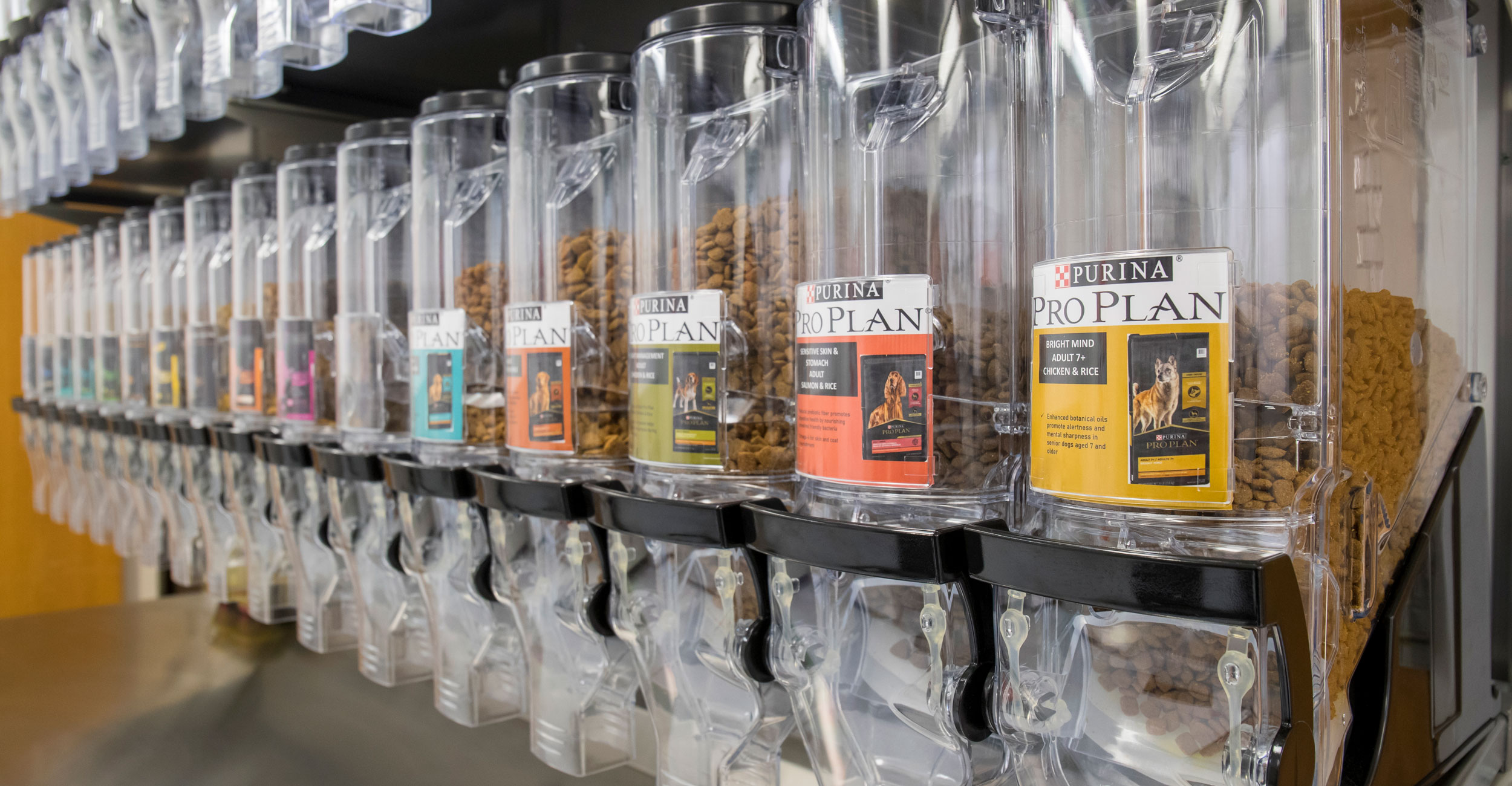 OSU Vet Med Opens Purina Nutrition Center
Wednesday, September 15, 2021
Media Contact: Derinda Blakeney | College of Veterinary Medicine | 405-744-6740 | derinda@okstate.edu
Oklahoma State University's College of Veterinary Medicine opened the Purina Nutrition Center on Tuesday at the college's Veterinary Medical Teaching Hospital.
Thanks to a generous donation by global pet care leader Purina, the renovated space provides better visualization of the different pet foods available today on the market.
"The pet food industry has changed a lot in the last decade or so," said Dr. Jeff Studer, hospital director. "Our pet food kitchen was not a place where students could learn about all the changes that have occurred. Purina approached us and asked if they could help us remedy that which resulted in this fantastic new space. The Purina Nutrition Center provides a great learning opportunity for our students and also a much cleaner space to prepare food for our patients."
The state-of-the-art Purina Nutrition Centers allow students, staff and faculty to have exposure to therapeutic and maintenance diets across a variety of brands, ensuring they are better prepared on the optimal nutrition choices for their patients upon graduation.
"This is another example of the partnership between industry and academia," Studer said. "It has provided us an opportunity to not only upgrade our facility, but also upgrade the learning experience for our students and we are extremely grateful to Purina."
Purina has invested in Nutrition Centers at more than half of the U.S. veterinary schools. Each nutrition center is custom designed to fit the space and needs of the university, and the committee at each school works directly with a Purina-hired architect.
"At Purina, we're committed to improving the lives of pets every day through best-in-class nutrition that is rooted in science and our deep understanding of pets," said Lauren Stump, DVM, veterinary communications manager for Purina. "As a veterinarian at Purina, I have the honor of helping improve the clinical nutrition education of veterinary students.
"We believe that nutrition education and expertise is critical for today's veterinarians to provide the highest quality of care to their patients."