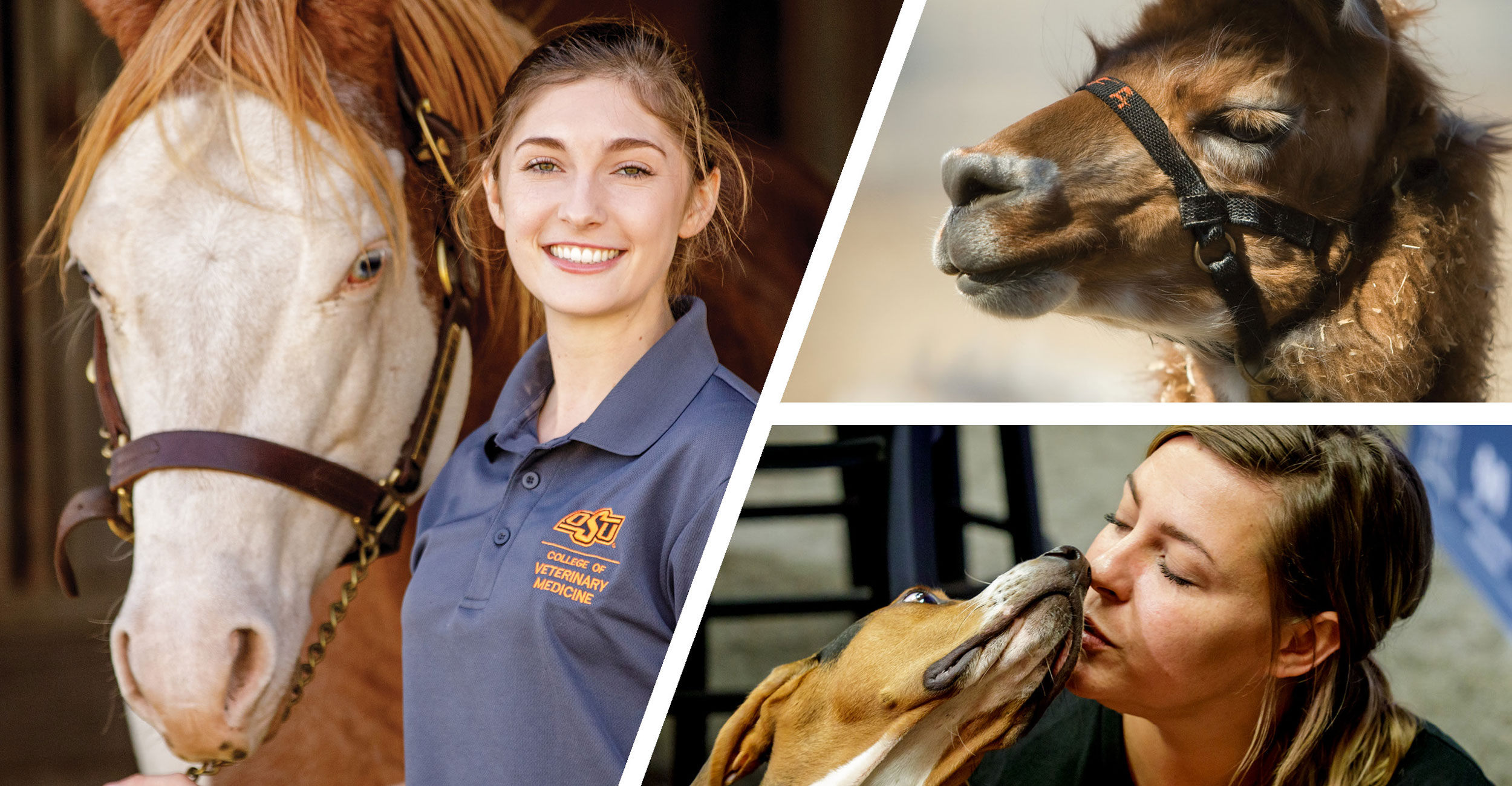 OSU College of Veterinary Medicine to Host Fall Conference In-Person & Virtual
Monday, September 27, 2021
Media Contact: Derinda Blakeney | College of Veterinary Medicine | 405-744-6740 | derinda@okstate.edu
Oklahoma State University's College of Veterinary Medicine's Annual Fall Veterinary Continuing Education Conference is set to take place Saturday, Nov. 6 and Sunday, Nov. 7.
Fall Conference offers two attendance options — a traditional in-person option and a new virtual option. Those attending virtually will attend via Zoom. Those attending in person will meet at the Wes Watkins Center on the OSU-Stillwater campus. Attendees select their mode of attendance at time of registration, which is now open.
"We are delighted to host the event in-person this fall," said Dr. Rosslyn Biggs, director of continuing education and beef cattle extension specialist at the veterinary college. "It will be a great opportunity for those involved to expand their veterinary skills and visit with fellow practitioners."
Attendees will be able to earn up to 14 hours of continuing education for the two-day conference. At 8 a.m. Nov. 6, the OSU CVM Class of 1963 Distinguished Lectureship will feature USDA One Health coordinator Dr. Joseph Annelli. Next, veterinary pathobiology assistant professor Dr. Jennifer Rudd, (OSU CVM 2011) will present "One Health: Reflections on an Epic Year — The Crucial Role of the Veterinarian During COVID-19," followed by a Veterinary COVID-19 Panel to round out the One Health focused sessions.
"The college was able to arrange a great group of speakers to ensure attendees make the most of their experience," Biggs said.
Each day, attendees will sit in on sessions from 8 a.m. to 5 p.m. covering a wide range of veterinary topics. The conference will include four tracks: companion animal, food animal, equine and general where participants can choose their preference. The exhibit hall will be open on Saturday allowing attendees a walk-thru experience and chance to meet with various veterinary industry related companies.
For more information and to register, visit the conference website or contact Christine Nichols, continuing education coordinator, at christine.nichols@okstate.edu or by calling 405-744-7672.