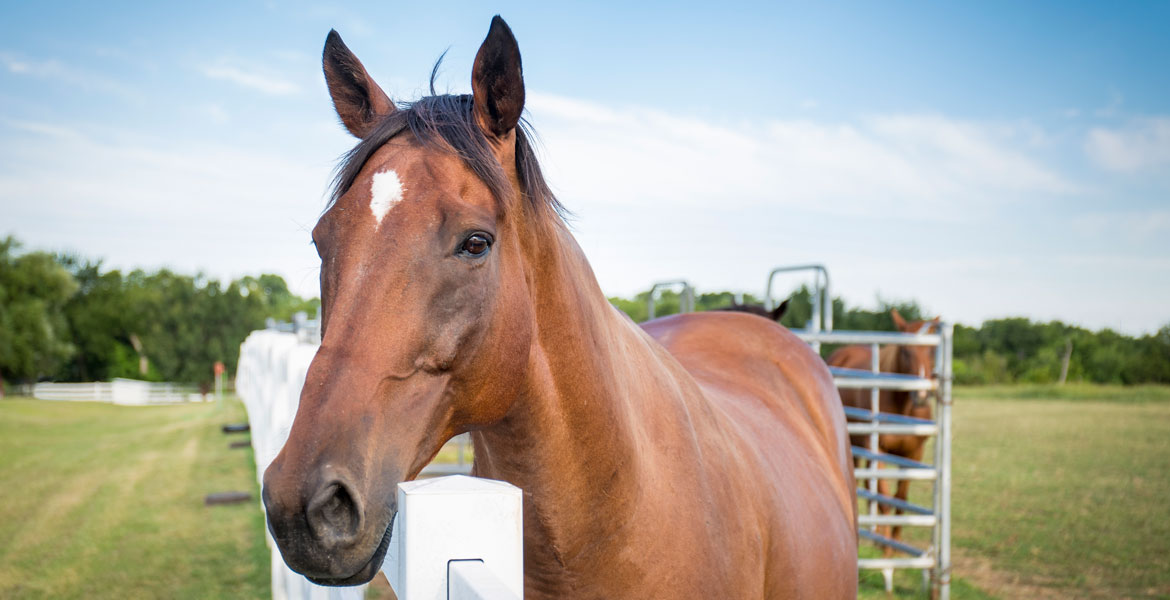 OSU Veterinary College Embarks on Landmark Study of Skeletal Muscle Function
Monday, March 8, 2021
Thanks to an award from the Grayson-Jockey Club Research Foundation, Dr. Michael Davis will lead a study of the most extensive examination of skeletal muscle mitochondrial function ever accomplished in any athletic species. Davis is a professor, the Oxley Chair in Equine Sports Medicine and the director of the Comparative Exercise Physiology Laboratory at Oklahoma State University's College of Veterinary Medicine. A veterinarian board certified in internal veterinary medicine and in sports medicine and rehabilitation, Davis is well known for his research on animal exercise physiology and performance.
"This research project will shed light into just what causes skeletal muscle fatigue in athletic horses and how increased fitness changes the basis for fatigue," Davis said. "More importantly, it will set the standard for doing similar studies in other athletes like humans."
Davis' project, "Hyperthermia and Acidosis in Exertional Muscle Damage," aims to identify an underlying cause of exercise-associated muscle fatigue and soreness. This will allow trainers to more precisely condition horses with fewer training days lost to muscle soreness.
According to the American Horse Council, a 2017 Economic Impact Study revealed that the horse industry contributes approximately $122 billion in economic impact to the U.S. economy.
MEDIA CONTACT: Derinda Blakeney, APR | OSU College of Veterinary Medicine | 405-744-6740 | derinda@okstate.edu