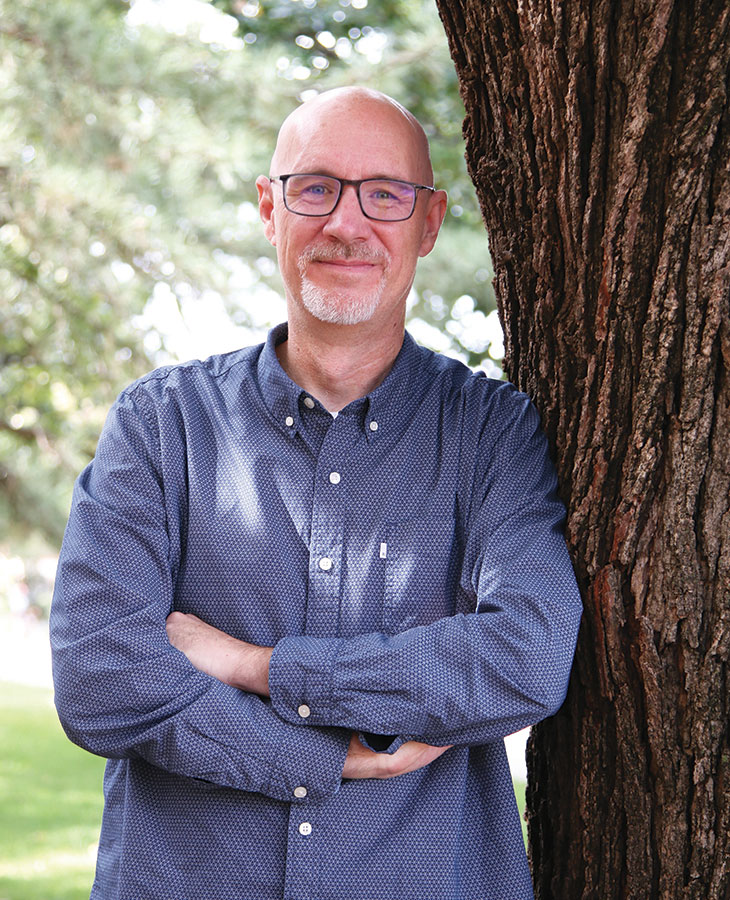 World Traveler Turned Cowboy
Friday, December 17, 2021
Media Contact: Samantha Siler | Communications and Marketing Manager | 405-744-2977 | samantha.siler@okstate.edu
After traveling to nearly 90 countries, teaching at numerous universities and research institutes, and conducting agricultural research across the globe, Karl Rich now finds himself as the director of the Master of International Agriculture Program at Oklahoma State University.
Rich's unique experiences in the field of international agriculture have prepared him for this position and to equip students to succeed, he said.
In 1993, Rich received a bachelor's degree in economics from the University of California, Berkeley. He then earned a master's in 1996 and doctorate in 2005 in agricultural economics from the University of Illinois.
Rich said he has a passion for international work and developing countries, so the field of international agriculture seemed like the perfect fit for this husband and father of two. His wife, Magda, and children, 5-year-old Zora and 2-year-old Matilda, support him in his work, he added.
"After completing my education, I saw the academic and political sides of agriculture when I began to work and do research in Vietnam," Rich said. "Interacting with decision makers, collecting data in the field, and visiting farmers were part of my initial experience with international agriculture."
Rich's research in Vietnam served as a catalyst for his time working with numerous universities and institutions, including Lincoln University in New Zealand as an associate professor of international rural development and agribusiness; the Norwegian Institute of International Affairs as a research professor; the International Livestock
Research Institute based in Nairobi, Kenya, and Hanoi, Vietnam; and the International Food Policy Research Institute in India.
"My work in all of these places has developed a range of decision-support tools to influence public policy with an emphasis in the developing world and focused on small-scale agricultural livestock development and animal health," Rich said.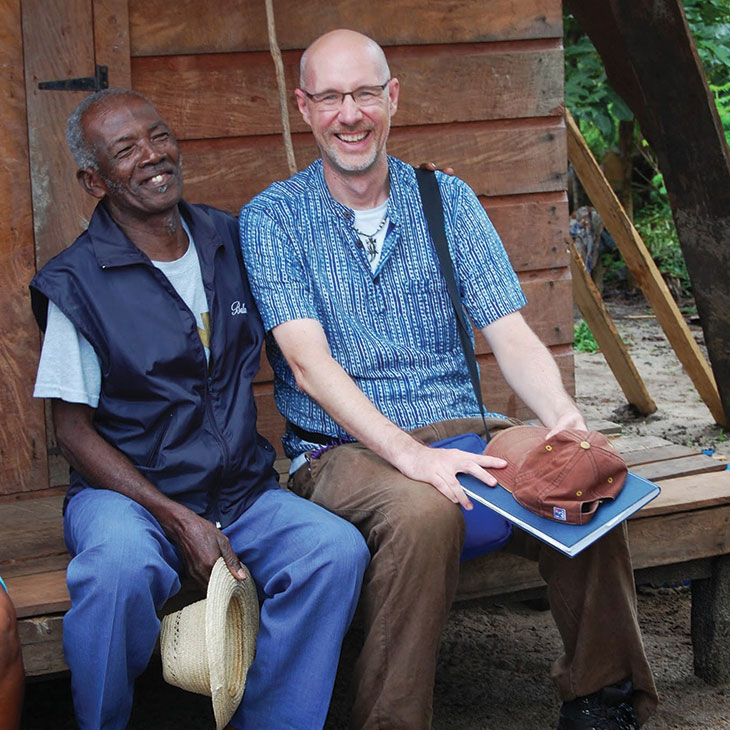 Rich values and understands the power of influential teachers can have on their students, he said. His desire to nurture and foster relationships with students has prepared him to serve as MIAP director, Rich said.
"The most impact I had as a researcher was when I was teaching," Rich said. "I enjoy working with students who want to open their minds to new pathways and experiences."
Rich has mentored and supervised dozens of students throughout the years, including Jared Berends, who was one of his doctoral students at Lincoln University.
"Karl and I have traveled to different parts of the world to conduct research, and the guy just makes research cool," Berends said. "He doesn't just look to one solution for agricultural issues but delves into dozens of potential solutions."
Described as passionate and always leading in humility, Rich brings a bright and positive outlook to the table, Berends said.
"Karl is a brilliant academic and explains concepts in ways people can understand," said Simeon Kaitibie, Rich's former Lincoln University colleague and 2002 OSU agricultural economics alumnus. "He is the ultimate person to step into the director of MIAP role and put OSU on the map when it comes to international development in agriculture."
MIAP prepares and exposes students to working overseas and allows them to explore as agriculturists, Rich said. Students are offered a lot of flexibility because they can create their own plans of study, he added.
"I would love to see MIAP students come out of this program to be solid communicators, facilitate work with people, and know how to manage in life," Rich said. "My hope is to use my experiences and connections to help our OSU students find their perfect fit in future careers."
---
Story By: Allison Lollis | Cowboy Journal