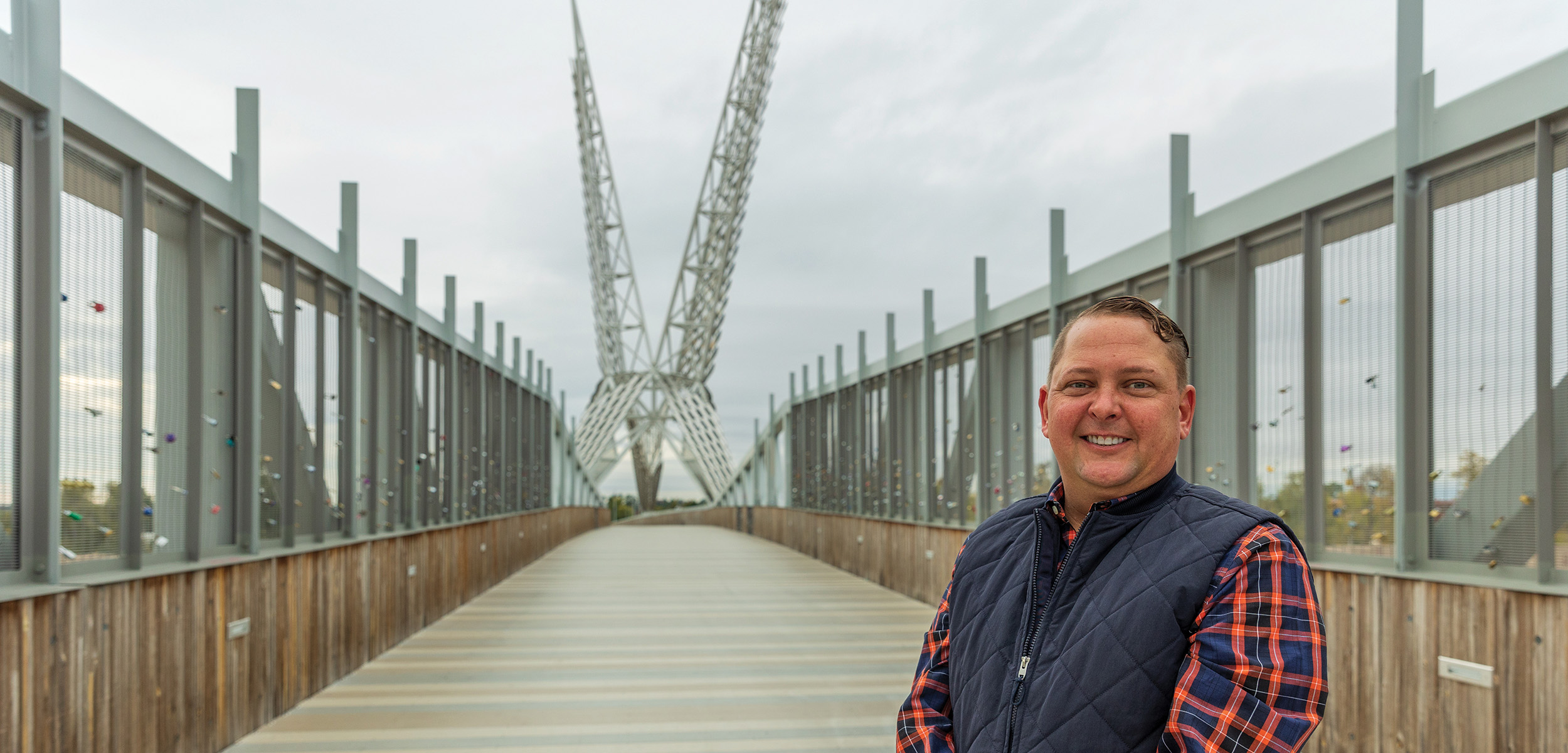 Wings of Change
Strolling through the overturned earth in what soon would be Scissortail Park, Lance Swearengin attempted to decompress following his interview. As he surveyed what he hoped would be his new office, he glanced up and spotted a scissortail flycatcher perched on a light post — a premonition of his adventure to come.
About Cowboy Journal
The Cowboy Journal is a magazine produced during a capstone class taken by agricultural communications seniors in their final semester. The Cowboy Journal staff members use the skills they have developed through courses such as layout and design, photography and feature writing to produce a magazine for the Oklahoma State University Ferguson College of Agriculture.
---
The OSU agricultural communications program is among the most respected and largest in the nation. Our roots are deep — reaching back to OSU's first offering of agricultural journalism in 1927. Today, we are on the leading edge of technology. Our faculty combine hands-on instruction with real-world experience, and our graduates are prominent leaders in the agricultural communications field.
Agricultural Education, Communications and Leadership Department
Cowboy Journal Volume 25 No. 1
Thank You to Our Sponsors
AFR Cooperative
Alpha Gamma Rho Fraternity
American Ag Credit
American Farmers and Ranchers
Beefmasters Breeders United
Blue & Gold Sausage
Farm Credit of Western Oklahoma
Farm House Fraternity
Ferguson College of Agriculture
Ferguson College of Agriculture Alumni Society
Hideaway Pizza
John Deere
Lacey Livestock
National Livestock Credit Corporation
Null Seed
Oklahoma AgCredit
Oklahoma Beef Council
Oklahoma Cattleman's Association
Oklahoma Farm Bureau
Oklahoma FFA Association
Oklahoma Pork Council
OSU Agriculture
OSU Alumni Association
OSU Foundation
P&K Equipment
Robert M. Kerr Food and Agricultural Products Center
Seabord Foods
Sigma Alpha
Stillwater Milling Co.
Visit Stillwater
Wood Feed & Supply