CAS hires six with diverse expertise in pandemic research
Thursday, September 30, 2021
Media Contact: Jacob Longan | Coordinator of Communications and Marketing | 405-744-7497 | jacob.longan@okstate.edu
One of the most important functions of a land-grant institution such as Oklahoma State University is to conduct research that benefits everyone.
For example, our faculty are studying the COVID-19 pandemic with two main goals. First, they are looking for ways to accelerate the end of this pandemic. And second, their work can help to mitigate the effects of the next pandemic — whatever it is and whenever it happens.
This work is boosted by the new Stillwater-based Oklahoma Pandemic Center for Innovation and Excellence.
According to its website, the OPCIE "was established in October 2020 by Gov. Kevin Stitt to better protect Oklahomans from future pandemics. The loss of Oklahoma lives and economic devastation caused by COVID-19 brought to the forefront the importance of investing in our state's public health infrastructure, testing capability, research endeavors and commercial partnerships. The OPCIE builds partnerships between public and private entities to bridge the gap between laboratory and clinical practices and creates improved public health responses, incorporating the unique needs of Oklahoma's rural, urban and tribal communities."
This effort is further enhanced by the addition of six CAS faculty hires over the next year, each with a relevant area of research expertise.
"I am very pleased with the outstanding scholars we are adding to the CAS faculty for this effort," said Dean Glen Krutz. "Our goal is to cultivate an interdisciplinary research community dedicated to critical questions related to infectious disease and endemic/pandemic studies. I'm confident we have found a great group to boost that, and they will collaborate well with the faculty we already have doing great work in such an important area."
The first three hires began this fall. They are Tao Hu, Juwon Hwang and Rebecca Kaplan.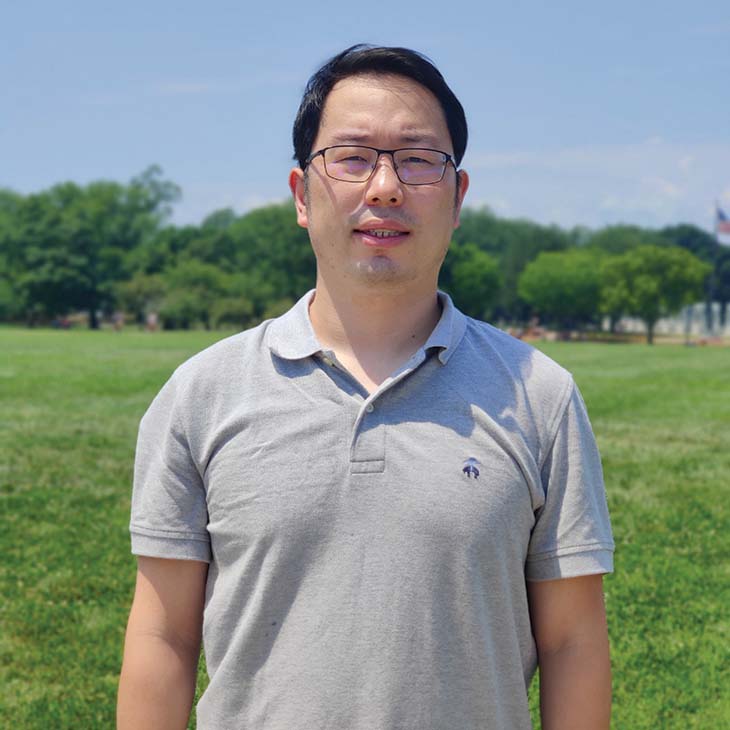 Tao Hu joined the Center for Geographic Analysis at Harvard, where he was a post-doctoral fellow. He utilizes geospatial big data and spatial statistical models to study public health, social inequality, and human activities, including estimating racial segregation of minority groups and disparities in testing site access, exploring human mobility trends across different land uses during the pandemic, and revealing national public opinions via big social media data.
He conducted research on public health before COVID-19 was first discovered in his hometown of Wuhan, China. He was already working at Harvard at that time. But the interest in his work has certainly increased during the pandemic.
"The past two years, I have been working on a spatial-temporal data-sharing and management platform that helps researchers to access open data, facilitate collaborative reproducible, replicable, and generalizable research," Tao said. "It is very helpful for researchers across the globe to have free access to pandemic- and health-related data.
"That's why our shared COVID-19 datasets on Harvard Dataverse have been accessed and downloaded over 500,000 times from more than 150 countries since February 2020."
Juwon Hwang joins the School of Media and Strategic Communications after her Ph.D. work at the University of Wisconsin. Her focus is investigating health behaviors related to infectious diseases, especially vaccinations for COVID-19, seasonal influenza, swine flu/H1N1 and children. She is particularly interested in public perception of the COVID-19 vaccine and how messaging influences attitudes about it.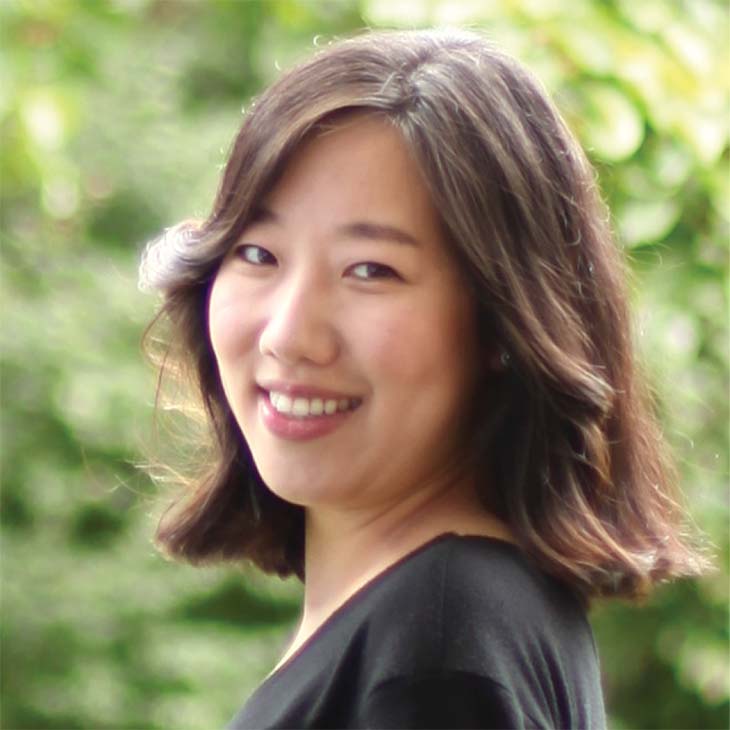 "What CAS has done by making these hires is to put people together in one place to work together to contribute to society," Juwon said. "That is unique, ambitious and compelling. It is an honor to be part of this."
She has previously studied the swine flu pandemic, which ran from June 2009 to August 2010, with the purpose of understanding what inspired people to get vaccinated and why some people were hesitant.
"I look at the psychological perceptions of people and whether they focus on side effects or efficacy of the vaccine," Juwon said. "After COVID-19 hit, of course that drew my attention. I wanted to know why people were so horrified and scared of the COVID vaccine. Everything was changing so quickly on social media. I found that a lot of people were so swayed by conspiracy theories and unverified information, or misinformation. I'm also looking at why some people change their minds and get the shot after previously being hesitant."
Rebecca Kaplan has moved to OSU's Department of History from the Science History Institute in Philadelphia. She specializes in the history of animal health, public health and One Health. Her ongoing project on brucellosis in the U.S. extends beyond the history of medicine, drawing together concepts from environmental history, history of science and technology, social movements, agriculture, American politics and public policy, and the fields of animal studies, bacteriology and epidemiology.
She is passionate about producing work that serves the general public, and the COVID-19 pandemic provides a perfect opportunity to do that.
"Nobody wants their work to be important because something horrible happened," Kaplan said. "It would have been great to go my entire life without a global pandemic. But since it did happen, let's take advantage of the moment and do the most good we can with our work right now. For example, we know that people aren't good at understanding risk. This is our moment to educate and use research to work on that. We need to strike while the iron is hot and make sure that we don't just keep our discoveries locked up in academic spheres."
She calls her new position at OSU "a dream job" because of the effort to put together collaborators at a university that has history as well as comprehensive science fields — including both a veterinary school and a medical school.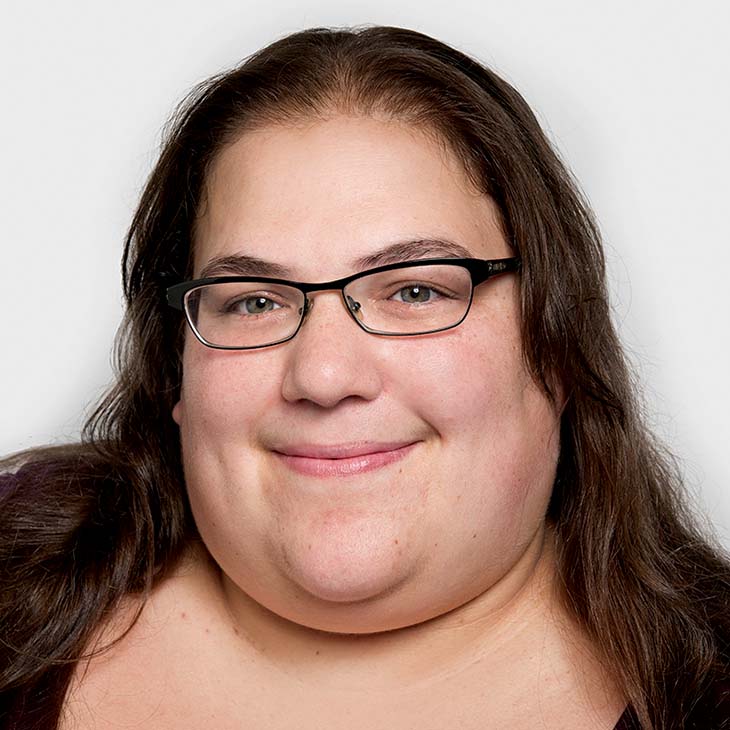 "At a lot of schools, I'd be slotted in the history department, and they wouldn't even want me to talk to the sciences," Kaplan said. "People tend to get siloed at universities. But when you work in something like the history of medicine, you can't be siloed. Your work will suffer. You have to talk to people on all sides. That's really important, because it makes the work better."
In January, CAS will bring in two more new hires.
Patrick Stephens is coming to the Department of Integrative Biology from the University of Georgia. He focuses on the application of statistical modeling and machine learning to ecological and evolutionary questions that are generally macroecological in their scope. His current research focuses on zoonotic diseases, host-parasite interactions and the biodiversity of free-living organisms.
Also, Lucas Martins Stolerman will come to the Department of Mathematics after a research fellowship at Harvard Medical School/Boston Children's Hospital. He studies infectious disease dynamics using mathematical modeling and data analysis to understand and predict epidemic outbreaks. His recent research has included developing automated data-driven methods for COVID-19 and dengue forecasting.
And the last piece of this faculty puzzle will arrive at OSU in August 2022.
Merle Eisenberg will join the Department of History after completing a postdoctoral fellowship at the National Socio-Environmental Synthesis Center. He studies pandemics in the context of historical transformations through the dynamic interaction between human societies and the environments they occupy. His current research tracks the development of the Justinianic Plague as a pandemic based on how it was framed by doctors, scientists and colonial administrators at the turn of the 20th century.
"These six researchers are each going to do great work," Krutz said. "Through collaboration with other incredible researchers across CAS and all of OSU, they will truly make a difference by helping society prepare for the next pandemic. I can't think of a better way to fulfill the land-grant mission."
---
Photos By: College of Arts and Sciences
Story By: Jacob Longan | CONNECT Magazine