Cowboy Comedian: Viral internet star Trey Kennedy discusses career
Tuesday, June 28, 2022
Media Contact: Terry Tush | Director, Marketing and Communications | 405-744-2703 | terry.tush@okstate.edu
You could hear the laughter in Trey Kennedy's voice as he recalled the first time he was recognized in public.
He was a rising star on the video-sharing app, Vine. He had gained a mere 20,000 followers because of a few seven-second videos that caught the internet's attention. Kennedy was hanging out in the food court of Quail Springs Mall in Oklahoma City with some friends when two young girls with braces shyly approached Kennedy and his friends to compliment him on his Vines.
Kennedy's face turned bright red as the girls asked for a photo while his friends died of laughter. This was the moment it hit him: his videos were being watched by people he had never met before.
For a kid from Edmond, Oklahoma, fame was something he had to get used to.
Kennedy is a born and raised Cowboy, who comes from a long line of Oklahoma State University alumni. OSU was the only university he applied to. He enrolled as an undeclared business student until he decided finance would be a good fit because of the flexibility in industries and the enticing pay.
He joined Beta Theta Pi Fraternity and thought he would be the "sports guy." After some encouragement from his new brothers, he found himself in Freshman Follies, an OSU tradition of the Greek community where sorority and fraternity pairings perform popular songs and dances. Here Kennedy got his first taste of the spotlight and discovered a talent for singing and performing.
Kennedy got his start on Vine during his sophomore year in 2013. He and his friends spent the summer making videos and slowly climbing up in popularity on the app. By the time he was a junior, he had a million followers on Vine.
Since that day in Quail Springs Mall, his videos have garnered him 200 million views on YouTube, 2.6 million Instagram followers, 4.7 million Facebook followers and 60 million likes on TikTok. It's safe to say Kennedy now enjoys performing and making people laugh.
He would later perform benefit concerts around Stillwater and was the master of ceremonies for shows perfecting his newfound talent for singing and entertaining. He initially was pushing for a music career more than a comedy career because he had been creating a mix of funny and singing videos. At the time, a singing career seemed more viable than a comedy video career.
In his senior year, he had come to terms with not going into finance after college because comedy had become more of a passion.
"I was sitting around thinking of ideas for Vine, which is very opposite of the rigid mathematical numbers thing I was doing in school," Kennedy said. "It was realizing I belong in a much more free-flowing, creative area than some kind of by the numbers thing."
Having no idea about what to do after graduating, Kennedy began his MBA program during his senior year, taking advantage of the 4+1 program the Spears School of Business offers to jumpstart graduate programs.
"When I graduated, I didn't have a clue," Kennedy said.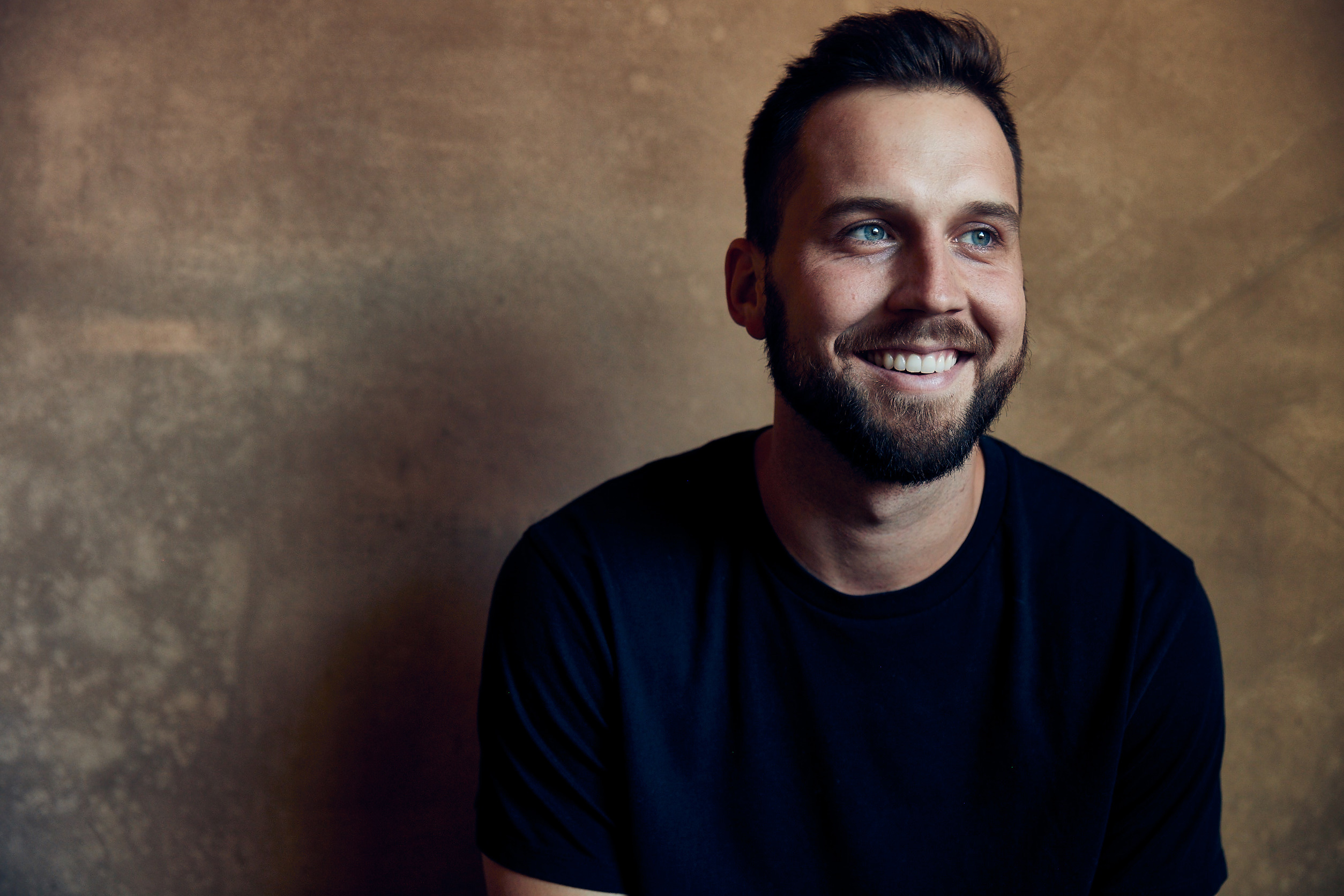 Kennedy worked at the Riata Center for Entrepreneurship as a graduate assistant. He was able to meet other students who had big ideas and gave an insightful entrepreneurial perspective. He is still in touch with many of the people he met and they encouraged him to pursue comedy and make videos. Kennedy felt inspired by what everyone was working on at Riata
"In grad school, I took school more seriously and found my strengths. I needed that experience to grow up a little bit and it was really good," Kennedy said. "I flipped a switch and treated the MBA like a job and I got up and worked hard, never missed a class, and made straight A's."
Big companies were in the beginning stages of using influencers to post about their brands. Kennedy had quietly been making money off of his Vines, by working with companies like Pepsi and Bud Light. Toward the end of his MBA program, making videos, monetizing them, and working with brands became more interesting than working in finance.
His Vine career unfortunately never made it to graduation as the app shut down during his time in the MBA program. Kennedy initially thought his experience would just be a cool story to share with friends, family and potential employers. He continued working toward finishing his degree and hoped he would soon figure out his plans after graduation. He eventually decided to move to Kansas City, Missouri, to seek employment after earning his MBA in 2016.
At the time, it was common for Vine stars to move to Los Angeles to elevate their career opportunities. These stars included David Dobrik, Logan and Jake Paul, Shawn Mendes, Liza Koshy and Lele Pons. Kennedy, however, felt the complete opposite about moving to L.A. He couldn't believe it was possible to turn videos into a career.
He thought something in marketing would be more interesting and in line with his interests. To him, it seemed his online presence was not a benefit for the job search. Social media in 2016 were more for personal use and companies had not embraced it yet. Many job interviews later and with no offers, he decided to stop looking for employment and instead spent six months filming and producing videos in hopes of making it as a content creator. Luckily, Kennedy's videos grew in popularity as he has continued his career and expanded to other ventures
"I was at the right place at the right time on a lot of occasions," Kennedy said.
"I've learned there is a balance of chasing viral videos and chasing what inspires you and you're proud of."
- Trey Kennedy
He spent time making videos by himself but eventually, he would need a team for support and to grow this opportunity. Once he was confident his talents and skills in video creation were a viable career option, he began working with and building a production team. He looked for team members as immersed in social media and pop culture as he was and who understood Kennedy's niche of clean-cut relatable humor. The technical skills needed to film short-form videos are very different from those needed for traditional film. Short-form videos require someone who's aware of the difference and can adapt to quick turnarounds and keep up with trends.
Kennedy finds inspiration everywhere and takes notes on what he experiences. He relies on his team to find things that would make videos better.
"You got to try, and everything won't work," Kennedy said. "We post a lot of videos that don't go viral, I try jokes on stage that people don't laugh at, but fortunately you keep trying new stuff and you'll find those laughs and you'll find those viral videos. It's a big trial and error thing."
When you get to be at the level Kennedy is, the success of a video can be predictable. However, there are always exceptions. A middle school character he created on a day he felt uninspired became one of his most successful videos. That character led to a 2020 YouTube series, Middle School Maddox, which starred Kennedy as an 11-year-old based on himself and has become one of the projects that he is most proud of.
"I've learned there is a balance of chasing viral videos and chasing what inspires you and you're proud of," Kennedy said.
In terms of what's next, Kennedy and his team have been creating YouTube channels and content that does not star Kennedy himself. They are finding talented people and using Kennedy's expertise to build platforms for other creators. His team is still in the early days of deciding what these channels may turn into, but if they continue to be successful, a production company may be added to his long list of ventures. Kennedy envisions multiple channels and a network that he can continue to build and provide resources to talent. The next step is finding office space outside of Kennedy's home.
Kennedy's Are You For Real? comedy tour had its finale in Chicago in May where he filmed his stand-up for a special, which will be available on his YouTube Channel.
"I fully believe in social media," Kennedy said. "Social media, to me, is a no-brainer. There is not a better way for a lot of people to see the special. So, I'm really excited to have the social media channel where I have built all of this also be where we are going to put (the special) out there."
Soon, he will be working on new material for a 2023 stand-up tour.
---
Story By: Grace Hentges | Engage@Spears Magazine