OSU hosts several foreign dignitaries
Thursday, May 4, 2023
Media Contact: Kelli Norton | Communication Specialist | 405-744-5496 | kelli.norton@okstate.edu
In 2022, OSU Global was visited by a multitude of foreign delegations, including several ambassadors. On the next few pages is a collection of some of the visitors who came to Stillwater last year.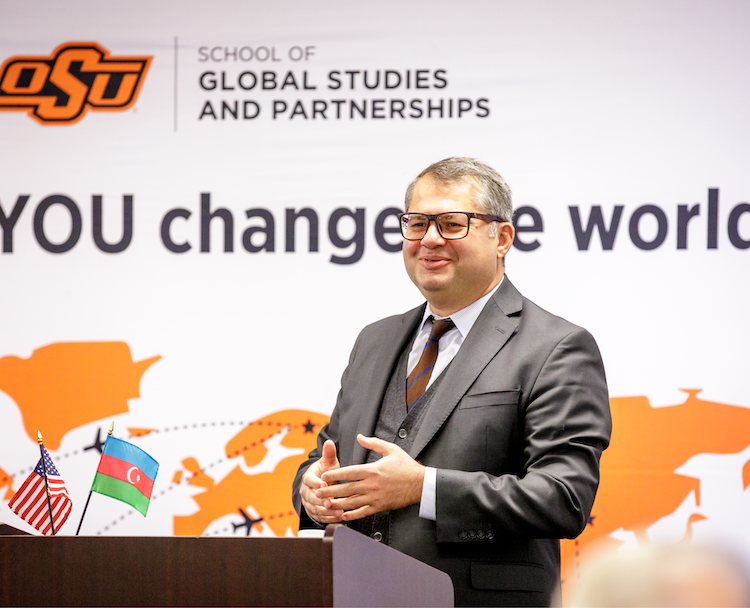 Ambassador Khazar Ibrahim — March 31, 2022
Ambassador Khazar Ibrahim of the Republic of Azerbaijan led a delegation to the university in recognition of the rec dual degree program between OSU and Azerbaijan State Agricultural University (ASAU). During his visit, Ibrahim spoke to OSU Global graduate students about his diplomatic experience prior to being named ambassador to the U.S. and the partnerships between the State of Oklahoma and the Republic of Azerbaijan.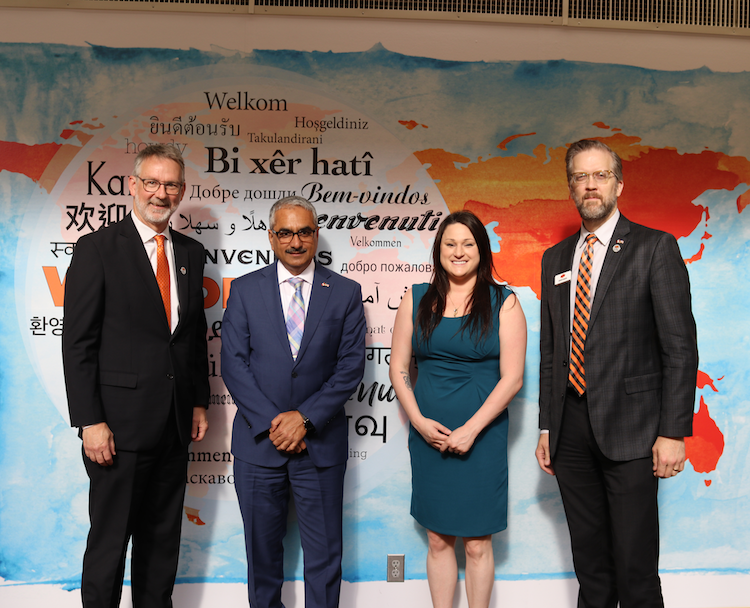 Agent General Jag Badwal — April 12, 2022
Ontario Rep. Jag Badwal visited the university to better understand the research and innovation initiatives at OSU. In addition, exploratory conversations were held about international research partnership opportunities between the Center for International Trade Development (CITD) and the province of Ontario, Canada.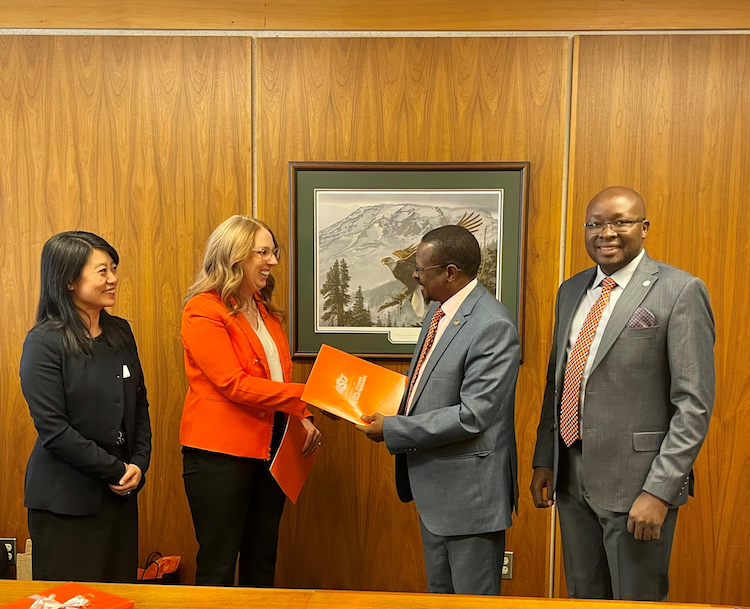 Kenya College of Accountancy (KCA) — April 12-17, 2022
Professor Isaiah I.C. Wakindiki, vice chancellor and CEO of KCA University, led a delegation to Oklahoma State University to learn about academic practices and explore the establishment of an academic partnership between OSU and KCA.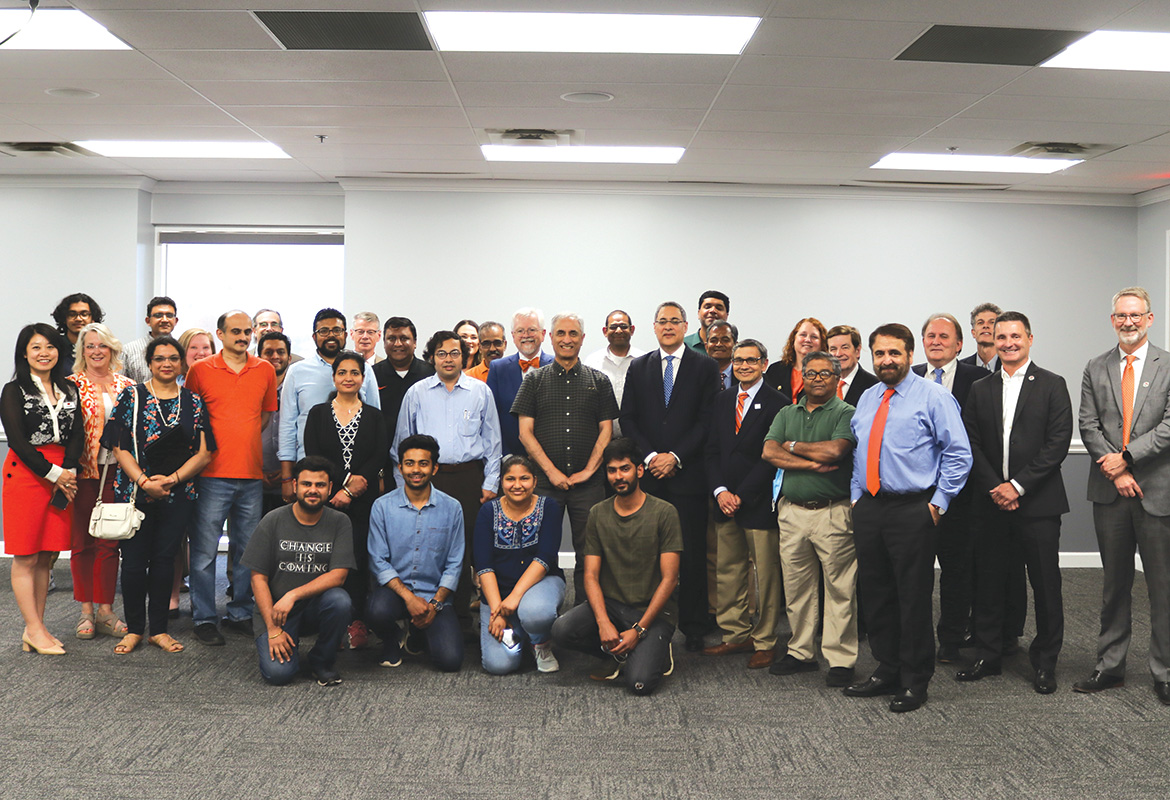 Consul General Aseem Mahajan — May 12, 2022
Consul General Aseem Mahajan visited OSU to learn more about the university and to visit faculty and students from India at the university. During his visit, members of the OSU Indian community came together to honor the consul general and share their experiences at OSU.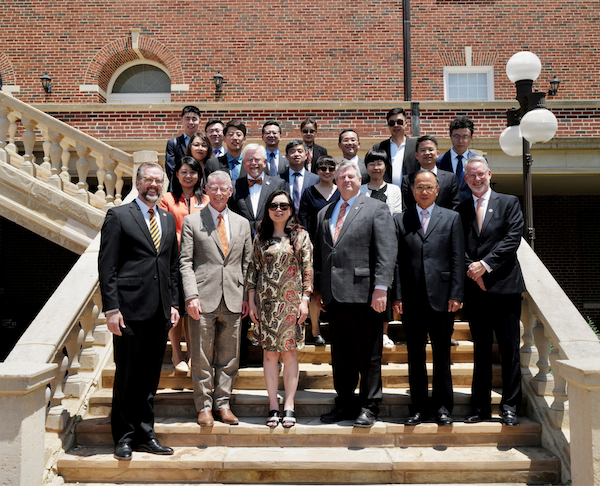 Embassy of the People's Republic of China — July 13, 2022
The Embassy of the People's Republic of China sent a delegation, led by the deputy of mission and minister Xu Xueyuan, to OSU to meet with members of the OSU Chinese community and understand the partnerships between OSU and its Sino-U.S. joint degree programs. The delegation also explored new academic and communal partnership opportunities between China and OSU. Currently, OSU has four dual degree programs with universities in China in the fields of agriculture, fire protection and environmental engineering.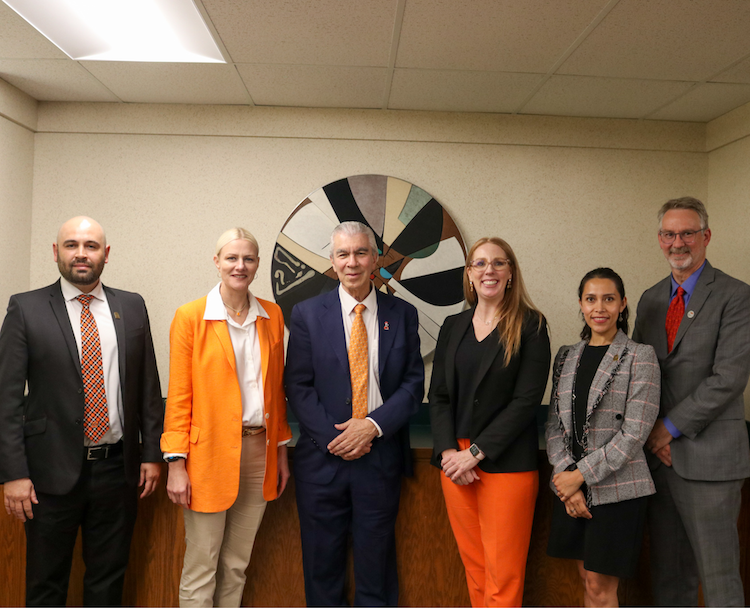 Universidad Popular Autónoma Del Estado de Puebla UEBLA (UPAEP) — Sept. 6-7, 2022
A delegation led by Dr. José Pablo Nuño, vice president of internationalization at UPAEP and an OSU alumnus, visited OSU to deepen the ties between the universities and invite OSU President Kayse Shrum to visit in honor of UPAEP's 50th anniversary. Nuño also raised the possibility of opening an OSU Mexico liaison office at UPAEP.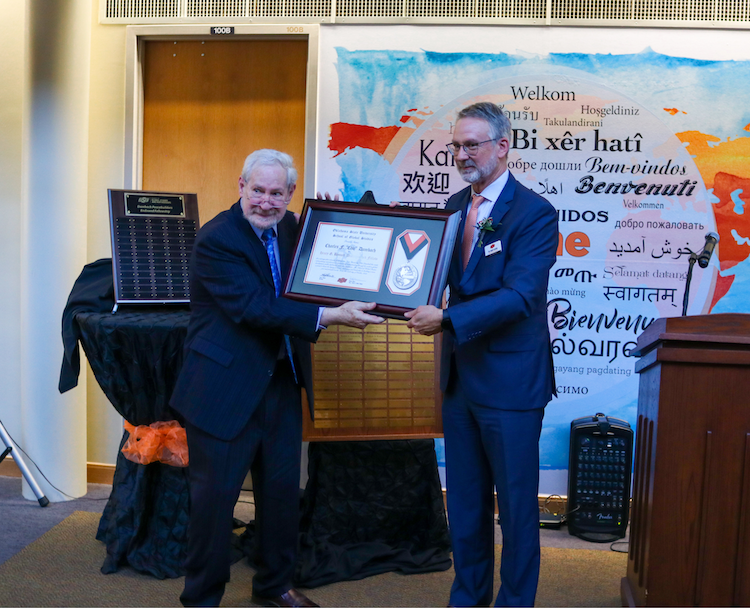 Charles Dambach — Oct. 6, 2022
Charles F. "Chic" Dambach, OSU alumnus and Nobel Peace Prize nominee, was awarded the Henry G. Bennett Distinguished Fellow Award for his lifelong career achievements. During his visit, members of the Founders' Council announced the endowment of the Chic Dambach Peacebuilder Endowed Fellowship Fund, which will be awarded to a graduate student in the School of Global Studies pursuing a career in peacebuilding.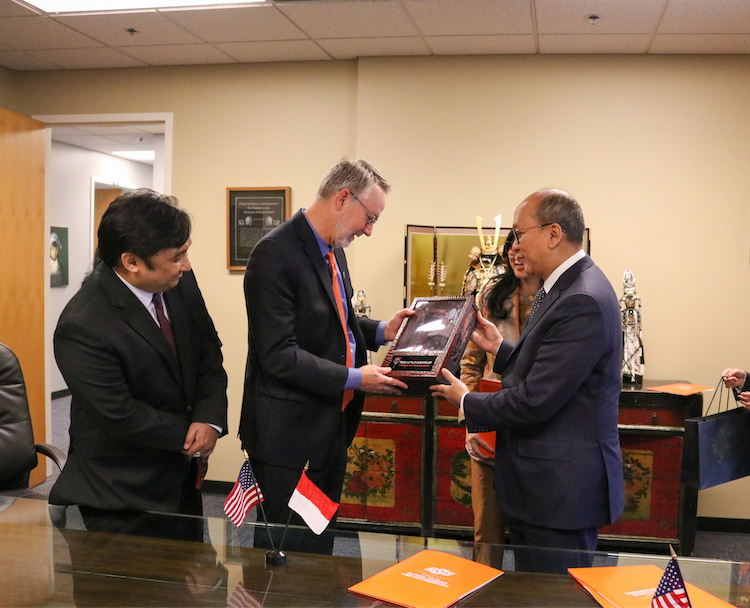 Ambassador Rosan Roeslani — Oct. 6-9, 2022
Ambassador Rosan Roeslani, OSU class of 1992 and current ambassador from the Republic of Indonesia, was honored with the Henry G. Bennett Distinguished Fellow Award for his work as an international leader who addresses global issues. While visiting OSU, Ambassador Roeslani discussed U.S.-Indonesia relations to the OSU community from a business perspective.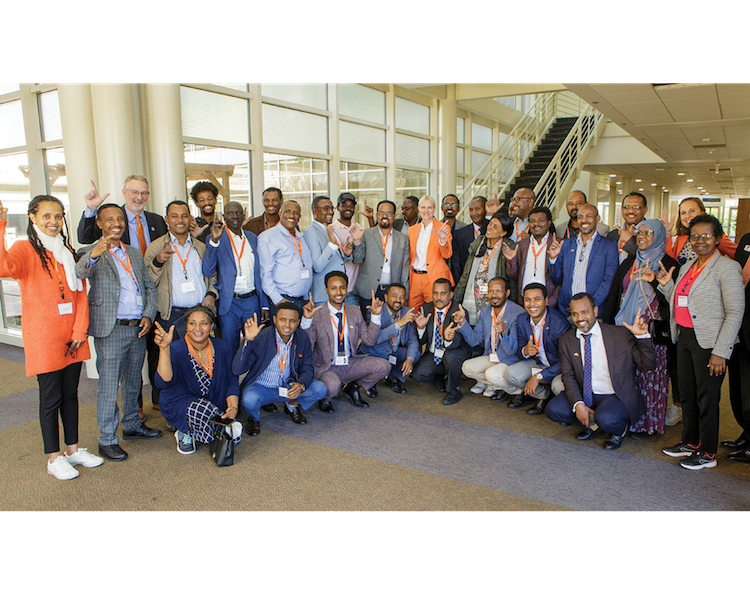 Ethiopian Delegation — Oct. 10-13, 2022
The Ethiopian Higher Education Leadership, Management and Governance Program (LMG) delegation visited OSU to learn about higher education in the U.S. through a grant funded by the U.S. Embassy. In partnership with Ohio State University and Texas Tech University, this first cohort participated in workshops geared towards university leadership and governance. While at OSU, the delegation learned from leadership about a land-grant university, attended an OSU Faculty Council meeting, toured OSU's state-of-the-art facilities and saw practical, global solutions being developed at the Hamm Institute for American Energy at Oklahoma State University.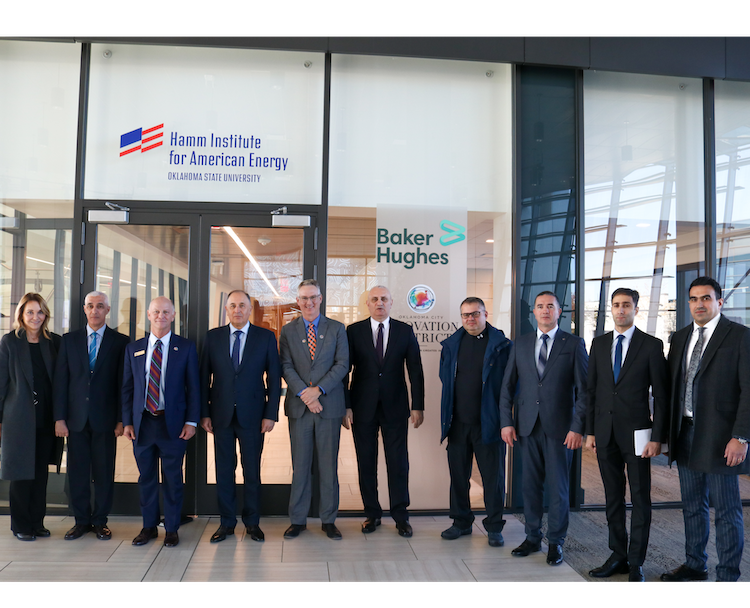 Azerbaijan Delegation — Nov. 30, 2022
In a second visit to OSU representing Azerbaijan, a delegation, led by senior military leaders from Azerbaijan, came to Oklahoma. The delegation was invited by Oklahoma's Gov. Kevin Stitt to celebrate the 20th anniversary of the Oklahoma-Azerbaijan National Guard Partnership. During their visit to Oklahoma and OSU, discussions centered around the strong ties between the leadership of Oklahoma and Azerbaijan.