The Department of Human Development and Family Science is offering a new financial planning certificate to help individuals strengthen their own relationship with money and to help others grow and better their financial futures.
The Certified Financial Planner™ Certification Education Program, approved by the Certified Financial Planner Board of Standards Inc., is an 18-hour certificate program, open to any undergraduate student at OSU and to professionals.
"For over 17 years, we have been involved in providing a graduate program in family financial planning that provides the educational component that leads to the Certified Financial Planner™ designation," said Human Development and Family Science department head Sissy R. Osteen. "We are very pleased that we can now offer this opportunity to undergraduates. Finances are core to the functioning of families, and we are proud to prepare our students to help individuals and families make vital decisions about resources and meeting their goals."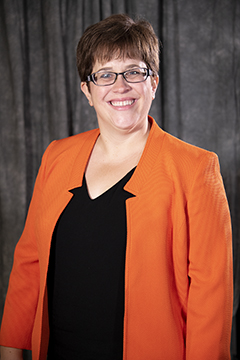 Dr. Kate Mielitz, an assistant professor in family financial planning, coordinates the certificate program. "This certificate in family financial planning provides knowledge and skills for working with people and their financial resources. We focus on individuals and families first and how money is used as a tool for meeting goals," Mielitz said.
Coursework centers on family planning for insurance, retirement, income taxes, investments and more. After completing the required classes, individuals are eligible to sit for the CFP® (Certified Financial Planner) and/or AFC® (Accredited Financial Counselor) exams.
"Financial planning and counseling represent a growing field, and the undergraduate certificate allows students to pursue the gold standard credentials," Mielitz said.
Passing the exams and gaining work experience provides the credentialing necessary for a respected career in the financial counseling and planning industries.
In addition to serving current undergraduate students, Mielitz says the certificate offers a great benefit to working professionals.
"Investment advisors, insurance salespersons, Marriage and Family Therapists, Licensed Professional Counselors, and bank or credit union customer service representatives are just a handful of the working professionals who could utilize the certificate for personal and professional advancement," Mielitz said.