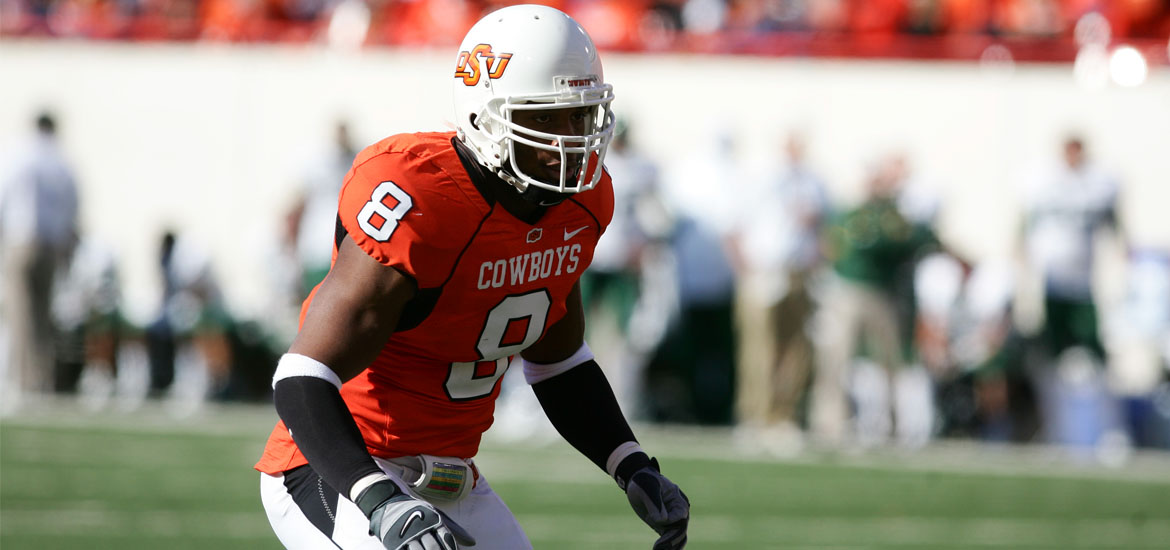 Coaching Outside the Lines
Wednesday, August 1, 2018
The Woods brothers continue to make an impact both on and off the football field
By Will Carr
In football, a player can take pride in his on-the-field accomplishments. But as OSU's famed Woods brothers are learning, there can be even more pride for the coaches in what they're passing on to the next generation.
Rashaun, Donovan and D'Juan Woods all donned orange and black uniforms for Cowboy football. From 2000 to 2007, at least one Woods brother was on the team. And all three are proud of their — and their brothers' — successful Division I careers at Oklahoma State University.
"One of the greatest experiences I have had to date was getting to play a game that I love with the people I love," D'Juan said. "Those are things you are blessed and lucky to have, especially at that level."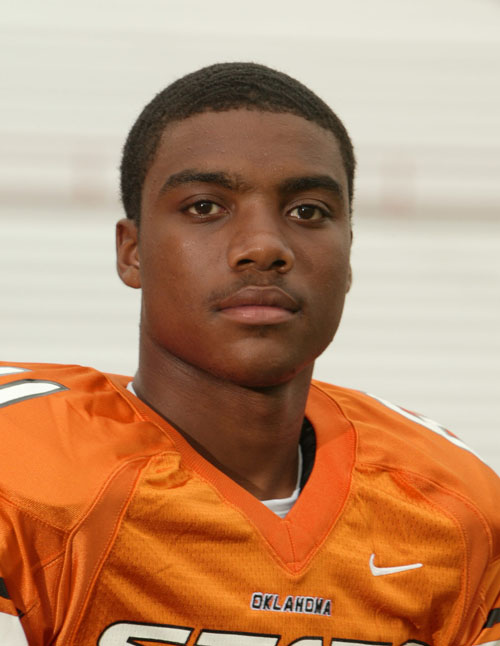 The Woods brothers grew up in a close-knit family. Parents Juana and Larry raised them with a drive and passion, and their father helped them focus on what they wanted to achieve in their futures.
"My mom and dad did a great job of keeping their arms around us," Donovan said. "They didn't let us get influenced a ton by stuff going on in the outside world. That was most of the reason we were able to go on and stay the course that we did."
The love for and passion to play football with each other developed early. The Woods household was competitive, and the brothers took pride in defeating one another as well as in a group effort to succeed against their older brother, Gary.
"We bred competitiveness," Gary said. "If you get that much testosterone under one roof, there is going to be some competition. I used to just drive them, and they wanted to beat me so bad. Each of them can tell you the day they were able to beat me in a sport."
The drive to conquer Gary even spilled over into video games, including Street Fighter. "Gary knew about throwing the Sonic Boom, and we didn't know how to throw it back," D'Juan said. "So Gary being how he is, he took the book and hid it so we couldn't learn how to beat him."
Gary also mentored his younger brothers in football. After attending Millwood High School in Oklahoma City, Gary went on to play football at Langston University. He was recruited as an offensive lineman but ended up playing defensive back. Gary brought what he learned from his coaches back to his brothers to teach them the right way to play the game.
"Now that I am a little older, I know there would be no Woods brothers without Gary," D'Juan said. "The time and effort he put into show us the ropes when it came to skill positions was important."
The training Gary showed his younger brothers included drills and techniques to give them an upper hand against other players their age. He also brought his brothers to train at the University of Central Oklahoma while they were still in high school.
"I would take them up to UCO when they were sophomores and juniors, and I would have them go against the college guys in 7-on-7 drills at UCO because I knew some guys up there," Gary explained. "They were gracious enough to allow Rashaun, D'Juan and Donovan to work out with them."
This led to Rashaun, D'Juan and Donovan competing at OSU and beyond. Rashaun was drafted by the San Francisco 49ers in 2004 and spent time in NFL Europe and the Canadian Football League. D'Juan signed as a free agent with the Jacksonville Jaguars in 2007, but his career was ended by a spinal cord injury in 2009. Donovan entered the NFL as an undrafted free agent with the Pittsburgh Steelers in 2008.
Since their time in the NFL, the drive to help others has consumed the lives of all three. For Rashaun, it turned his attention from playing to coaching. He was hired as the head football coach at John Marshall High School in Oklahoma City — a program that had gone winless the season before.
After five years of his hard work and determination, the team won the 2018 Class 3A state championship. Rashaun said it all started by changing the mentality of his players.
"I want those guys to be confident that they can achieve anything," Rashaun said. "Being the best that they can be is something I tell them all the time."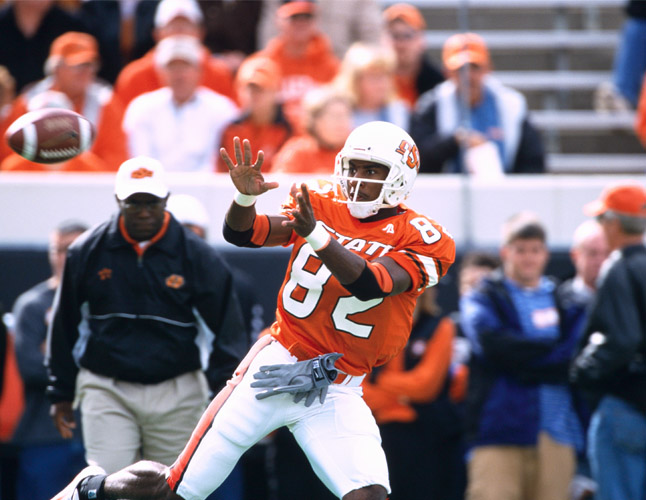 Rashaun also recruited his brothers to help him, continuing the legacy of conquering their goals together as a family. Donovan, in addition to his role as a development officer at OSU-OKC, has served as the defensive coordinator for the past four seasons. D'Juan, the owner of Woods Fit LLC in Los Angeles, sends the team workouts. Gary also served as the secondary coach for two seasons.
The passion to mentor the next generation flows in the blood of all of the Woods brothers. It's something they learned from their parents and other family members, including their grandfather, Henry Langston.
"There are great people in my life who helped me be the man I am today," Rashaun said. "It's important I try to do the same thing for the next generation because if you don't have that, then it's a broken generation."
Their willingness to help others does not end on the football field, either. At OSU-OKC, Donovan sees giving back as something that can be done through the classroom as well.
"We had an opportunity to give a young lady in our nursing program a scholarship for $1,000," Donovan said.
"And you would have thought she won the lottery. Being a part of that and seeing the impact it made hit me pretty hard."
The Woods brothers have come a long way from the football fields of Millwood High and OSU, and their impact can be seen from Oklahoma to Los Angeles.
"Giving back to kids and passing it down allows you to reinvent yourself and grow every single day," D'Juan said.