Impact Spotlight
Wednesday, August 1, 2018
CAGLE's study abroad trips open students' eyes to global possibilities
The Center for Advanced Global Leadership and Engagement, more commonly known by its acronym CAGLE, is the core of all Spears School of Business international initiatives. CAGLE provides a number of short-term, faculty-led international and domestic travel programs in order to achieve its mission of preparing students for positions in a global business environment. CAGLE, which relies on the generosity of private donations, aims to make it possible for all students to travel abroad. Students who have recently benefited from this generosity shared their experiences with the OSU Foundation and STATE magazine.
Garrett Sullivan, Class of '19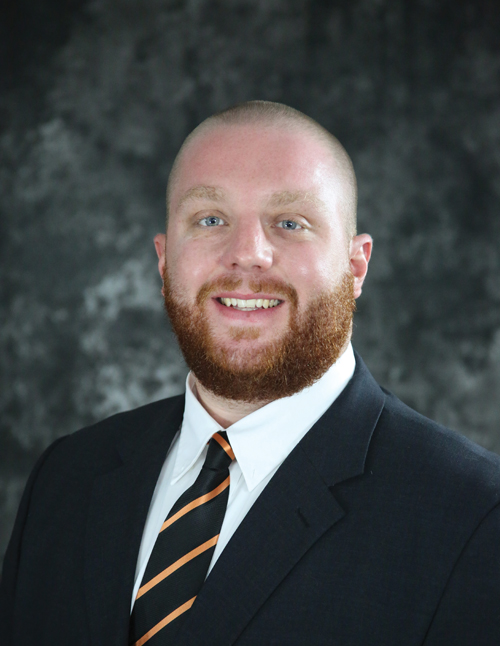 Hometown: Little Elm, Texas
Major: Sports Management
Minor: Marketing
How has participating in the CAGLE program enhanced your academic experience at OSU?
It has not only opened my eyes and furthered my passion for working internationally, but it has also added a component to my résumé that, quite frankly, most job applicants do not have. The willingness to travel internationally and divulge into foreign practices and principles is something many employers can and will appreciate. My trip to Japan made my college experience with SSB and CAGLE a unique one that I am excited to share with anyone and everyone.
How did your time in the CAGLE program influence your view of OSU?
It has greatly increased my love for the university and Spears School of Business. I will never forget the faculty and friends that I went to Japan with. I am extremely grateful that OSU and CAGLE have such great programs that impact their students in amazing ways.
What advice would you give someone who is considering participating in a program like this?
Take the jump! I was extremely hesitant for many reasons. The first being cost, but there are so many opportunities for aid within the CAGLE program. Second, I was simply intimidated. I grew up in a small town on a horse ranch in North Texas. What business did I have going to Japan? However, it was all worth it. I have so many pictures and memories that I will carry with me forever, friends that I will have for a long time and an experience so unique I couldn't repeat it even if I tried. You will never find a more efficient way to travel abroad and see so many things in a short time period while earning college credits. Do not miss out on this opportunity!
Aspen Schmidt, Class of '19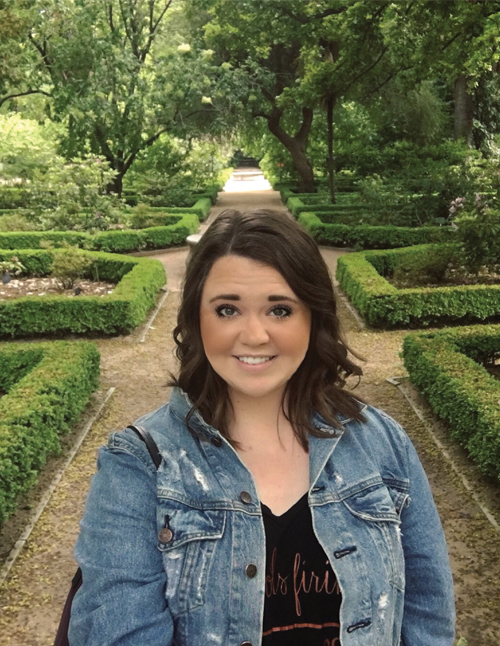 Hometown: Broken Arrow, Oklahoma
Major: Management, Marketing, Entrepreneurship
Were there things you learned while participating in the CAGLE program that you believe you would have otherwise not encountered?
By participating in my CAGLE study abroad trips to Nicaragua and Japan, I have seen two very different parts of the world. Being submersed in each of these countries taught me the importance of culture and tradition and how they differ across the world. I also learned a lot about myself. I learned how to step outside of my comfort zone, engage with new people and places and to continuously take risks.
How has CAGLE supplemented the knowledge you have gained in your business coursework?
Through studying abroad, I have been able to see economic, marketing, financial and entrepreneurial principles I have learned in the classroom actually being used in companies and jobs in other areas of the world. My study abroad trips have definitely given me a greater appreciation for materials I have learned in the classroom. I have also been able to apply what I have learned from my study abroad experiences to in-class discussions with my peers.
Which aspects of the program were most beneficial?
Having the opportunity to visit with businesses and schools at an international level was very eye-opening. However, some of the best parts of the trips were the unique experiences I got to have such as taking a meditation class with a monk in Japan and zip lining down a volcano in Nicaragua. These irreplaceable experiences have taught me more about myself than a classroom setting ever could.
Carson Mulligan, Class of '19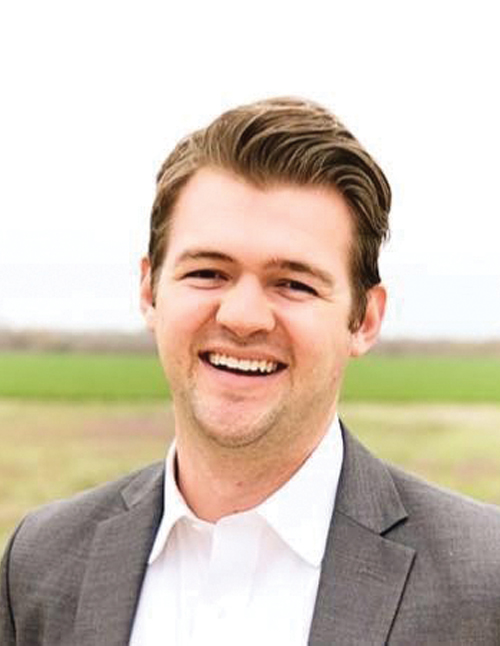 Hometown: Norman, Oklahoma
Major: Economics

Minor: Chinese, International Studies, Political Science
How do you feel that being a part of the CAGLE program has impacted your overall OSU experience?
It made a huge impact on my life, personally and academically. After my first CAGLE trip, I made the decision to study abroad in China for a full semester and add Chinese as a minor. Ultimately, my decision to pursue a master's degree after graduation was influenced by my CAGLE experience.
How has CAGLE complemented your academic career at OSU, specifically within SSB?
During the Spring 2016 semester I participated in a CAGLE trip to Mexico with Dr. José Sagarnaga. During
 this trip, we had the opportunity to hear from the man who organized the Audi dealership established in Puebla and tour the dealership. Seeing that firsthand and learning how it all came to be gave me a different perspective and brought the concepts I learn in the classroom to life.
How has CAGLE helped you decide which career path to pursue?
My trip with CAGLE to Hong Kong persuaded me to change my major. I had originally declared as an accounting major but after my trip to China, I realized that I wanted more flexibility and to be able to study a second language. When 
I returned from my trip, I switched my major to economics and added minors in Chinese and international studies. Traveling with CAGLE helped me realize that I wanted to work with international trade economics in some capacity after graduation and prompted me to take the steps necessary to achieve this goal.