Trio Letter - Fall 2018
Wednesday, August 1, 2018
Dear OSU Alumni and Friends,
Change and growth are a vital part of Oklahoma State University, and there has been an abundance of progress made over the past few months. With the announcement of the new Division of Enrollment and Brand Management, our teams will be working collectively to ensure our brand is stronger than ever before.
The OSU brand has risen to a remarkable level; we are now going to enhance and magnify it. The Office of Brand Management will focus on garnering statewide, national and global recognition for what we know to be true: OSU is a leader in academic excellence, research, arts, extension work and athletic prowess.
Our teams are already achieving this through the use of technology and digital advertising to reach our key audiences. As we continue to improve and increase OSU's presence, you will begin seeing our brand in new places. By utilizing billboards, digital advertising and signs, the OSU brand will stand out among the crowd.
The Alumni Association, OSU Foundation and Brand Management are also developing more user-friendly websites with more engaging content and updated designs, which are another way we are solidifying our brand and vision of our organizations. With these new websites, we will provide our key audiences and members an excellent online experience.
You also may have noticed STATE has a renewed and refreshed look. This redesign was in line with our goals to strengthen and elevate our visual identity across multiple avenues. It was a collaborative effort with our three groups to make this magazine the very best for you — our alumni, donors and friends.
We hope you enjoy this experience from cover to cover!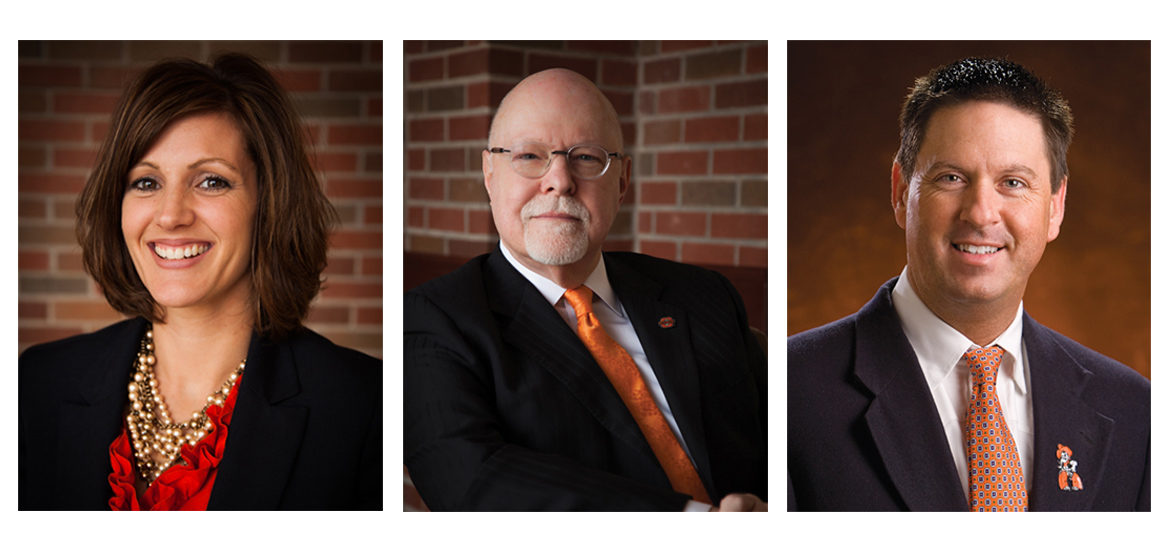 Blaire Atkinson
Interim President OSU Alumni Association
Kirk Jewell
President OSU Foundation
Kyle Wray
OSU Vice President for Enrollment and Brand Management