An Artistic Touch
Tuesday, May 1, 2018
Bill Barrett's sculptures are in the middle of a yearlong visit to OSU
By Adrianna Cunningham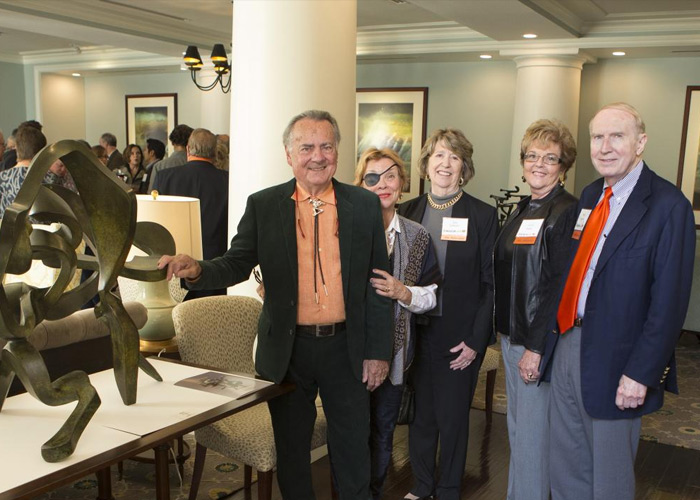 If you've been on Oklahoma State University's campus recently, you've probably noticed the new bronze sculptures outside various buildings. The sculptures, by internationally recognized artist Bill Barrett, arrived in June 2017 for a yearlong stay. Born in Los Angeles, California, Barrett earned his bachelor's and master's degree in design from the University of Michigan. Art has always been a big part of Barrett's life, and he says he believes his father had a great influence on his decision to pursue a career as an artist.
"My father was an artist," Barrett says. "He was a painter, and he studied in New York and Europe, so I've always been living with an artist. It was such a natural thing for me to gravitate toward art."
Throughout Barrett's 60-year career, his work has been displayed in Switzerland, Bulgaria, Japan, Germany and the United States. His exhibition titled Action Abstraction made its way onto OSU's campus this past summer, thanks in part to the OSU Museum of Art. Kick-starting an ongoing plan to implement public art on campus, OSU Museum of Art Director Victoria Berry reached out to Barrett about an exhibition in Stillwater, believing that Barrett's work would offer the university an engaging introduction to public art.
"Barrett's sculptures display forms that exude a swirling energy," Berry says. "Distinctly American in their directness and lightness, Barrett's sophisticated constructions are balanced through their calligraphic sensibility and abstract references to form."
Barrett says he finds inspiration for his sculptures and paintings in many different facets of nature.
"I like to look at everything around me," Barrett says. "Landscapes, cities, countrysides and so forth. It's such a natural thing for me. I like to make art, create art and just have it around me."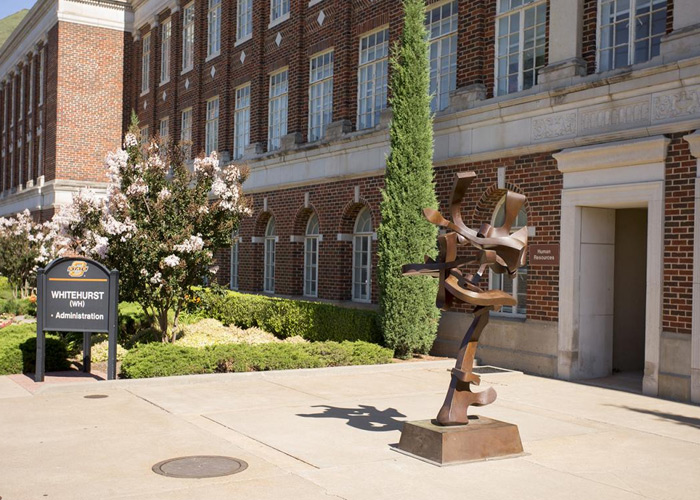 The six sculptures on OSU's campus are strategically placed within walking distance of the Student Union, creating a conveniently located outdoor exhibition in the heart of the campus. Alongside each sculpture, viewers can read a brief description about the piece and the artist.
Not only an artist, but also a collector, Barrett said he and his wife enjoy being surrounded by art, even in their home.
My wife and I like to collect all kinds of art," he says. "African art, Chinese art, pre-Columbian art. We collect everything."
This exhibition was organized by the OSU Museum of Art, the OSU Public Art Committee and LewAllen Galleries, Santa Fe, New Mexico. It was made possible in part by the loan of artworks by Bill and Debora Barrett and LewAllen Galleries.
Action Abstraction is the first in a series of exhibitions planned for the Stillwater campus over the next several years. The Public Art Committee at OSU is planning to implement a program to showcase the power of public art and the positivity it can bring to campus.