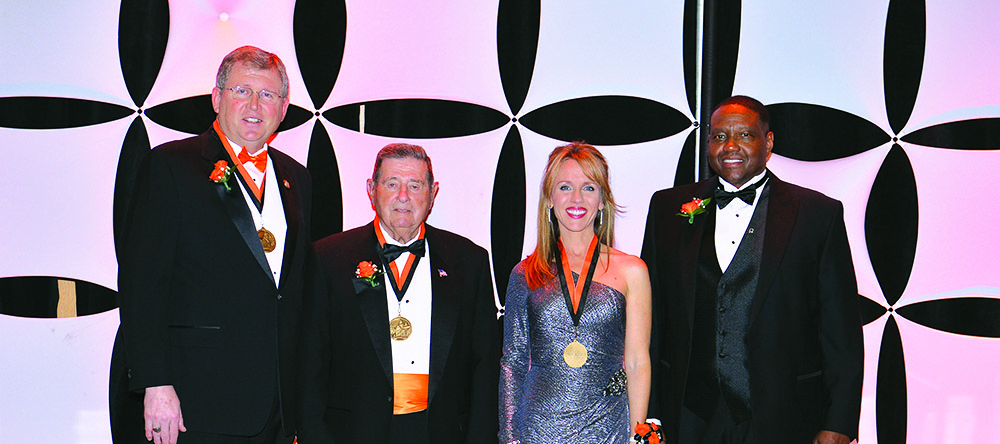 Hall of Fame 2018
Tuesday, May 1, 2018
The OSU Alumni Association honored the four newest members to the Oklahoma State University Hall of Fame at a ceremony February 9 in the ConocoPhillips OSU Alumni Center. Sarah Coburn, Marlin "Ike" Glass Jr., United States Representative Frank D. Lucas and the late Nancy Randolph Davis all received the highest honor the university can bestow upon its alumni, which celebrates the success each graduate has had in their respective careers and lives.
Sarah Coburn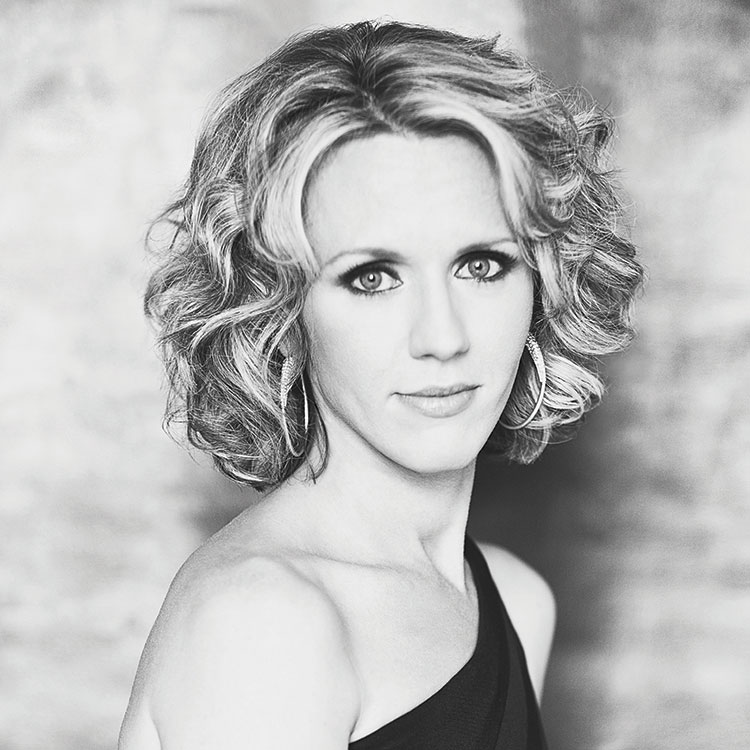 Sarah Coburn graduated from OSU in 1999 with a bachelor's degree in music education. She went on to receive a master's degree in voice performance from Oklahoma City University in 2001. While at OSU, Coburn served as Ritualist and Alumni Relations officer for Kappa Alpha Theta sorority.
Coburn has become a renowned operatic soprano, performing throughout the country and around the world for almost two decades. She has performed leading roles with the Metropolitan Opera, the Vienna State Opera, New York City Opera, Washington National Opera, Los Angeles Opera, Seattle Opera, L'Opera de Montreal, Welsh National Opera, Florida Grand Opera, Cincinnati Opera, Glimmerglass Opera, Wexford Festival Opera, Boston Lyric Opera, Opera Company of Philadelphia, Portland Opera, Tulsa Opera, Atlanta Opera, Arizona Opera and many others. She has performed in concert with the National Symphony Orchestra, the Copenhagen Philharmonic, the Moscow Philharmonic, the Seattle Symphony, the Philadelphia Orchestra, the Cincinnati Chamber Orchestra, Washington Concert Opera, the Handel and Haydn Society, the Oklahoma City Philharmonic, the Russian National Orchestra and others. Coburn created the role of Kitty in the world premiere of Anna Karenina at the Florida Grand Opera and the Opera Theatre of Saint Louis. In the summer of 2017, Coburn recorded Bellini's opera I Puritani with Delos Records, to be released next fall.
Her 2017-2018 season includes a return to the Tivoli Festival in Copenhagen, concert performances in Latvia, and a role and company debut in Manon with Opera Santa Barbara. She will also be performing Mahler's Symphony No. 4 with the Tulsa Symphony Orchestra and Rossini's Stabat Mater with the Choral Arts Society of Washington at the Kennedy Center.
Coburn has received awards from the George London Foundation, the Richard Tucker Foundation, the Jensen Foundation, the Liederkranz Foundation, Opera Index and was a National Grand Finalist in the 2001 Metropolitan Opera National Council Auditions.
Coburn and her husband, Chris Rothermel, reside in Tulsa, where they are raising their three children, Katie Rose, 8, Ruby, 5, and George, 2.
Nancy Randolph Davis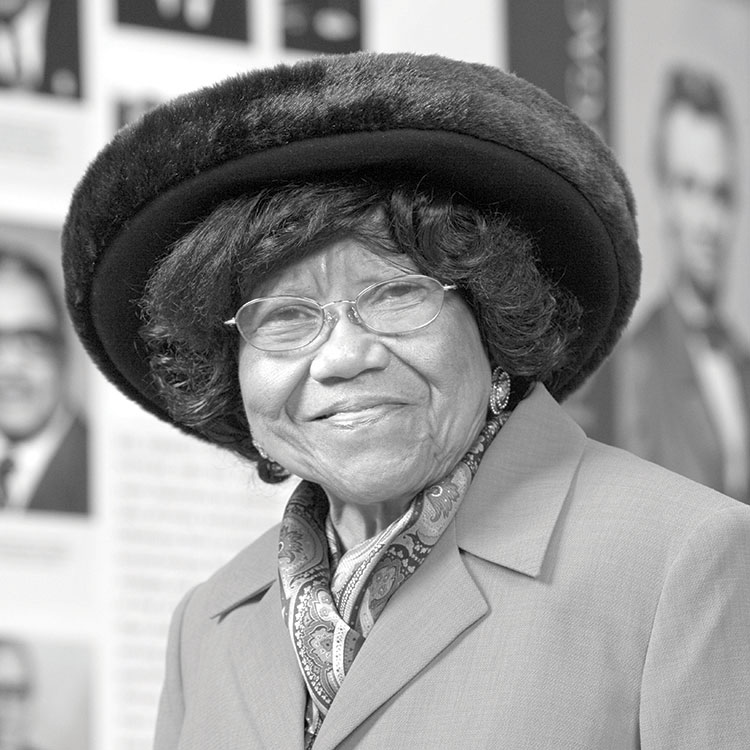 In 1949, Nancy Randolph Davis became the first African-American enrollee at OSU, then Oklahoma A&M College. She had received her bachelor's degree in home economics from Langston University in 1948. Davis began her teaching career in 1948 at Dunjee High School in Spencer, Oklahoma. She attended OSU during the summers and received her master's degree in 1952.
Davis retired from Oklahoma's Public Education System in 1991 after 43 years of service — 20 years at Dunjee and 23 years at Star Spencer High School. She was also active in the Oklahoma City NAACP Youth Council, a member of the Oklahoma Retired Teachers Association, Langston University Alumni Association, OSU Alumni Association and the OSU Black Alumni Association.
In 1999, Davis was honored with the OSU Distinguished Alumni Award, and OSU's Davis Hall residence was named in her honor in 2001. Each year, OSU celebrates "Nancy Randolph Davis Day" at both the OSU-Stillwater and OSU-OKC campuses. She was also the recipient of the OSU College of Human Sciences' Enhancing Human Lives Award and inducted into OSU's Greek Hall of Fame in 2012.
Davis has also been recognized and honored multiple times by the state of Oklahoma. In 1991, Governor David Walters designated May 31 as "Nancy Randolph Davis Day," and she received the Oklahoma Human Rights Commission's Lifetime Achievement Award in 2008. Davis was also inducted by the Ntu Art Association into the Oklahoma Afro American Hall of Fame. After she passed in 2015, she was inducted posthumously into the Oklahoma African-American Educators Hall of Fame.
Davis was married to the late longtime educator Fred C. Davis. She was the mother of Dr. Nancy L. Davis of Oklahoma City and Calvin O. Davis, Esq., of Lubbock, Texas, and the stepmother of Freddye M. Davis of Kansas City. She also had two grandchildren. She was a life member of the OSU Alumni Association.
Marlin "Ike" Glass Jr.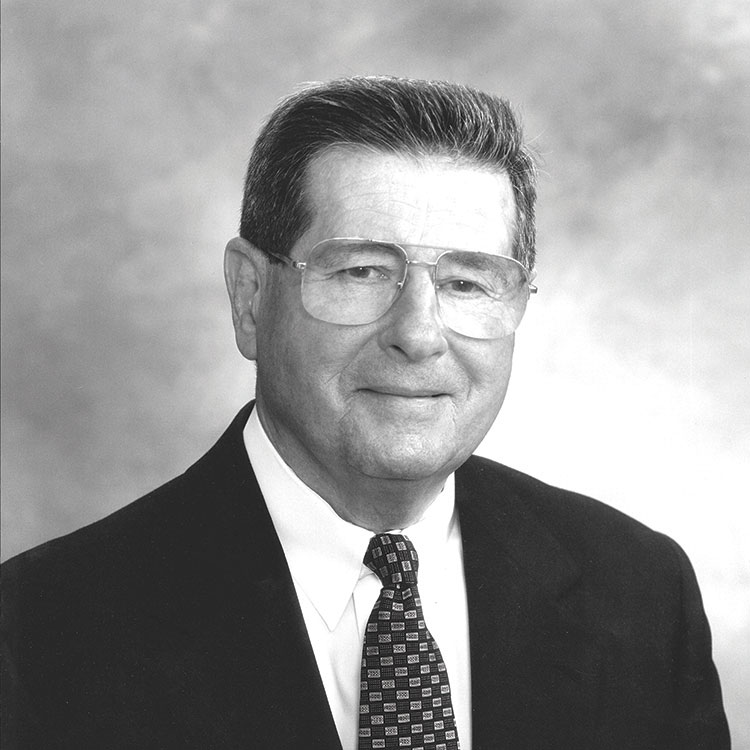 Marlin "Ike" Glass Jr. graduated from OSU in 1961 with a bachelor's degree in personnel administration. After graduation, Glass returned to Newkirk, Oklahoma, and Enid, Oklahoma, to work for Groendyke Transport and Bay Transportation before taking over Glass Trucking Company from his father. Glass is a veteran of the Korean conflict, having served in the United States Navy from 1952-56.
Under his leadership, Glass Trucking has shown tremendous growth with $8.5 million in annual revenue, 70 employees and more than 60 tractor-trailer units delivering a variety of goods throughout Oklahoma, Kansas, Texas, Arkansas, Missouri, Louisiana and Nebraska.
In April 1997, Governor Frank Keating appointed Glass to a nine-year term on the Oklahoma State Regents for Higher Education, a constitutional board that coordinates all 25 public higher education institutions in Oklahoma. He was reappointed by Governor Brad Henry for a second nine-year term. In 2016, Glass was recognized as a state regent emeritus.
He has served on the boards of the Oklahoma State Chamber of Commerce as president, the Oklahoma Trucking Association, the Oklahoma Heritage Association, and Pioneer Bank and Trust. He also served as a chairman of the Oklahoma Transportation Center, a joint venture between OSU and the University of Oklahoma. Glass also served on the board of the OSU Alumni Association as a member and chairman.
Glass is active in many civic and community organizations including the American League, Navy League, Veterans of Foreign Wars and Cowboys for Higher Education. He was also inducted into OSU's Spears School of Business Hall of Fame in 1998 and the Oklahoma Hall of Fame in 2009, which is the highest honor bestowed upon the state's residents.
Glass and his wife, Marybeth, reside in Newkirk. They have two children, Rob and Jennifer. Marybeth and the children are all OSU alumni as well. Glass is a life member of the OSU Alumni Association.
Frank D. Lucas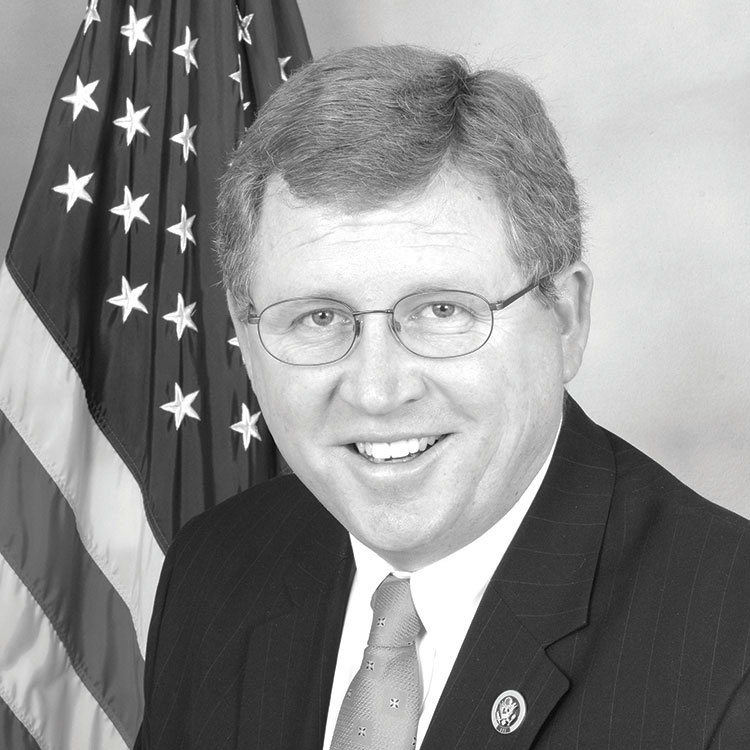 United States Representative Frank D. Lucas graduated from OSU in 1982 with a bachelor's degree in agricultural economics. Lucas and his family have lived and farmed in Oklahoma for more than 100 years. After graduating, Lucas served more than five years in the Oklahoma House of Representatives. In a 1994 special election, he was first elected to the United States House of Representatives.
Lucas represents Oklahoma's Third Congressional District, which includes all or a portion of 32 counties in northern and western Oklahoma. As a wheat farmer and representative of a largely agricultural region, Lucas has focused on helping farmers and ranchers throughout his tenure in Congress. From 2011 through 2014, he served as chairman of the House Agriculture Committee, overseeing the passage of the Agricultural Act of 2014, which eliminated the direct payment program and strengthened the safety net for livestock producers.
Lucas is also vice chairman of the House Science, Space and Technology Committee, where he has participated in a number of efforts to ensure the science behind public policy is sound and accurate. He introduced the EPA Science Advisory Board Reform Act, which brings increased transparency and fairness to the panel of experts who provide the scientific information that is used to justify federal regulations.
The third committee Lucas sits on is the House Financial Services Committee, where his work varies from providing regulatory relief for community banks to questioning the Federal Reserve chairman about monetary policy. Lucas has worked with his committee colleagues to help find ways to rein in regulations that are overwhelming smaller banks and hurting consumers.
Lucas and his wife, Lynda, reside in Cheyenne, Oklahoma. They have three children and three grandchildren. Lucas is a life member of the OSU Alumni Association.