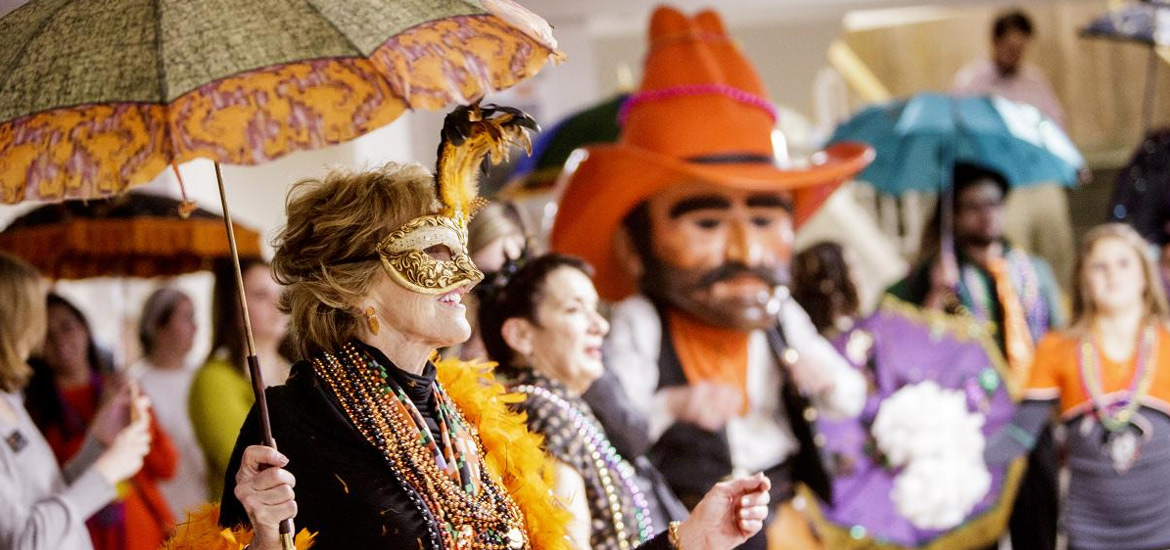 Healthy Living
Tuesday, May 1, 2018
Dear Cowboy Family,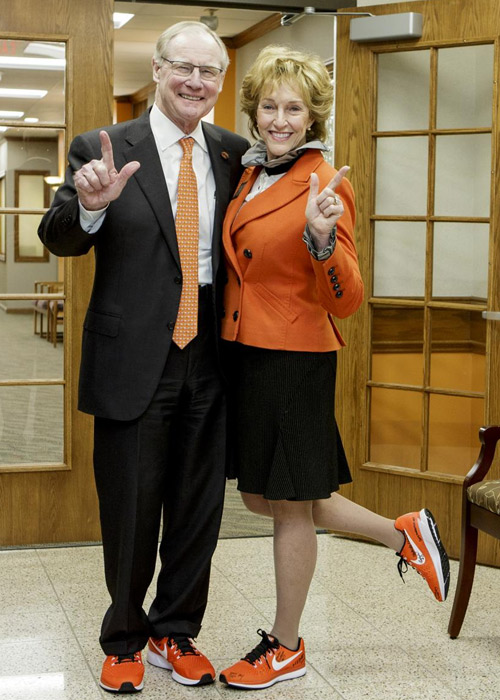 Wellness is a very big part of life. When Burns and I arrived on campus 10 years ago, I was thrilled to know wellness was also an important part of the Cowboy Culture. It's part of what made me instantly feel at home.
While physical activity, nutrition and emotional health are all important components of wellness, my "wellness window" is open for even more. Joy through the arts. Sustainability. Recycling. Nature. My own personal wellness plan includes not only taking care of myself, but also taking care of others and respecting our earth.
I am proud of the campus beautification efforts at Oklahoma State University. Throughout the perfectly manicured lawns, a nurturing environment has been created for our campus population. The formal gardens, including the lovely Mothers' Garden, the labyrinth, the topiaries, additional art pieces, and even the Pistol Pete Walking Trails, labeled by brass plates, are a few examples. These are all pockets of peace and serenity that exist among a sometimes chaotic and stressful environment. It's good to step away and meditate or just "be" for a few moments.
Spring is one of my favorite times of the year, and there are many things to celebrate. It is refreshing to see students celebrate Earth Day and understand the importance of being good stewards of the environment. OSU is making a difference in a variety of ways — from creating a pathway for monarch butterfly migration to establishing a beekeeping club and protecting the bees.
Across the entire OSU/A&M System, recycling and sustainability efforts continue to increase, and our students are leading the way. Conserving energy is a big focus for the administration. We are educating our employees as well as our students on energy savings measures — and we are reducing our footprint.
I encourage each of you to practice some form of nontraditional wellness and to make a difference in your corner of the world. Even the smallest change can have a positive impact. Together, we can create a better and more sustainable environment for generations to come.
In Health,
Ann Hargis
OSU First Cowgirl