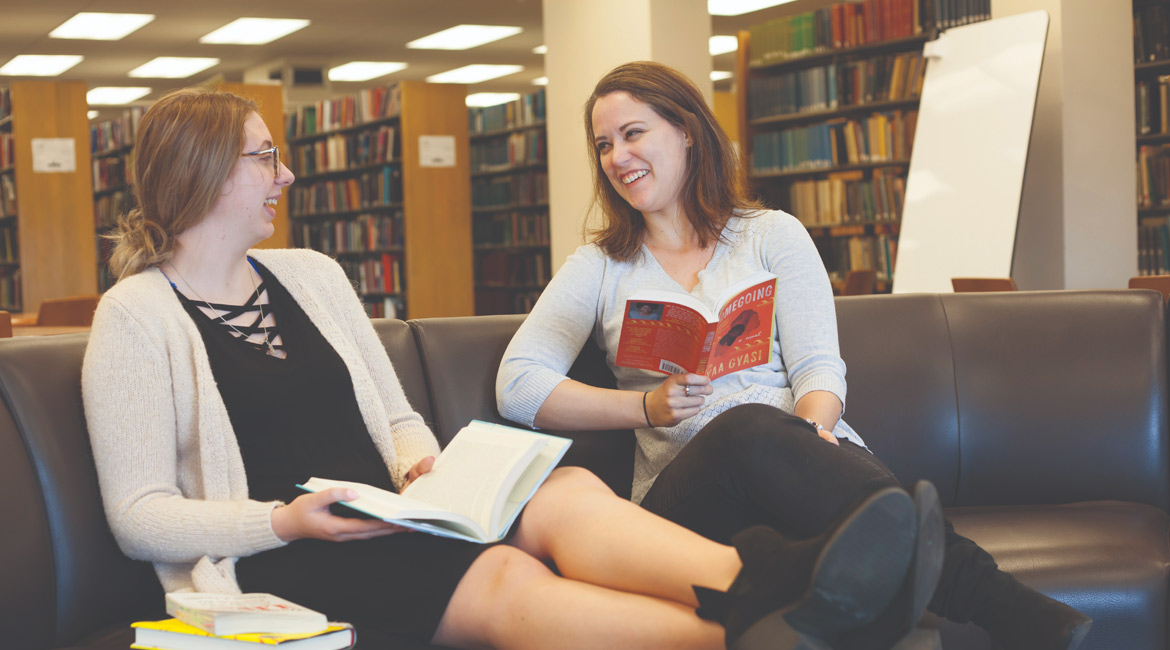 Making their Place
Tuesday, May 1, 2018
Library program helps first-generation students feel at home at OSU
By Bonnie Cain-Wood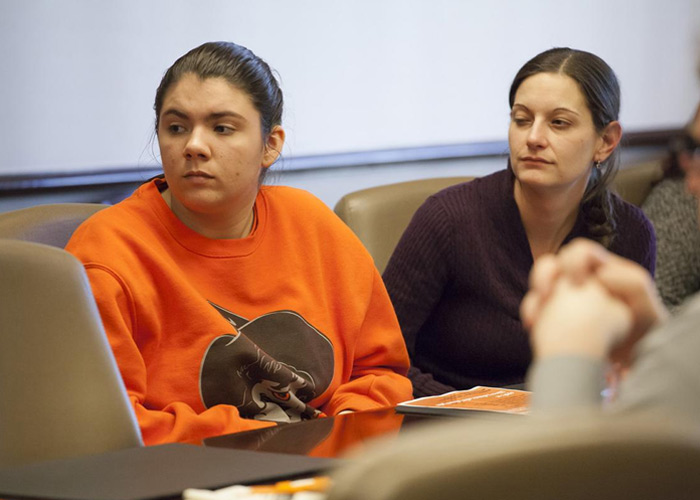 The OSU Library has launched a new program that brings together mentoring, work experience and educational programming to help retain first-generation college students at OSU. The first cohort of 10 students joined the Library's First Generation College Student Employment and Mentor Experience last August.
The program was developed by Jackie German, library senior business manager. She presented the idea at an annual pitch competition where OSU library employees are invited to share their ideas for improving services.
"I have seen first-hand how working at the library has made a difference in the academic careers of so many students," German says. "For many of our workers this is more than a job, it's a place to call home. Our students find support and mentorship while developing research skills and learning how to navigate the university landscape."
Such factors as making early connections with friends or a place of employment have been identified as improving the likelihood that students will stay in college.
In the library's program, geared specifically toward first-generation freshmen, participants are offered a part-time job at the library, a mentor who is a full-time employee and a series of programs on need-to-know topics for freshmen such as study skills, time management, scholarship tips and email etiquette.
The program has already demonstrated success, more than doubling in size before it even began.
"We expected to begin our program with four students," German says. "There was so much interest, we quickly decided to expand the program. We were able to accommodate 10 in our opening year."In the first semester alone, mentors recorded more than 72 hours of contact with their students. All 10 participating students returned for their second semester at OSU.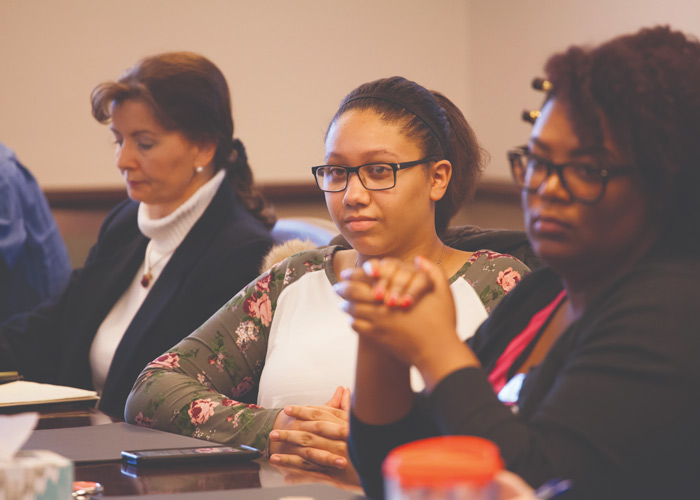 Plans to expand the program continue. Thanks to the generous support of the Tom J. and Edna M. Carson Foundation, the library's program will soon include a peer mentoring component. Applications are open for current freshmen to serve as peer mentors during their sophomore, junior and senior years at OSU.
The peer mentors will team up with library faculty and staff mentors to support the next cohort of freshmen in the Library's First Generation College Student Employment and Mentor Experience program. Each peer mentor will receive a $1,000 annual scholarship during their time in the program.
"We're excited by the success of the program and the results we've already seen," German says. "By expanding to peer mentors, we hope to see these students develop leadership skills, interpersonal skills, self-esteem and confidence, as well as compassion toward others as they help and interact with the new freshmen."